*This post contains an affiliate link, which means that if you decided to make a purchase through the link I will make a small commission at no cost to you!
Sephora has amazing products and are always stocking the shelves with new products. 20 Sephora Must Have products was hard to choose.
As they have products for skincare, haircare, bodycare, and so much more.
I love going to Sephora to look for new products.
But it can get hard to keep track of all the products and what they are used for.
Here are 20 Sephora must have products that I've tried and have worked amazingly!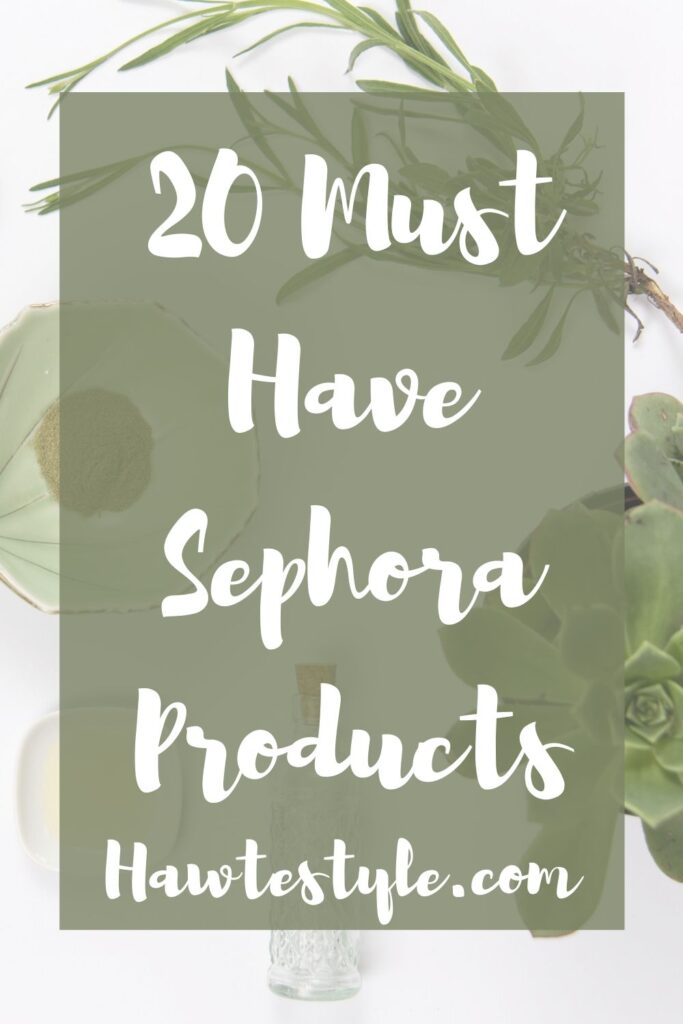 Haircare
I'll start with all the Sephora must have haircare products.
These products have changed my hair for the better in some of the most damaged stages.
Related Post: Best Deep Conditioners For Color Treated/Damaged Hair
I've talk about this product before in a different post. But this is one of the best deep conditioners I have used.
Using this once a week helped to repair my damaged hair. It gives you hair a soft smooth feel after you've washed it.
This deep conditioner has a nice scent that isn't extremely strong, but it does leave your hair smelling great.
This product is free of harsh sulfates, silicones, or parabens.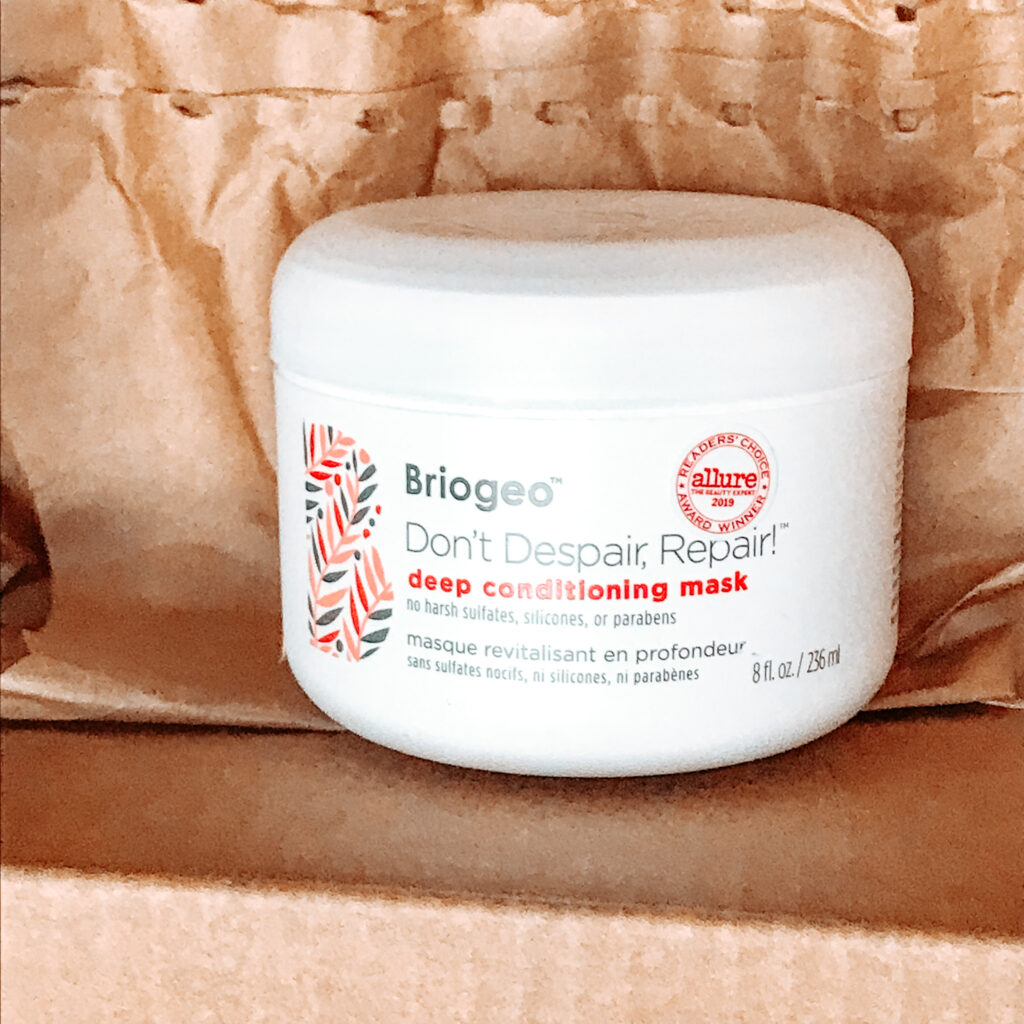 Related Post: Top 5 Shampoos & Conditioners For Damaged Hair
This shampoo is one that I recently purchased from Sephora.
This shampoo is great, after you finish using it you feel like your hair is really clean.
The micro-exfoliating beads are so small that you hardly feel them working.
This is also a great shampoo if you use a lot of hair products which leads to build up on your scalp.
It helps clean some of that build up off the scalp for a cleaner more refreshing feel.
This shampoo also has a strong peppermint smell, you may want to keep that in mind if you don't like the scent.
But if you use it with the Don't Despair Repair Deep Conditioning Mask, your hair doesn't smell like peppermint after you finish washing it.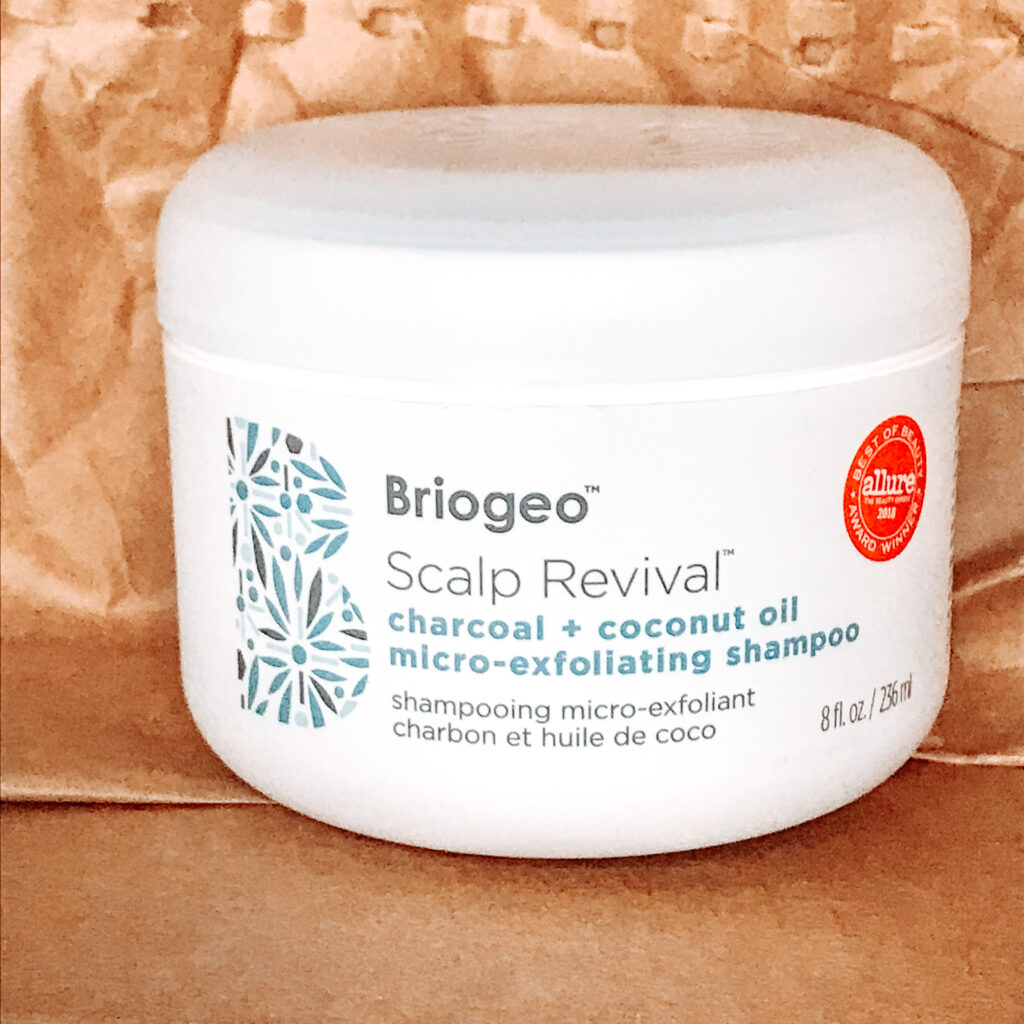 Related Post: Marc Anthony Strengthening Grow Long
This is not only a great heat protectant, but a great styling product.
This makes you hair so smooth that you can use it even if you aren't styling your hair.
I've used this many time to reduce the frizz and tangles in my hair and leave my hair without styling it.
This heat protectant also smells great!
Related Post: How To Grow Your Hair Longer & Healthier
This is another product that I have spoken about before but it's so good I had to talk about it again.
I'm currently on my second bottle of this.
This product is amazing for your skin and your hair.
HUM Collagen Love Pills helps support skin's elasticity & firmness. It also helps with acne.
These vitamins are also amazing for hair growth and hair health.
When using this I noticed my acne cleared up and my hair was growing healthier.
Related Post: How To Do A Hot Oil Treatment For Healthier Hair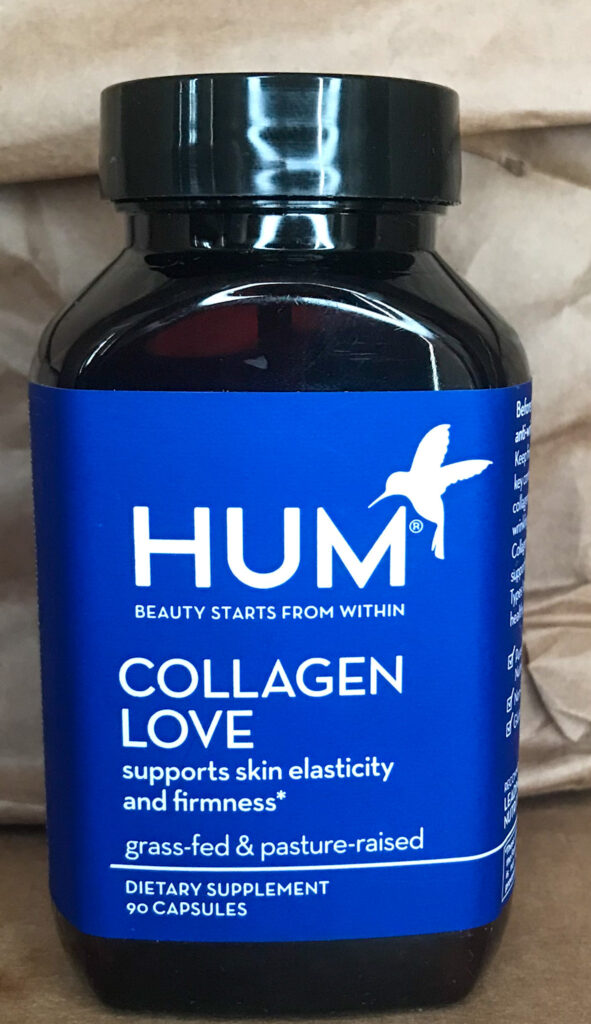 This product is for promoting hair growth with biotin & ginseng as the main ingredients.
I'm not sure if it worked for the hair growth but it definitely helped to strengthen my hair and make it feel fuller.
After using this product a few times, I realized my hair did break as quick as it would before.
This spray also smells amazing!
This product free of sulfates, silicones, parabens.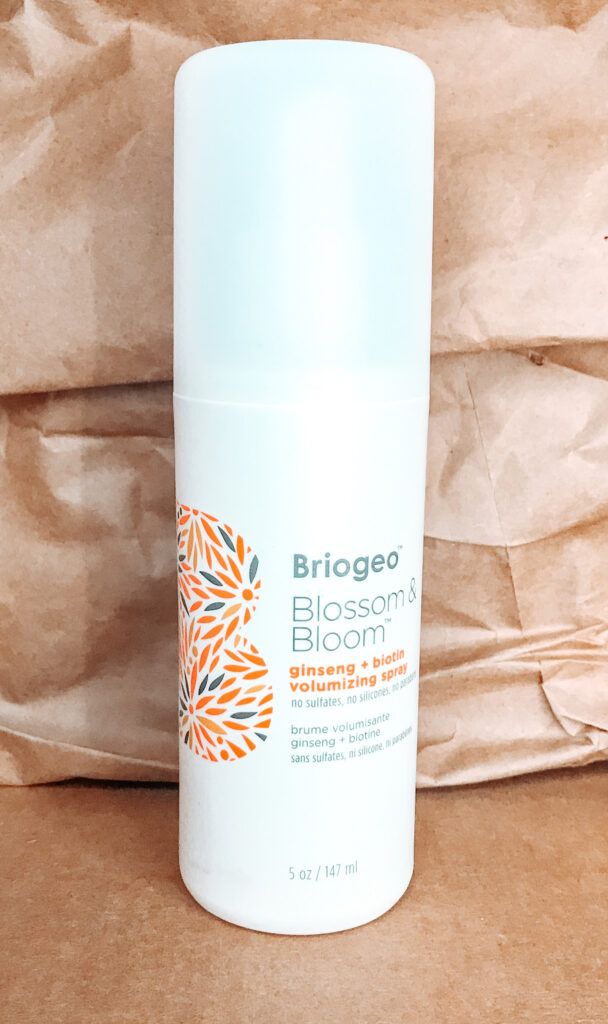 This is another product I've mentioned before but didn't go into too much details about it.
All I have to say was this was an amazing product that was worth every penny.
I had extremely damaged color treated/bleached hair and I needed something to help my hair desperately.
I found Olaplex No. 3 Hair Perfector and didn't buy it when I first found it because it costs $28 for 3.3 fl oz and I hadn't heard about it.
So, I went home and did some research, after that I knew I had to try this.
When I tried it for the first time I was amazed at how soft and smooth my damaged hair was after only one use!
I used the whole bottle and my hair was the better for it.
I recently encountered some more issues with my hair, so I repurchased this and it did not disappoint.
If you have damaged hair because of either coloring, bleaching or heat I would definitely give this product a try.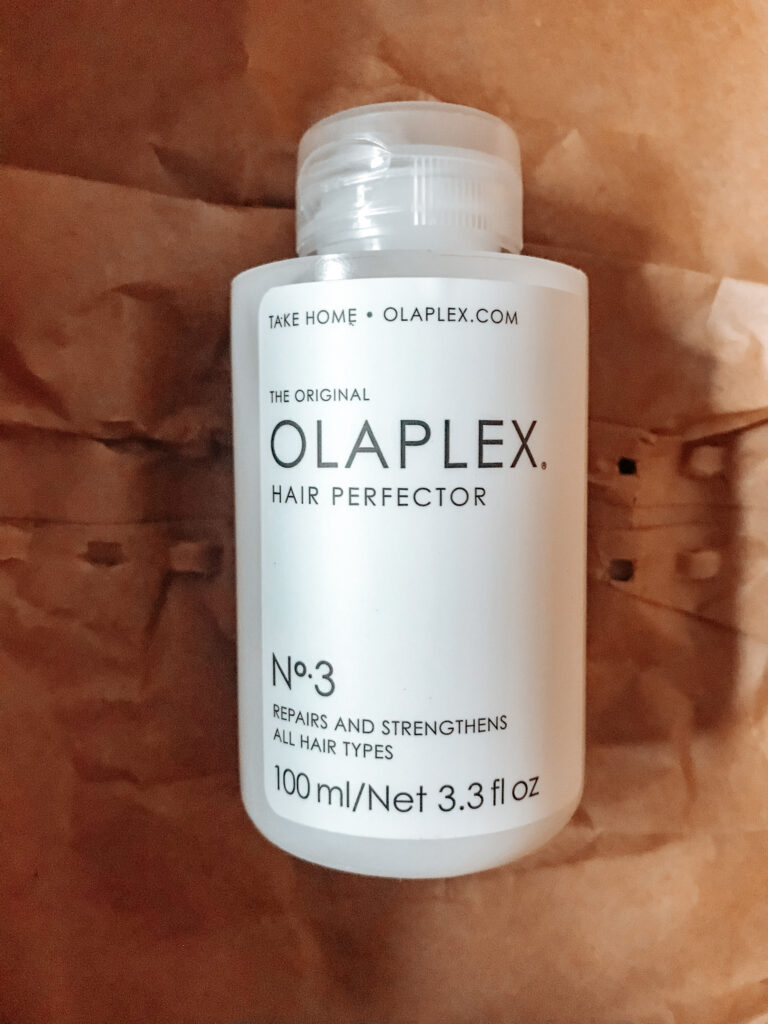 Madam C.J. Walker Beauty Culture Scent & Shine Coconut Oil
This is an amazing oil for styling your hair. Its lightweight, smells amazing and leaves your hair soft and shiny.
I also like this product because it seeps into your hair and doesn't just sit on top.
This product is an oil so you want to be careful not to put too much in your hair because it can become greasy.
A little bit goes a long way with this product. And the smell is just amazing!
This coconut oil is cruelty free.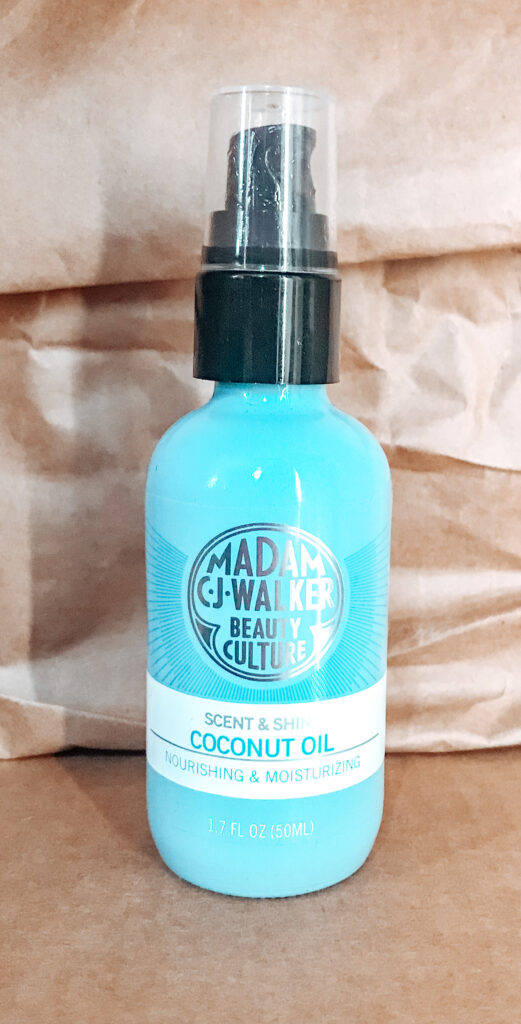 This is an oil that is used for styling the hair. It is free of parabens & synthetic color.
This oil is great, but as with the previous oil a little goes a long way.
If you put too much of this is your hair it can become greasy and your hair wont style correctly.
This leaves your hair soft, shiny and smooth. I love using this for both styling and not styling.
Sometimes I'll add a little after I wash my hair and just leave it as is.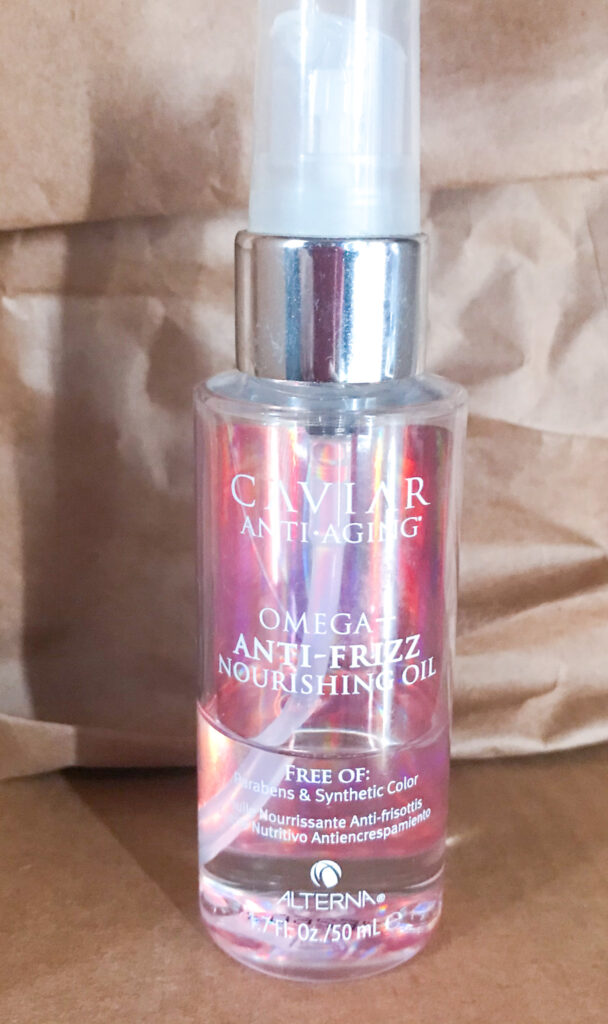 This is the last product in my section about hair.
I purchased this product when my hair was really damaged, and I needed some extra care after deep conditioning.
This leave-in mask is great because it adds moisture and helps strengthening the hair.
The best thing about it is that you can leave it in your hair to work its magic.
Unlike shampoos & conditioners that you have to wash out. This spray is moisturizing without being too heavy and doesn't weigh your hair down.
It's also free of sulfates, silicones and parabens.

Skincare
Here I'm going to discuss some of the products that have really helped to transform my skin.
I've had very problematic acne prone skin for some years now and not much has worked until I found these products.
I've also talked about this product before in this post.
This is an amazing product that helped clear up my skin.
It is made with sulfur, and smells like it. The smell is not too overpowering, but you can smell the sulfur in it.
The sulfur is one of the main reasons why this product works for acne prone skin.
This facial wash is not drying like most acne face washes, it leaves your skin feeling clean but not dry.
Related Post: Daily Foaming Cleanser By Kate Somerville Eradikate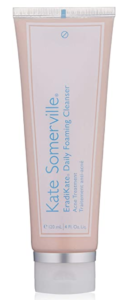 This is an amazing exfoliating treatment that is great all year round but is really great for the Summertime.
Especially when we tend to sweat or if you have oily skin like me get oily very quickly.
This product is great for exfoliating the skin and removing some of that excess oil.
It's also very gentle on the skin, the exfoliating beads are very tiny.
Another great thing about this product is that it is not only a physical exfoliator but a chemical one too.
After scrubbing you leave it on your skin for a couple of minutes and let it work its magic.
This products helps with skin dullness, uneven skintones, pores, fine lines and wrinkles.
I usually use this product once a week unless my skin really needs the extra care.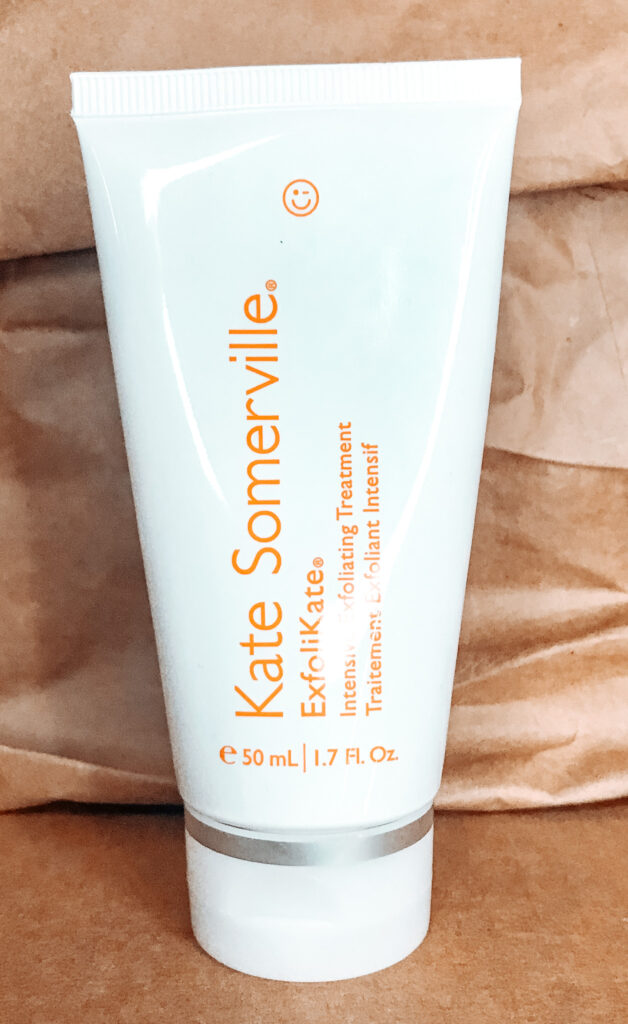 Related Post: How To Get Rid Of Acne As An Adult
I recently bought this product as I use rose hip oil all the time for moisturizing my face. And I wanted to try this one.
This product did not disappoint, it's a great oil that doesn't smell but works to moisturizing the skin.
This product is priced at $9.80 on Sephora, which is a great price to me.
I usually pay around this price or more for Rose Hip Seed Oil so to find this quality for this price is amazing.
Related Post: Top 5 Masks For Acne Prone Skin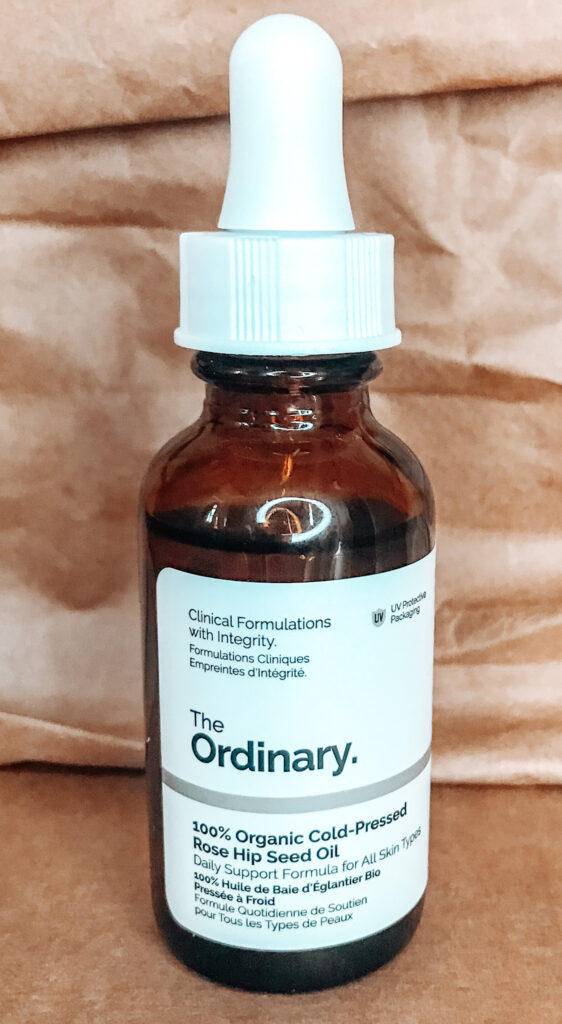 This cleanser is gently yet cleanses the skin really well. It does not leave your skin feeling dry after you wash your face.
It's also a part of the exfolikate line which is a line that deals with uneven skin tones.
This product works on pores, dark spots dullness and uneven skin texture, which if you've had or have acne is what you're looking for in a product.
This cleanser gently treats all of the above while removing all the dirt and oil from your skin.
Related Post: Top 3 Clay Masks For All Skin Types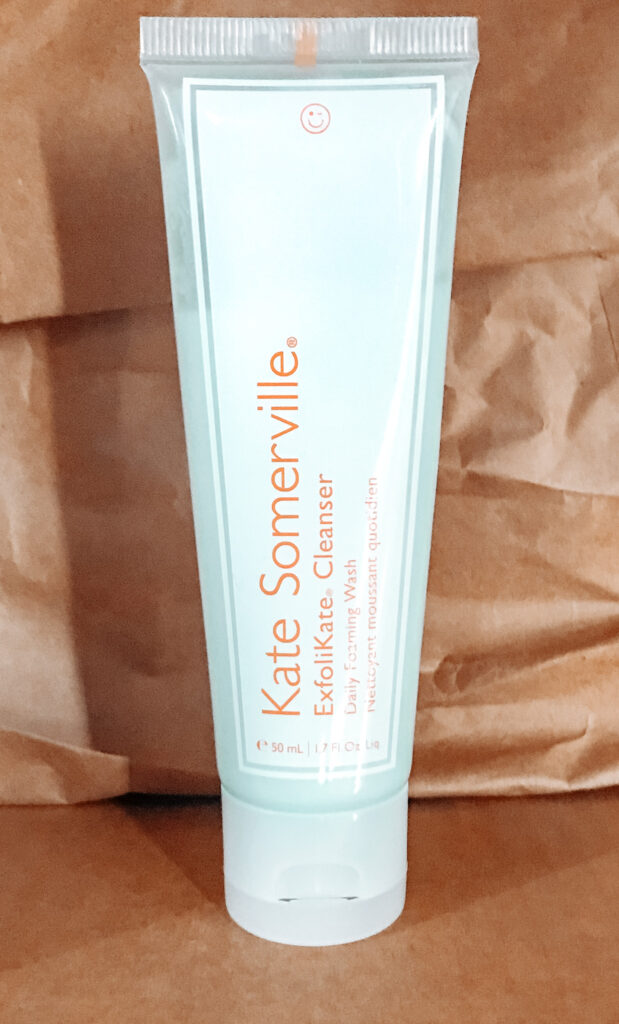 The ordinary peeling solution has become extremely popular. Everywhere you look someone is trying this product out.
This product is great for people who have had acne and uneven texture. Also, its good for people who have blemishes, fine lines, wrinkles and dullness.
It's an exfoliating solution that you leave on for 10 mins. It's also at a very good price point which is $7.20.
The ordinary has a reputation for their products all being very reasonably priced but great quality.
Related Post: Facial At Home – Step By Step Guide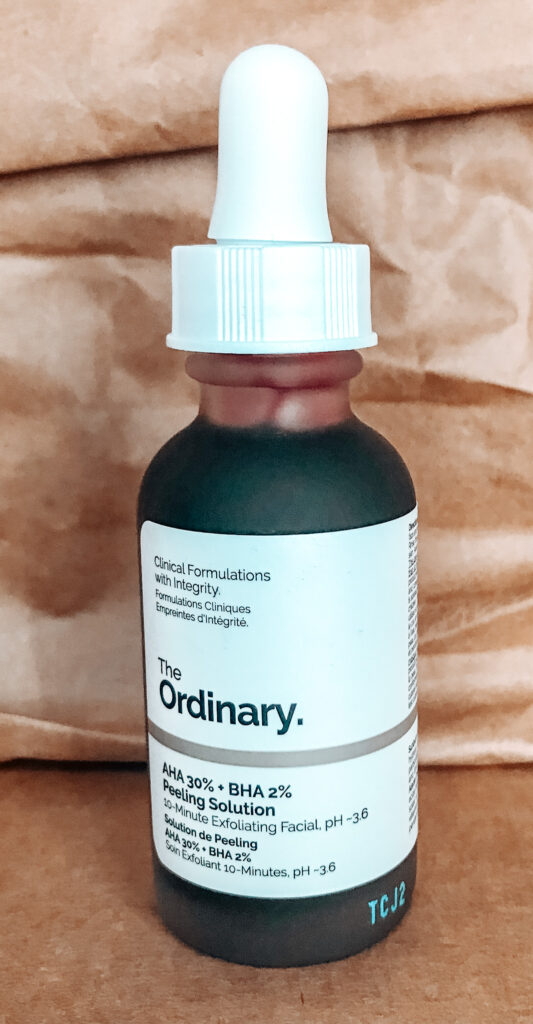 This mask is absolutely amazing! It's a black mask that you put on your face.
Once it's on your skin for a few minutes its starts to bubble and there's like a white soapy product that starts to form on the mask.
After a few mins you remove the mask and rub the product into your skin and then wash it off.
This mask leaves you skin feeling so clean and refreshed.
This is great for when your skin gets a little dirtier in the summer, but good for all year around, when you just need a deep cleanse.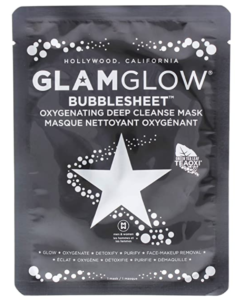 Bodycare
These products that I will be discussing here are for general all over care.
This lip sleeping mask is amazing its moisturizing without being too heavy or uncomfortable.
I actually used this as a regular lip balm instead of a sleeping mask.
The reason why is that is really helped my lips to not be chapped or dry and it was lightweight but moisturizing.
And its lasts for a really long time! You don't need a ton of this product for it to work.
Related Post: 6 Ways To Practice Selfcare On Sundays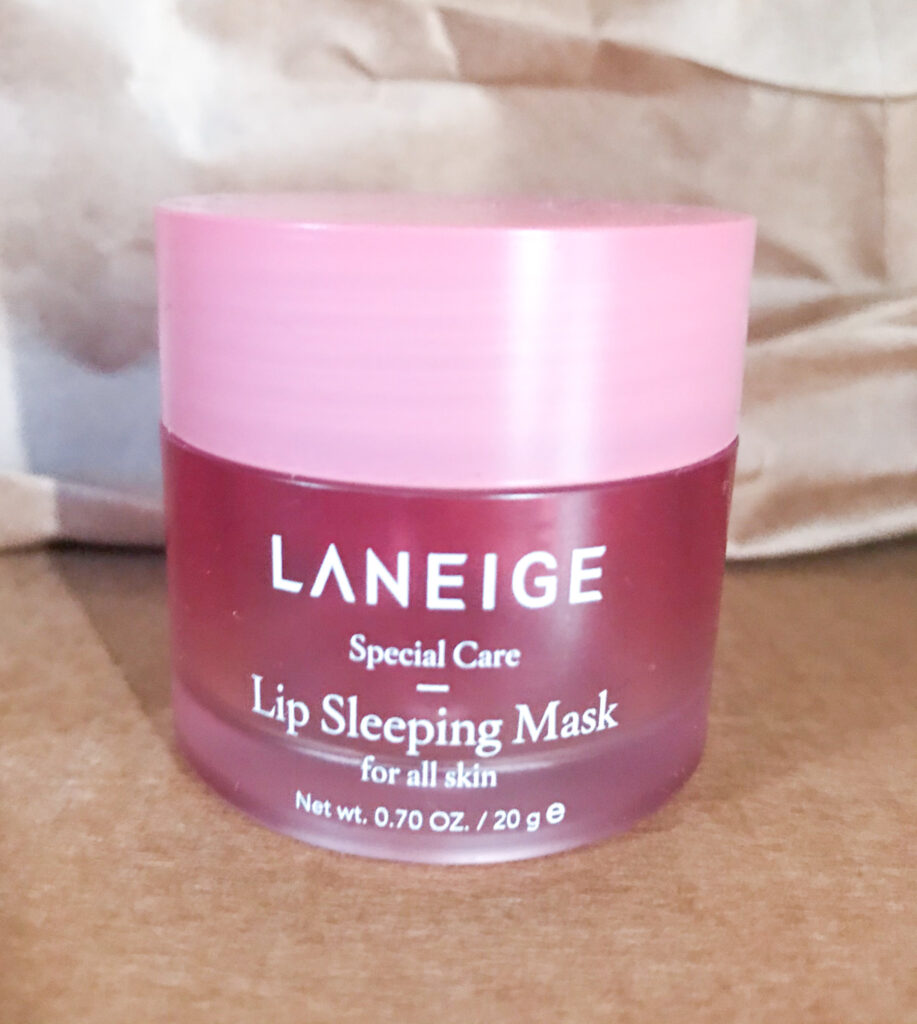 I love this lip balm. It is a bit pricier than other lip balms, but I have never found one that works so amazingly. Besides the one above of course.
This lip balm lasts when applied and really helps restore your chapped dry lips.
I have used many lip balms and this one by far is one of the best and worth the price.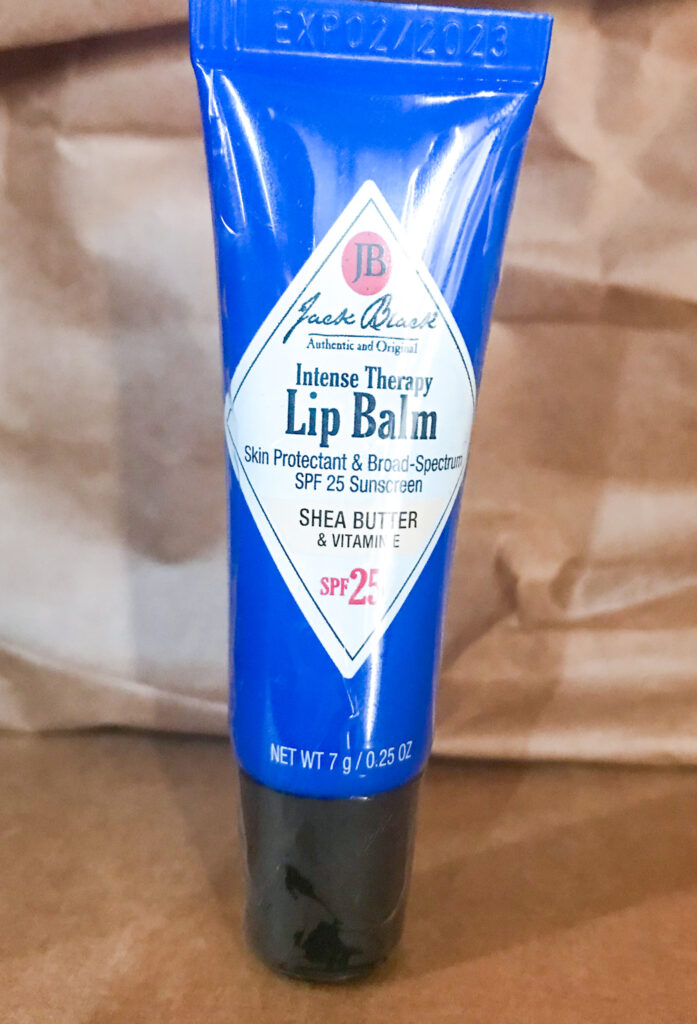 Now I know everyone's thinking this is just overpriced coconut oil, which was the same thing I thought.
So, I decided to buy the mini size and try it to see what the hype was about. But I have to say that this is an amazing coconut oil.
I used this as a hair mask prior to washing my hair. And with one use I noticed a difference in my hair. It made such a change that I bought the full-size product.
I know some people say all coconut oil is the same but there was something different about this product.  
I really like it and I will buy it from time to time.
Related Post: What Is Fab Fit Fun? Why Is It Popular?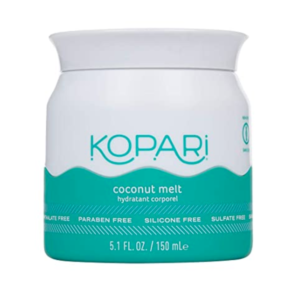 This is an organic coconut oil infused skin illuminator that gives the skin hydration and a flattering glow.
A great product for vacation or just a summer day. This leaves your skin glowy with a glittery sparkle.
The body glow leaves your skin glowy without it being too much. This is the perfect summer accessory.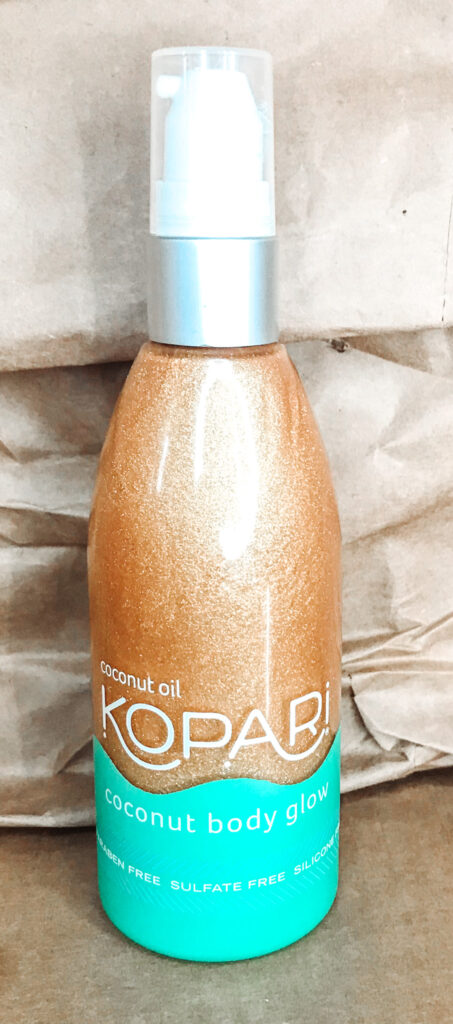 This is a lip gloss that is more like a lip balm.
It has a nice shiny gloss to it that makes it look like a lip gloss. But it's not sticky nor uncomfortable like a lip gloss can be if it's too sticky.
It smells amazing and keeps your lips hydrated throughout the day.
This product is pricy but it's also a clean product and is petroleum free, which is great for your lips.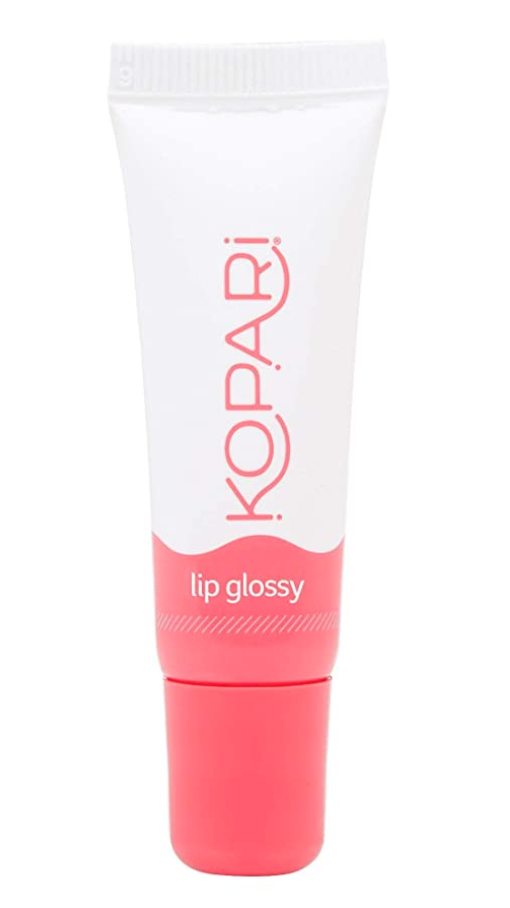 Conclusion
These are 20 of the best products that I have bought at Sephora over the years. I love these products and will continue to buy them.
Have you used any of these products before? Did you like them?
What products have you used from Sephora and love?
Leave me a comment below and let me know. I always love trying new products.
Disclaimer I purchased all products discussed in this review, and this is my honest opinion.