*This post contains an affiliate link, which means that if you decided to make a purchase through the link I will make a small commission at no cost to you!
There are some courses that bloggers should take when they start on their blogging journey
When beginning to blog we all think that we can start with the information we find online.
Stuff we find on YouTube and Google, we think this will help us with everything we need to know.
This was me, and I ended up wasting so much time trying to figure everything out.
After a while I realized there were a couple of course that I needed to take in order to blog.
There are two courses that really helped me which were Heather & Pete Reese's Blogging Blastoff 2.0 and Legally Blogs By Lucrezia.
Blogging Blastoff 2.0
Blogging Blastoff 2.0 is course by the creators of It's a lovey life. They designed a course for new bloggers to teach bloggers how to monetize their blogs.
Before taking this course I had tried time and time again to figure it out on my own, but it was just way to much to figure out.
This was me, and I ended up wasting so much time trying to figure everything out.
I even had to reset my blog a couple of times because I was having so many issues.
And I just couldn't figure them out on my own.
I was so frustrated that I stopped blogging for a while.
I just kept saying I'll try to figure out that issue tomorrow.
This was so frustrating that I really didn't want to work on my blog anymore
So after months of trying and thinking I finally got it right I decided I needed some help.
SUBSCRIBE TODAY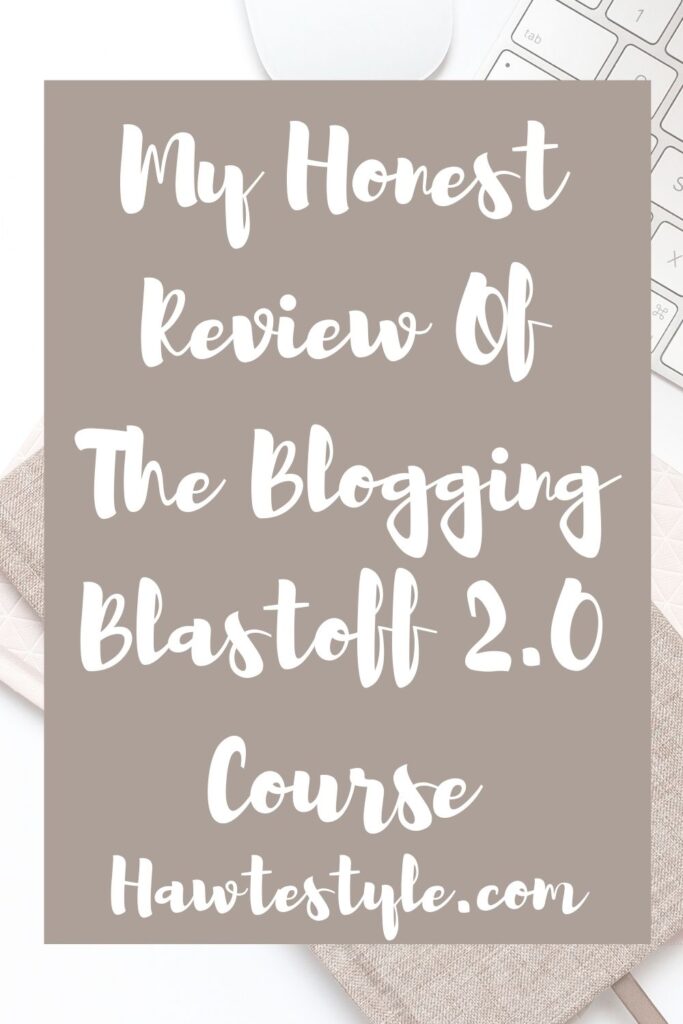 Who are Heather & Pete Reese?
Heather and Pete Reese run a successful blog called It's A Lovely Life.
They have been blogging for over 10 years and have a lot of knowledge of the blogging industry. Which is the reason they have the Blogging Blastoff 2.0 Course.
Heather Reese started blogging before blogging was as popular as it is today.
Basically they've been doing this for a really long time and have a lot of knowledge on how things work.
Their blog is mostly about traveling but they have worked with many different brands about a variety of different products.
RELATED POST: How To Start A Blog In 6 Steps For Beginners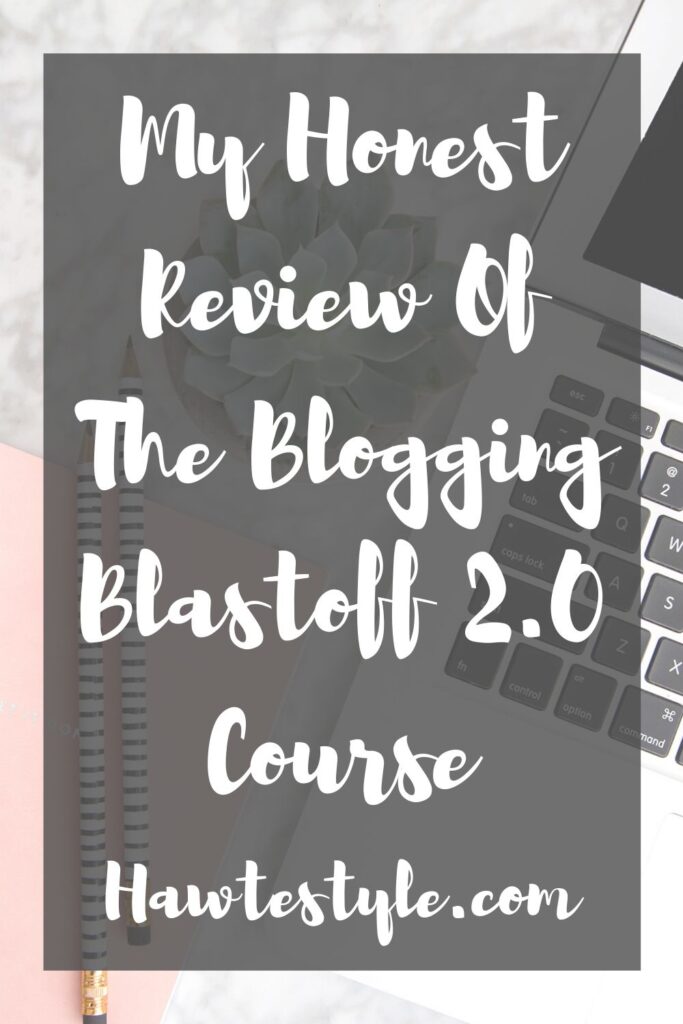 What Do They Offer?
I had been receiving emails from Heather and Pete Reese for a while.
I think I stumbled on them while researching and signed up for their emails.
They offer a lot of great information for free. So I would take in all the information they offered and use it to help my blog.
I wanted to try the blogging blastoff course but it just wasn't the right time for me.
So I participated in a few of their free 10K challenges which did great things for my website.
This challenge helps drive traffic to your website while connecting you with other bloggers.
When I followed through with the 10K challenge and saw how helpful it was to my blog, I decided I had to try the course.
GET YOUR FREE START A BLOG CHECKLIST
I wish I did this from the beginning!
If I had known about this course when I first started blogging and confused about everything, it would have my my blogging journey so much easier.
The Blogging Blastoff 2.0 Course starts at the beginning of every month. And is open a couple of weeks before that to sign up for.
This course is a four-week program that provides you with information weekly. The information is given to you like this so it doesn't overwhelm you.
The course was originally called Blogging Blastoff, but it was revamped and more information was added. This is why it is now called Blogging Blastoff 2.0.
It is a lot of information for the four weeks.
Heather & Pete Reese spilt the course up to where you can do a little each day.
There are some short assignments at the end, that help with what you've learned that day.
These assignments really help you to focus on where you want your blog to go in the future. And how to get there.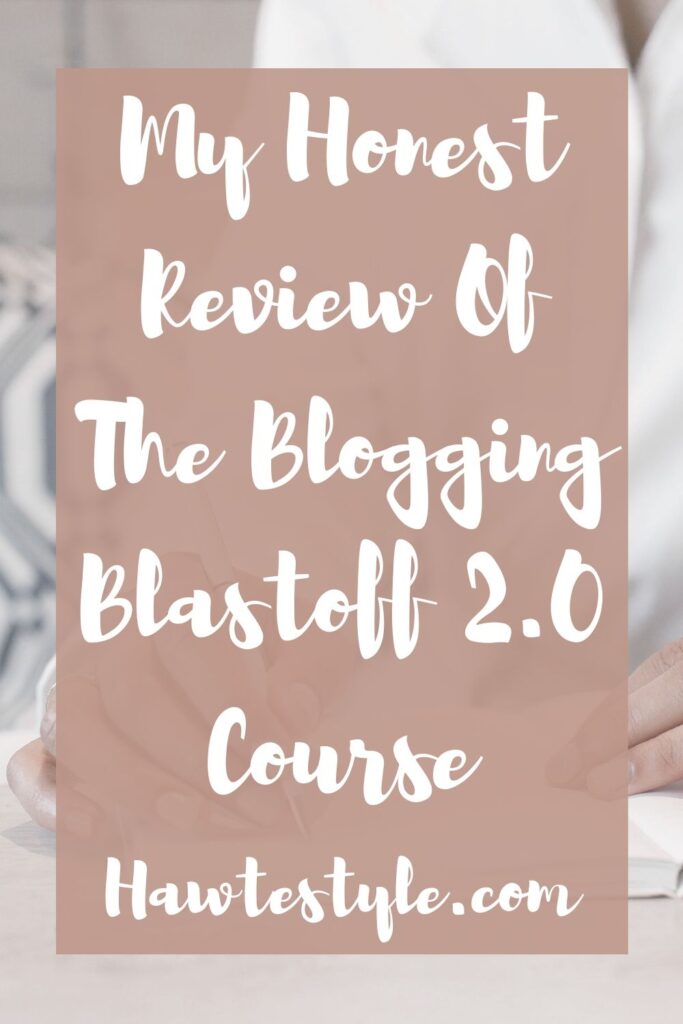 Absolutely! This course is basically for anyone that wants to start a blog and learn how to make it successful.
Blogging Blastoff 2.0 starts you off at the beginning basically showing you have to get your blog up and running.
It has videos that help you setup your blog correctly, with simple instructions.
This course goes through setting up your social media account and how to use them.
The most important thing this course teaches you about the different ways to monetize your blog. And how to start doing just that.
It has so much useful information packed into one course for a really reasonable price.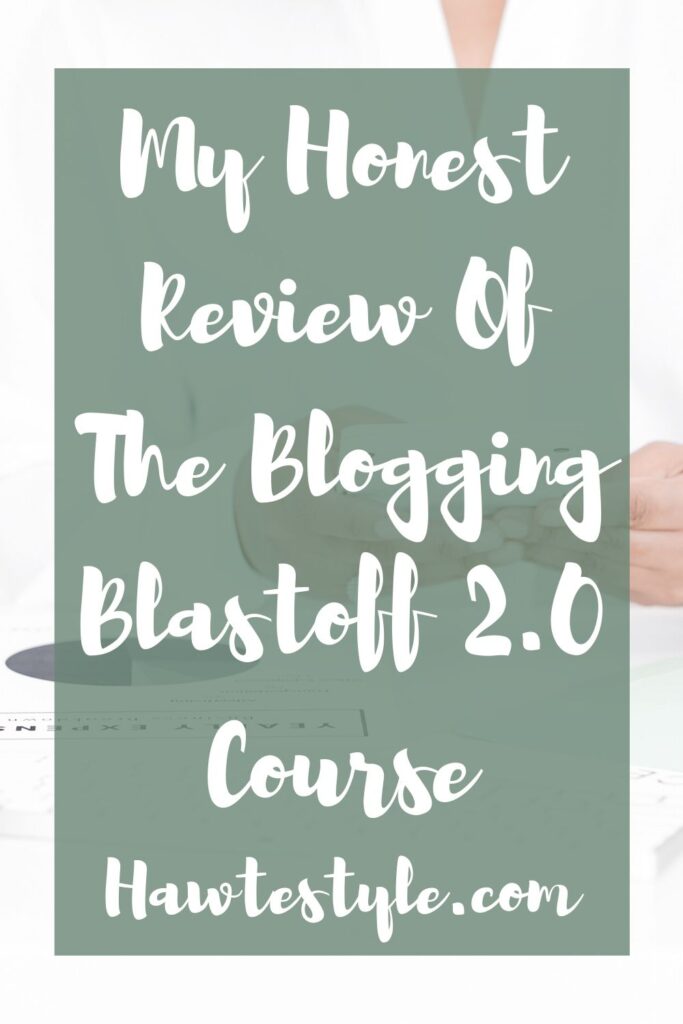 My Thoughts On The Course
Heather & Pete Reese's Blogging Blastoff 2.0 was extremely useful to me I learned a lot that I had no idea about. And I learned it on my time.
I didn't have to research for hours and still not find the right answers; this course lays it out for you completely.
Also I really started to think about my goals with my blog. And what avenues I want to use to monetize my blog.
There are so many ways to monetize your blog.
This can be so distracting to get caught up and not think about a plan for your blog.
This taught me to plan out a course of action for my blog to keep me on the right path.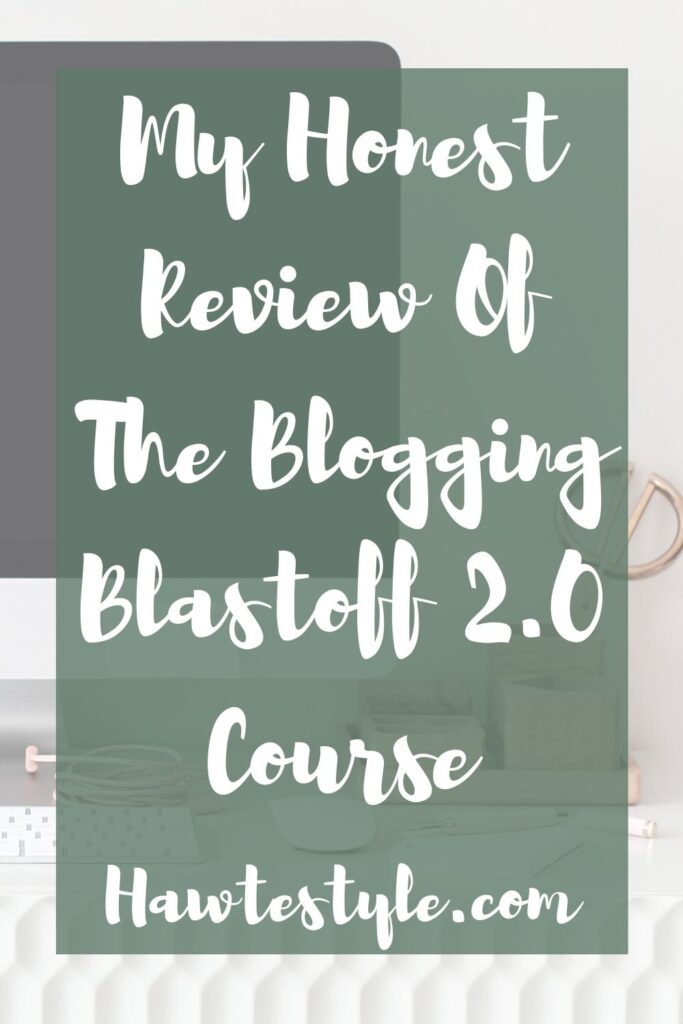 Free Course
So maybe you're not ready to make such a big investment on your blog.
Because hey you just started and blogging is suppose to not cost too much right?
Well your in luck because Heather & Pete Reese also offer a free class. This class is called Start A Blogging Business 5-Day Crash Course.
This course is completely free and offers great information for starting your blogging business.
And this is a great place to start and see the kind of information that Heather and Pete offer. Also you see how they teach and if its right for you.
This is the second course that I think is super important when starting a blog or if you already have one.
When blogging you want to make sure that one of the first things you do is protect your blog.
This course break down step-by-step why its important to legally protect your blog and all the ways you need to legally protect your blog.
One of the ways to protect your blog is by your legal pages.
Legal pages are one of the most important things you can do for your blog.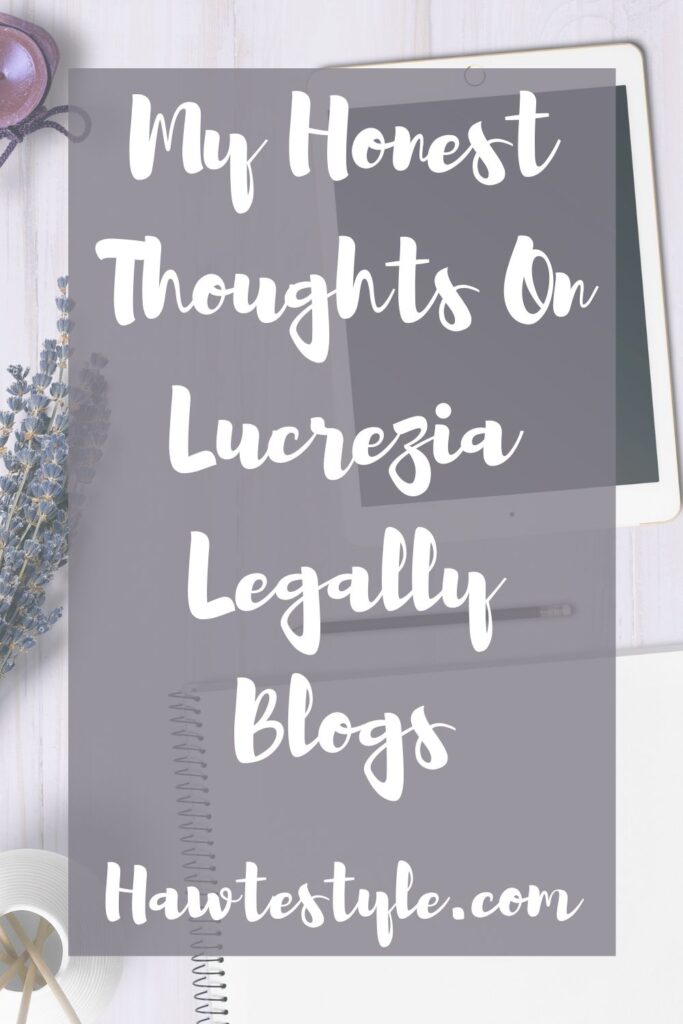 What are Legal Pages?
Legal pages are pages like you privacy page, terms of use page disclosure/disclaimer page.
These pages all help to protect your blog and you legally.
Every new blog should start with these pages even before putting content on the Internet.
But we don't always do this right away but its good to do it as soon as you can.
So what are these pages and how to they protect your blog?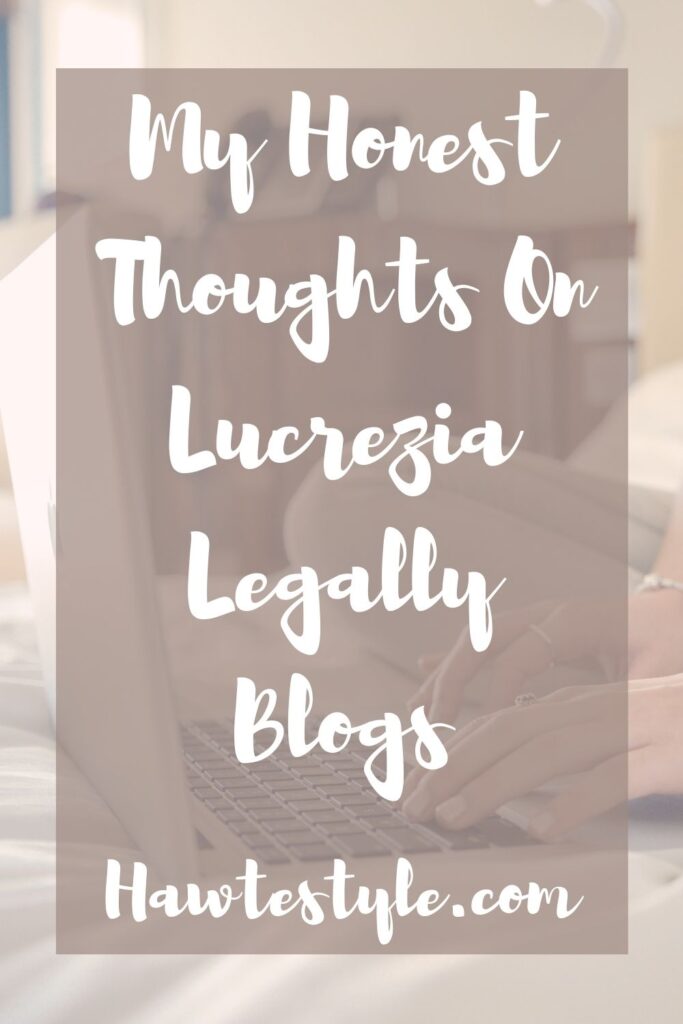 Privacy Policy
A privacy policy should have who the owner of the site is, what information is collected, what you plan to do with the information that is collected.
You also want to make sure you inform your viewers if there are third parties on your website that may collect their information.
You just want to make sure that if your collecting viewers information you let them know.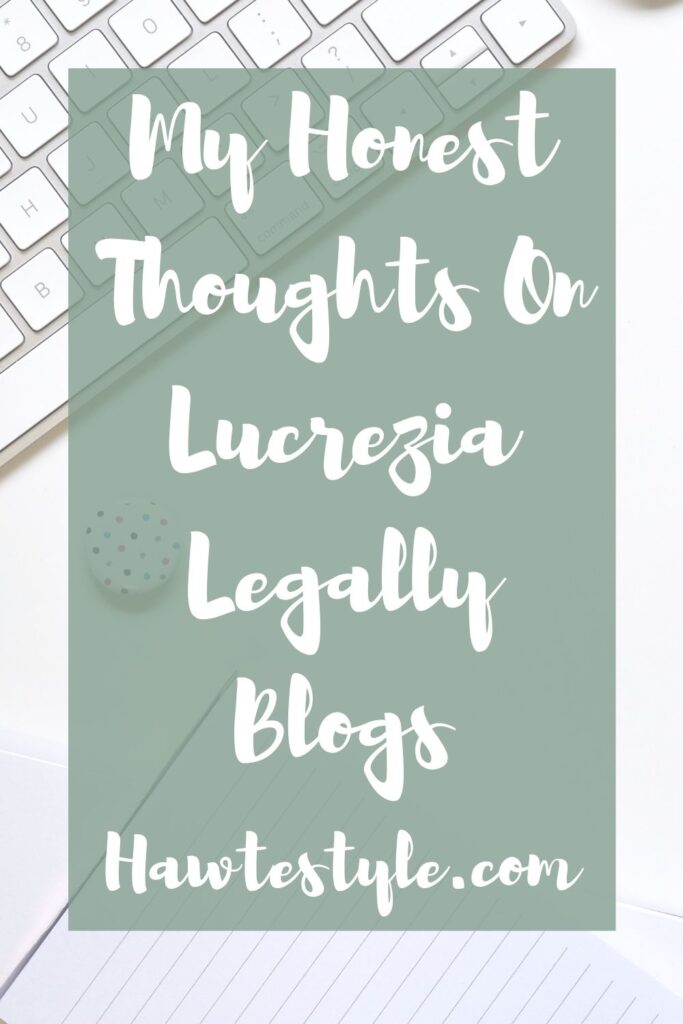 Terms and Conditions
Terms and conditions are basically the rules if how people can use your website.
You want to protect your content from people that may want to steal it and use it for themselves.
This is broken down extremely well in Lucrezia Legally Blog course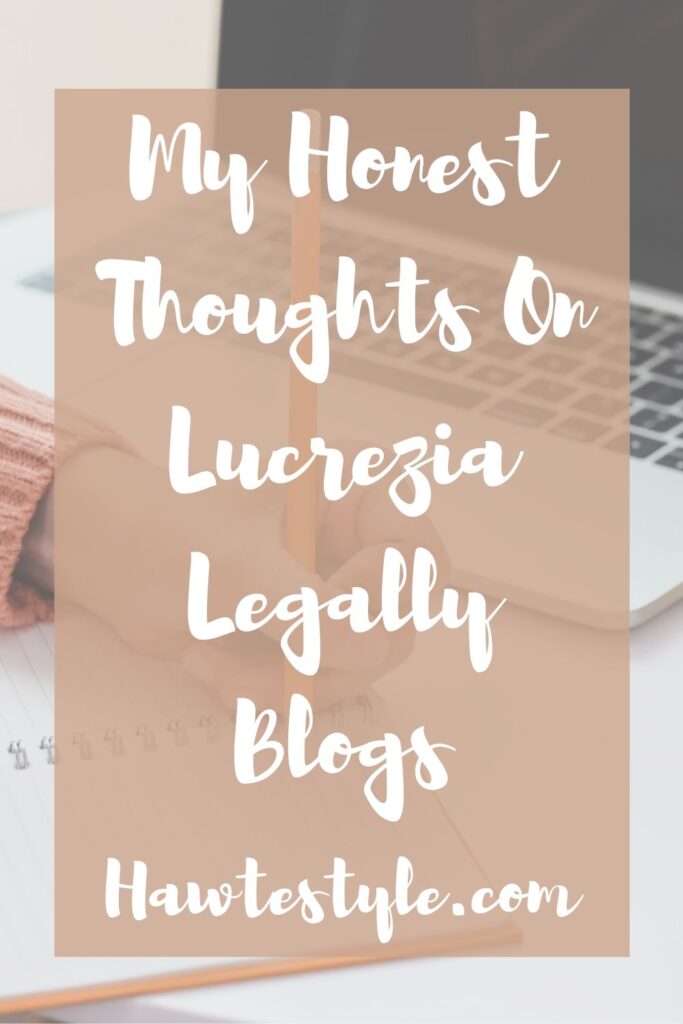 Disclosure/Disclaimer
Here is where you may want to inform your viewer of affiliates or companies that you may be working with.
It protects viewers from blaming you of something goes wrong on a third party site.
Especially if it's a site that you may be promoting.
In Legally Blog Lucrezia goes over all of these pages and why they are so important to have.
Who is Lucrezia?
Lucrezia is the instructor of the course Legally Blogs, and she has over 15 years of legal expertise.
She graduated from law school and studied international business.
Not only does she have the experience she has a wealth of schooling that goes behind it.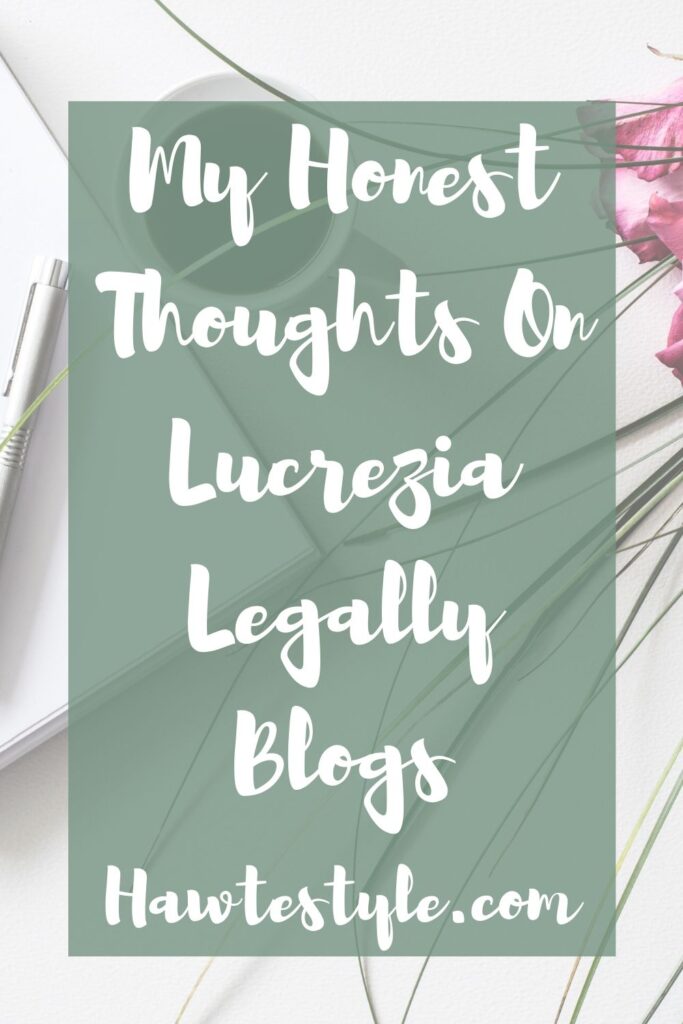 What Is Legally Blogs?
Legally Blogs is a course where Lucrezia breaks down every aspect of what you need to protect your blog.
She thoroughly explains all of the pages mentioned above and also tell you why its so important to have these pages.
This course is completely free but is so jam packed with information that you feel like it shouldn't be free.
I learned so much and now know everything that I need to protect my blog. You can check out Lucrezia Legally Blog here.
Conclusion
Heather & Pete Reese's Blogging Blastoff 2.0 had a lot of information that is great for bloggers who are looking to monetize their blogs.
This course also informs you of what is important and what to focus on to become successful.
I would recommend this course to people that don't want to spend hours looking for this information.
Information that is right there, instead of wasting time.
And Lucrezia's Legally Blog had such great information for free, it so worth taking the course.
I mean why not it's completely free! I would recommend this to any blogger that would like to understand legally protect their blog.
A lot of times we think about all the other parts of blogging and sometimes neglect the most important part.
Make sure your legally protecting your blog.
Let me know in the comments below if you've tried this course, if so what are your thoughts on it? Have you tried other course I would be interested to know what they are?
Disclaimer: I purchased all products discussed in this review, and this is my honest opinion.