*This post contains an affiliate link, which means that if you decided to make a purchase through the link I will make a small commission at no cost to you!
I have been a part time reseller for some time now.
I am pretty new to the game compared to many other people on most of these apps, but I've learned a lot.
Now I am reselling on three platforms and hope to maybe do more once I can handle it.
The platforms I resell on are Poshmark, Mercari and recently started on eBay.
These apps are all great for reselling, but there are a few things that you need in order to be successful.
Related Post: What is The Poshmark App? For Beginners
What Tools/Supplies Do You Need?
Camera (phone)
Bins (inventory)
Shipping Supplies:
Guide To Reselling
App:
Misc
Blank Wall
Props (Flat Lay Pics)
Related Post: How To Become A Poshmark Ambassador
Camera
You don't have to go out and buy a special camera to take pictures. All you need is a good camera on your phone that can take clear pictures.
As long as you can take clear concise pictures that show the item well your good to go.
I have been using the camera on my phone since I started and the pictures are very good.
But if you do have a special camera by all means use that to take your pictures.
This one is optional I started without a mannequin and it was ok. Your can always do flat lays which are great too.
The thing with flat lays is that you have to make them look appealing to the buyer. Some people add props to make the item look better in pictures.
But I didn't have that kind of space to do the flat lay so I went with the mannequin. The Mannequin took my boring pictures to the next level.
The Mannequin I use is the female mannequin torso, called Beige Female Mannequin Torso Dress Form Adjustable. I've been using this for about a year now.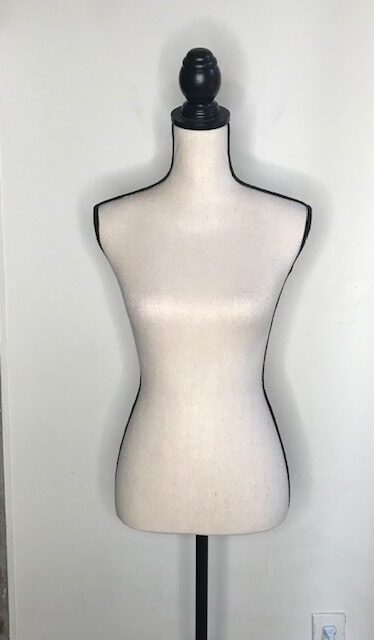 Now this item can be optional too but I think you really need to steam the clothes and take out all of the wrinkles to give the buyer a better look at the item.
You want your pictures to look the best that they can, so buyer will want to purchase.
I started off with pictures of wrinkled clothes and not the best pictures and I didn't really make many sales.
This is more of a necessity than optional, and steamers are not that expensive.
Currently I am using the Highlife Steamer. This one is really great because it hold a lot more water is lightweight and you can get a lot done once you fill it up.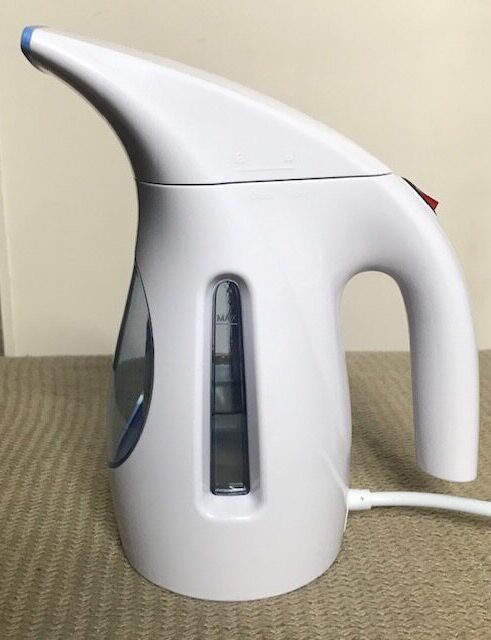 Related Post: Selling On Mercari App For Beginners
Now this is another item that is completely optional. If you have good daylight and can take pictures when you do that's great.
But if your like me and working full-time while trying to get your reseller business off the ground and you get home too late for good sunlight, then you may need a lighting kit.
The one I am currently using is The Ring Light Kit 18". This has made a big difference in my pictures.
I wasn't able to find the exact same one as mines but this Newer Ring Light Kit 18″/48cm is the closet one to it.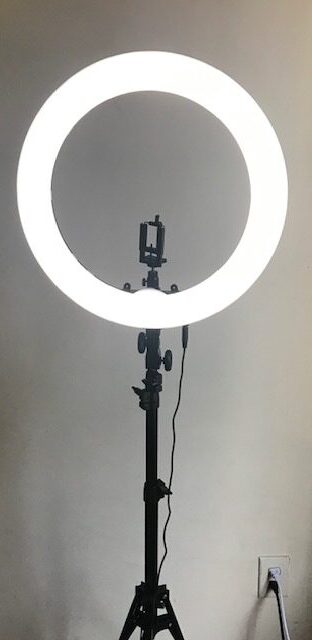 Bins
Now this is something that you will definitely need, once you start to build your inventory you need a place to store it.
And you need a place to store it where it wont be difficult to find when you make a sale.
It's good to store your inventory in plastic bags so the clothes don't get damaged. You want to keep the clothes in the best condition you can, if not the buyer may bot be happy with the purchase.
Right now I am using regular Ziplock bags to store my inventory and reuse the bags once I sell items.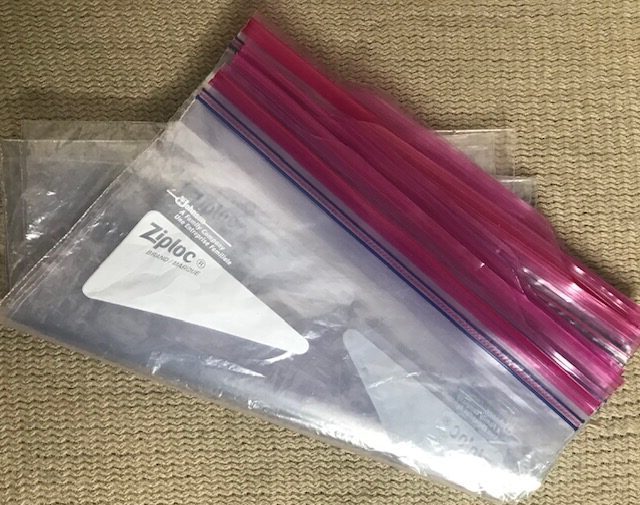 This is a great tool to have if your serious about the reselling business.
If your going to be buying clothes to resell you may get some clothes that have lint balls on them that can't be removed with a lint roller.
This tool removes all of these lint balls and leaves the clothes look brand new.
The one I'm using and loving is the House of Wonderful Wonder Lint Electric Fabric Shaver
This is definitely a great investment.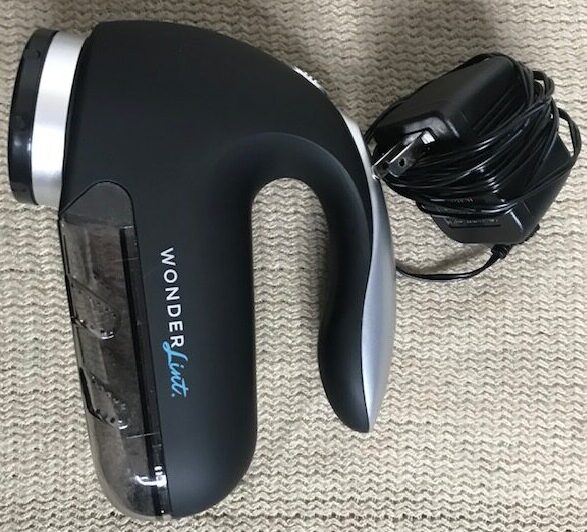 A Beginners Guide To Selling On Poshmark
Any lint roller is good really, but the one that I like is the 3M Scotch Brite.
This is a sturdy lint roller that really removes all the lint from the item.
This lint roller is also not too expensive.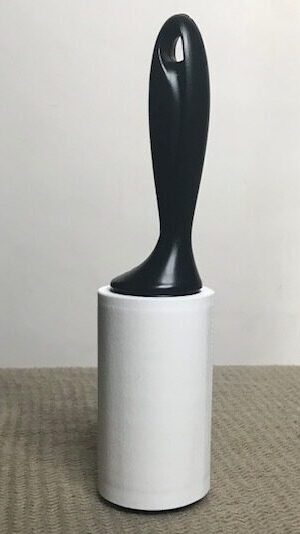 Scale
Buying a scale is dependent on the platform, if you're using Poshmark or Mercari.
Maybe you might need a scale for Mercari because they do ask the weight of the package.
If you're selling on Ebay you definitely need a scale. Every item that you list requires a weight.
The one I'm using it the Accuteck All-In-1, its reasonably priced and it works well.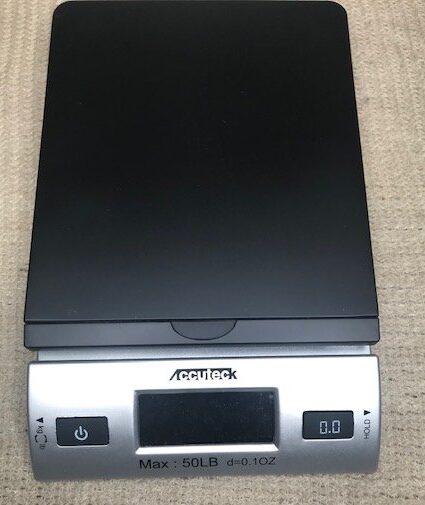 Shipping Supplies
When reselling you want to make sure that you have the right shipping supplies, because this can also hurt you in the long run.
When I ordered shipping supplies I thought about what I want my brand to look like.
For instance when customers receive a package from me what do I want them to think about the kind of seller I am.
So I went on amazon and started searching through some shipping supplies until I found the right ones for me.
Plastic Bag
Plastic bags are great for placing the item in before wrapping it. This is good in case for some reason there is water damage to your item.
The plastic bag protects the clothing/ item.
I started off just using plastic bags from the dollar store that had no logo on them that I could cut of the seal and tape.
These worked great and had no logo or anything so they didn't look cheap.
When these ran out I bought Spartan Industrial || 200 Count – 9" X 12" Self Seal Clear Poly Bags with Suffocation Warning for Packaging.
These bags were a great investment, they're clear with a warning label and self seal so I'm not wasting tape.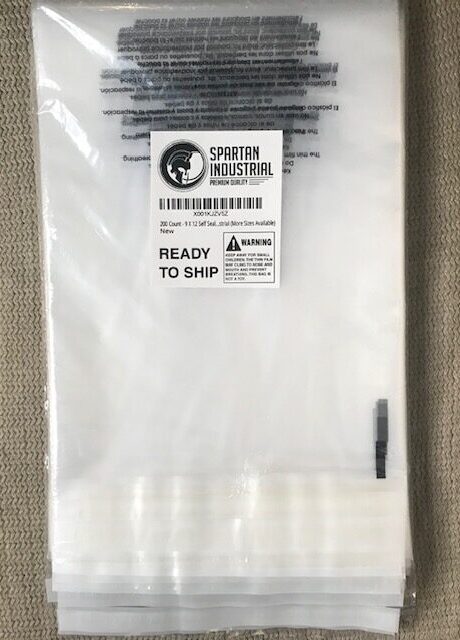 Tissue Paper
Tissue paper is a great addition to packaging. I usually wrap my item in tissue paper after the plastic bag.
To me this makes the package look more professional and like your buying it from a real store.
I also think about how I would like to receive a package from a seller if I purchased one.
I've used a couple different kinds of tissue paper some I had laying around and some I bought.
The first ones I bought were 60 Sheets Gift Wrapping Tissue Paper Metallic Gold White Tissue Paper for Party Decor Gifts Making, 4 Styles.
This was a really pretty gold one that came in four different styles and it was huge.
The second pack I bought after this one finished was Burgundy | 96 Sheets | 15 Inch x 20 Inch | Premium Quality Tissue Paper | Colors Of Rainbow.
This one was a very simple burgundy one. The thing about tissue paper is that you don't want to go crazy and spend too much money but you want to get a nice enough one that will look good to your customers.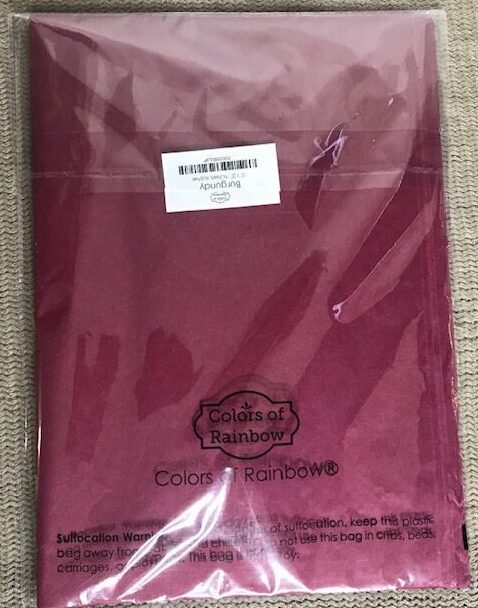 Thank You Stickers
This is an optional item, but I love the way it looks when you finish wrapping a package and put a thank you sticker on it.
I used the 1.5″ Geometric Modern Thank You Stickers. These are perfect and last really long. I've had them since I started reselling.
Of course if you sell more you'll use more but I usually use one per package.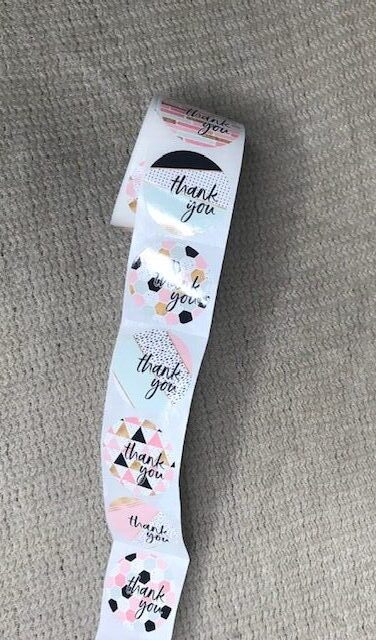 Ribbon
This is a completely optional item, I had some left over ribbon from all over the years and I decided to use it to put a nice finishing touch on my packages.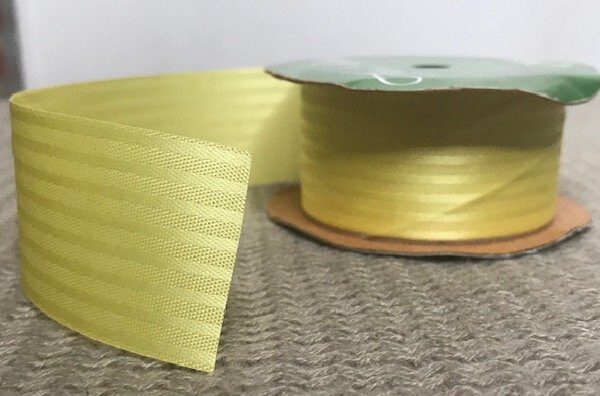 SUBSCRIBE TODAY
Thank You Cards
Thank you cards are important in a sale, because you want to let the buyer know that you appreciate their purchase, and think about how you would like a package shipped to you.
You can do this one of two ways either make them yourself or buy them.
For thank you cards I also purchased two different sets. The first one I bought was Gold Foil Embossed Thank You Cards Box Set | 6 Assorted Designs Blank Inside.
These cards were great but also a little pricy. They were $12.95 for 36 cards.
The second set of thank you cards I bought were the 60 Pack Thank You Cards- Elegant Gold Foil Thank You Cards.
These were great too, but a little better priced. These were $14.97 for 60 cards.
When purchasing anything on this list you have to make sure you are getting the best price for the best value because these items add up in the long run.
You also want to make sure you keep your cost down in order to make a profit.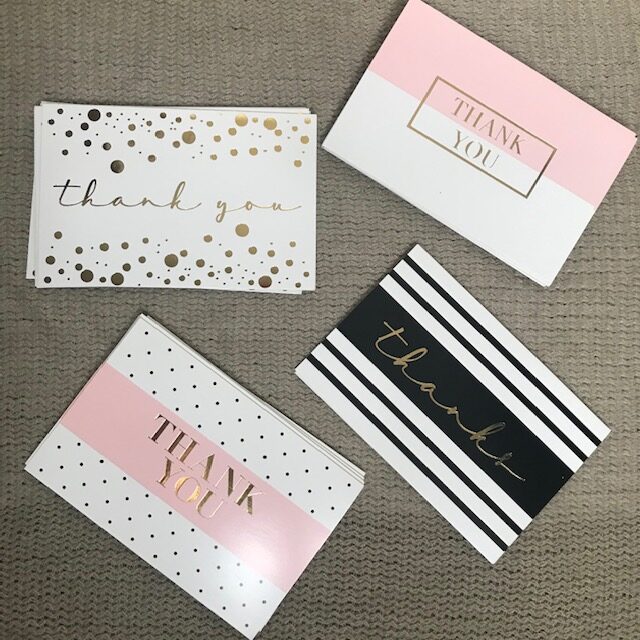 Tape
You're going to need a bigger tape for boxes and a smaller one for wrapping the tissue paper on the item itself.
I've used different types of tape for this and anything really works you can use whatever you can find really.
I've been using the gorilla heavy duty packing tape for boxes and scotch gift wrap tape for smaller jobs.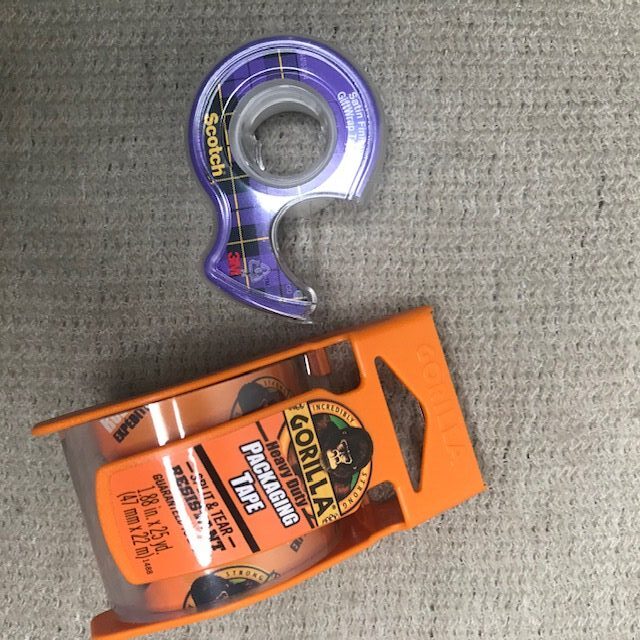 Polymailer Bags/USPS Boxes
The polymailer bags I purchased were RUSPEPA Poly Mailer Shipping Bag Printed Design Envelopes with Self Seal Adhesive Strip10x13 Inch 100Pcs.
I really like how these looked and like I said before you have to think about what you want your brand to look like as well as what is cost effective.
But if you don't want to spend the money or have bigger items that can't fit in polymailer bags you can always USPS boxes or envelopes.
You can go to the post office or order them online for free here. That's right for FREE! These boxes don't cost anything.
The only time you have to pay for these is when you're paying for shipping. And since most of the reselling apps provide you with the shipping label you don't have to pay a thing.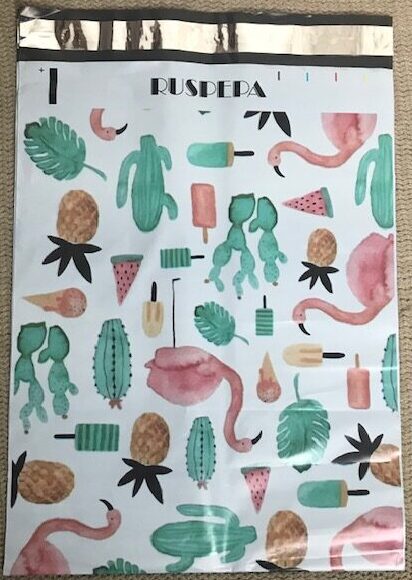 Shipping Label Printer & Labels
If you already have a regular printer then you don't need this.
But if you don't then the DYMO LabelWriter 4XL Thermal Label Printer is an amazing printer. It's so easy to use and works with pretty much any computer.
I also got a roll of the labels for this printer, which was the DYMO LabelWriter Shipping Labels.
A Beginners Guide To Selling On Poshmark By: Michelle G is a great tool for Poshmark sellers.
This step-by-step guide explains exactly how to use Poshmark from beginning to end.
It also has the do's and don'ts of Poshmark, which is great because this can help you business to grow and succeed.
Instead of trying to figure out what works, the answers are in this beginners guide.
This can even be used for people who have been selling on Poshmark but not sourced items for themselves yet because they are only using what is in their closets.
This beginners guide helps you to tackle Poshmark first and when you get the hang of Poshmark the other platforms are a bit more approachable.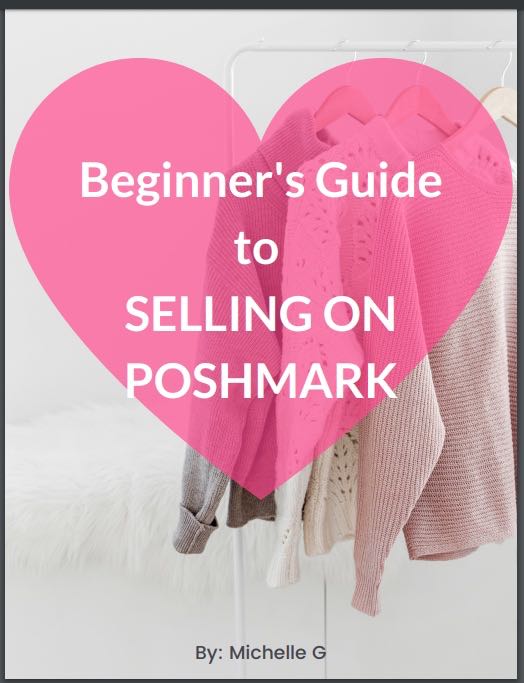 Related Post: What is The Poshmark App? For Beginners
Vendoo
What is Vendoo? Vendoo is an app that lets you crosslist or crosspost from one platform to another.
For instance if you have all of your items posted to poshmark and you want to list it to Mercari or eBay with out all the extra working you can use Vendoo.
You don't have to look for pictures in your phone or copy and paste each section of the listing you can just used the app and pick which platform you want to list it to and Vendoo does the work for you.
This may be tool that you wait to purchase until you are up and running and have a lot of listings.
Blank Wall
A blank wall is great for taking picture whether you're using a mannequin or not. A blank wall is always great to showcase what you're selling without spending any extra money.
Props
So if you decide to do a flat lay picture, some people like to use props. To make the picture look better and to make the items stand out a bit more.
Either way as long as you have good lighting, a good description and the person can clearly see what they're purchasing you'll be good to go.
Final Thoughts
This is a checklist of the items you need to be a reseller, some of them you can wait to purchase until you really need it.
But some of the others are necessary to the selling process.
Let me know in the comments below if you're a reseller and if you are what tools do you use? And what has worked for you?