*This post contains an affiliate link, which means that if you decided to make a purchase through the link I will make a small commission at no cost to you!
FabFitFun is an amazing subscription box that comes that subscribers receive once a season.
All subscribers receive about 8-9 items in each box. These are full size products that come in each box.
There is a profile that is filled out by each member about their likes & dislikes therefore the boxes come somewhat customized to you.
And if that's not enough you get to customize some of the items in the box if you pay seasonally.
But if you pay for the entire year, you're able to customize a lot more.
To find out more about the fabfitfun subscription click here.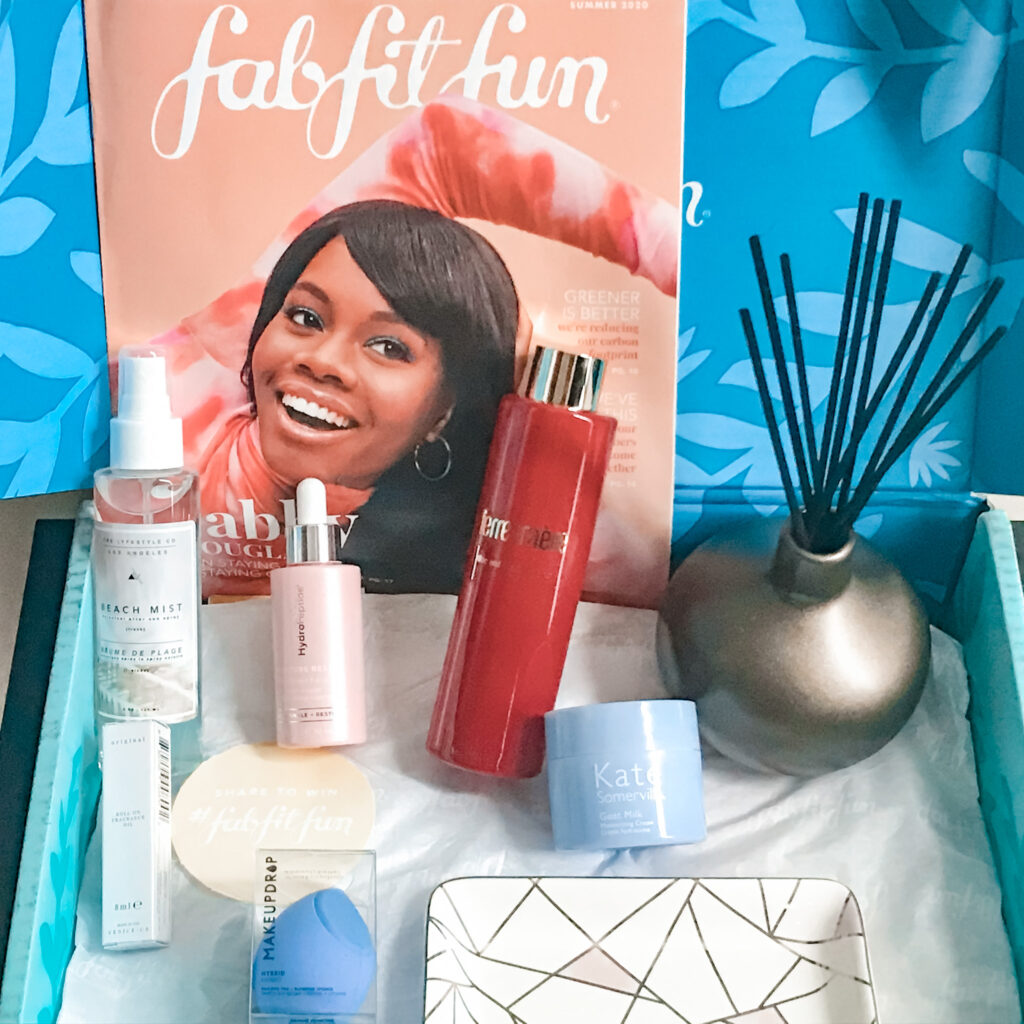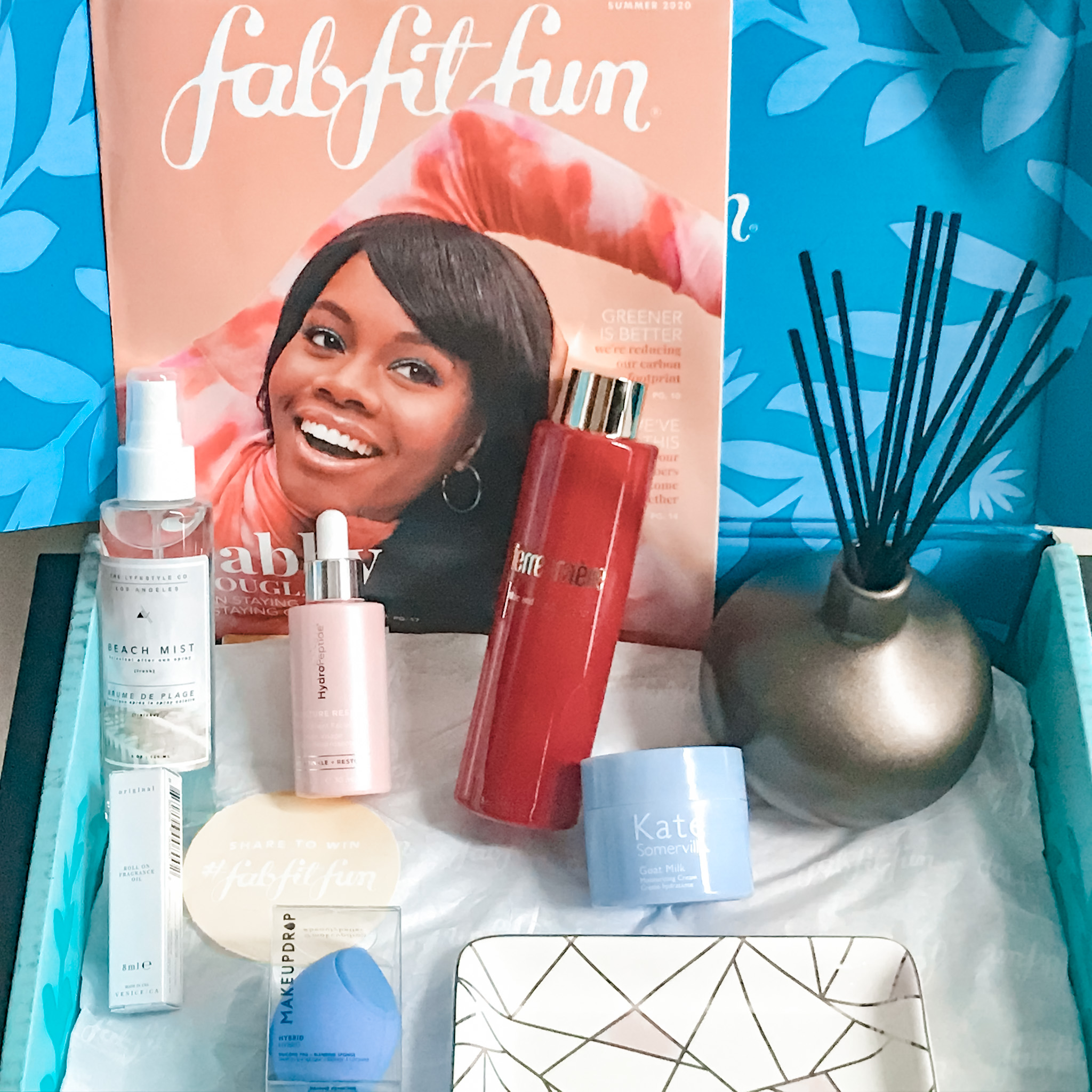 FabFitFun Summer 2020 Box
Unfortunately, I didn't love the previous box before this one which was the Spring 2020 box.
The previous box didn't have a lot of items that I liked or used, so I was really hoping that the Summer box would be better.
The FabFitFun Summer box did not disappoint. I was really happy with everything that came in this box.
I wanted to share the products with you, so you can see the great value with each box.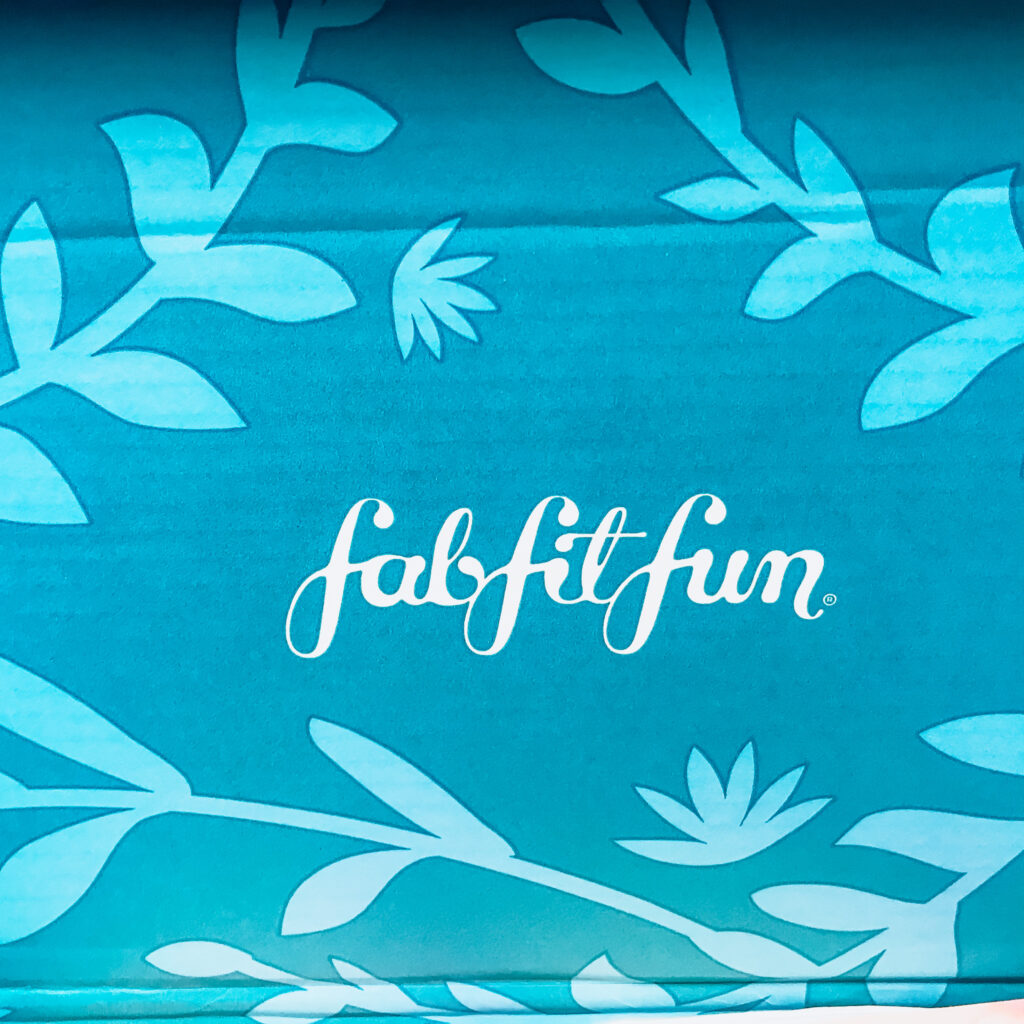 Pottery Barn Mason Ceramic Diffuser In Solstice
This is a very pretty diffuser that came with an oil in the scents of bergamot, geranium & vetiver.
This is an amazing scent and a great diffuser you can just put the oils in once in a while and forget about it.
It's completely safe as you don't have to plug it in or anything like that.
This a great way to freshen any room without worrying about it.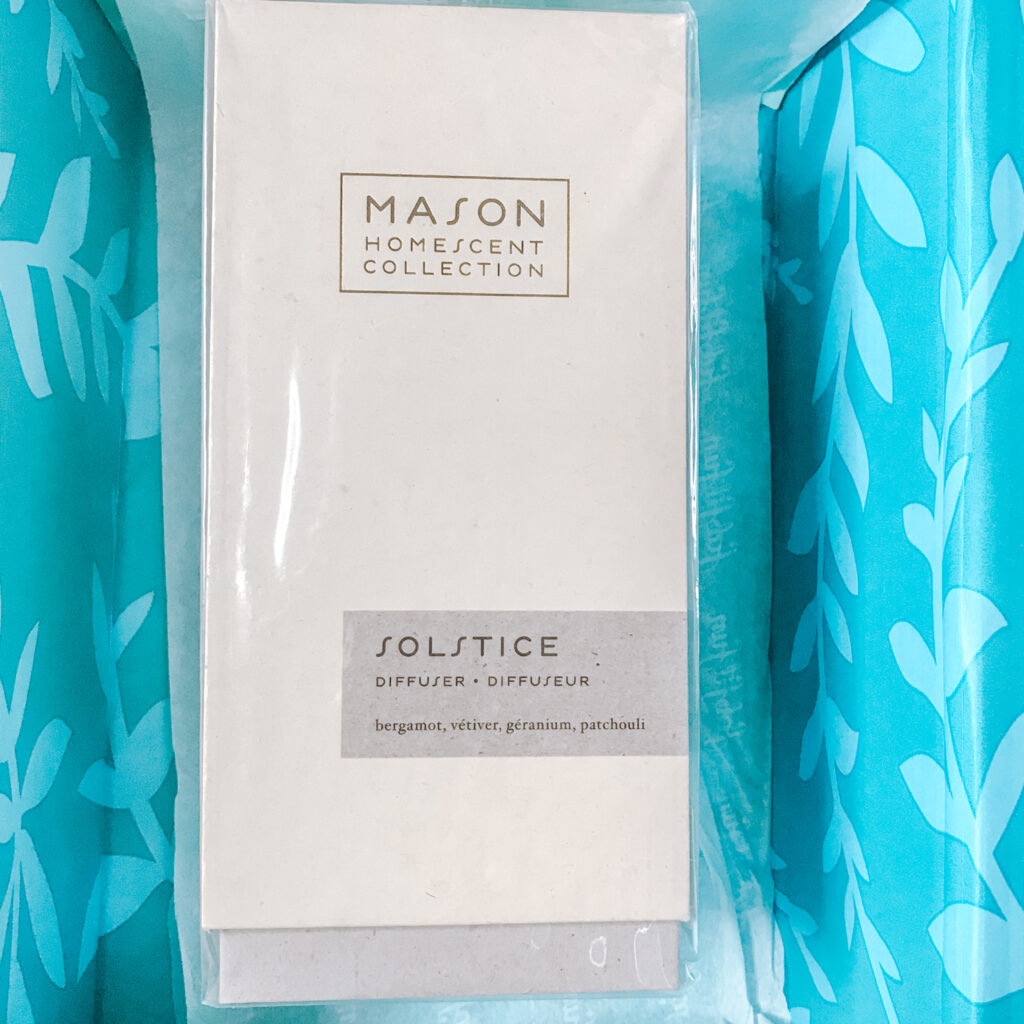 HydroPeptide Moisture Reset Face Oil
This is one of the products that I was able to customize. The funny thing is I wanted another product from this selection, but it was sold out.
That was the best thing that could have happened this oil is amazing! It makes you skin super soft while moisturizing it.
It also hydrates your skin without making it oily or greasy. I know this is a big concern for people who have oily skin.
I was afraid to use oils on my oily skin too, but now I love it!
This facial oil also moisturizes without just sitting on top of the skin, which is something that happens too often with moisturizing products for me.
I love this oil and I'm glad my first choice was sold out.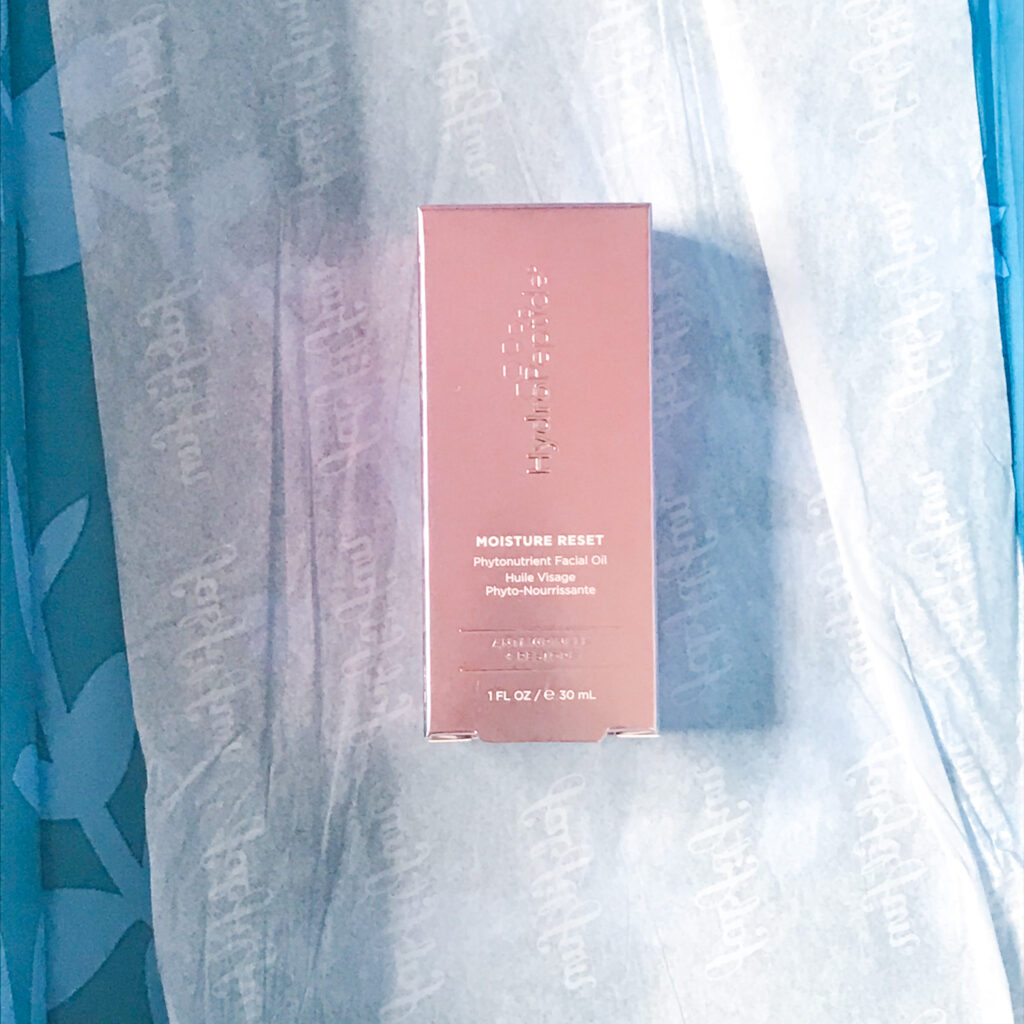 Kate Somerville Goat Milk Moisturizing Cream
I wanted to try this product because I love Kate Somerville products and I heard so many great things about it on the internet.
So, when I was able to get this here, I jumped at the chance. I was nervous that this cream would sit on top of my skin like most do.
So, I was happy that I had a chance to try it out here in this box.
I was not disappointed, this cream is light weight, thin and goes right into your skin with not greasy feeling. My skin felt really soft afterwards.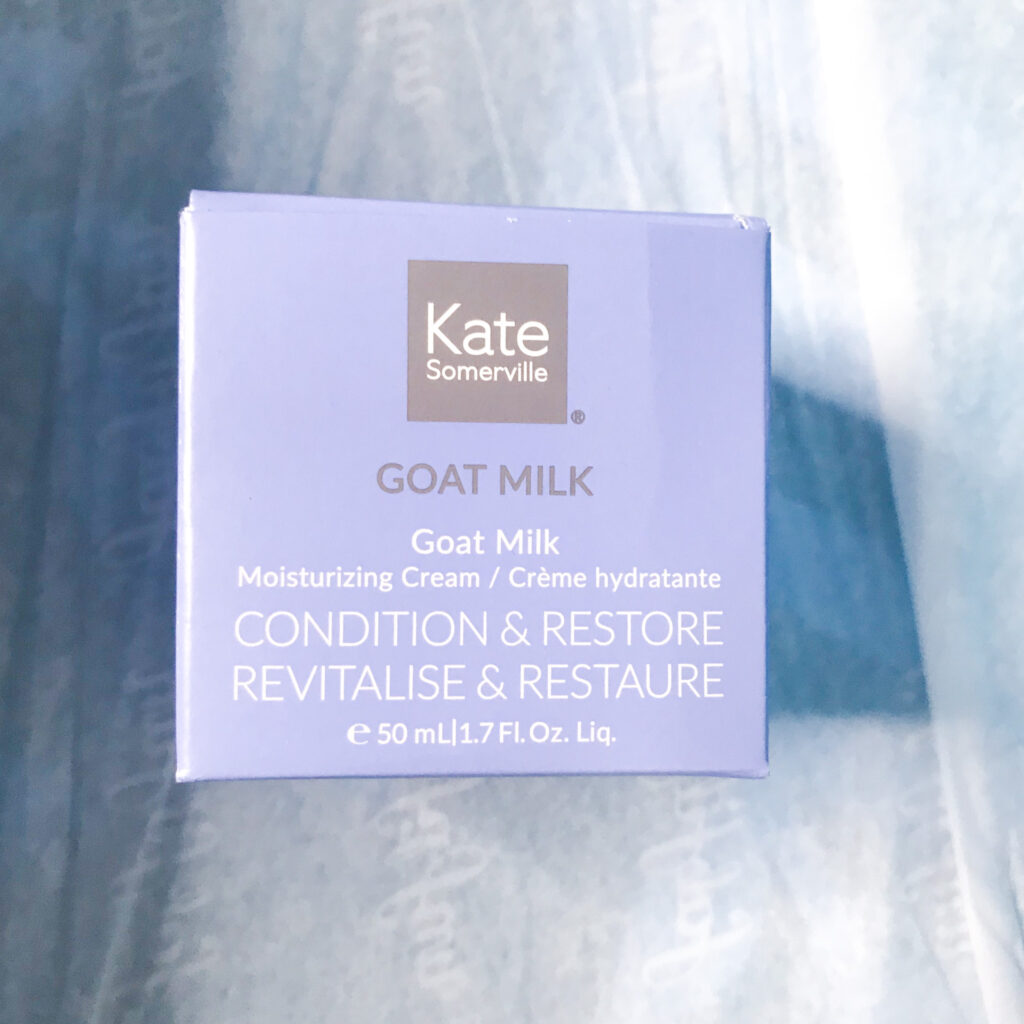 Terre M`ere Aloe and Tea Tree Toner
I had not heard anything about this toner before, so I was not sure what to expect.
I usually don't have an issue with toners so I didn't think this would be any different.
This is a nice toner; the scent is not too overpowering or anything. This is a mild toner that does not irritate the skin.
The tea tree and aloe are great for acne prone skin and scaring. But this toner is really good for any skin type.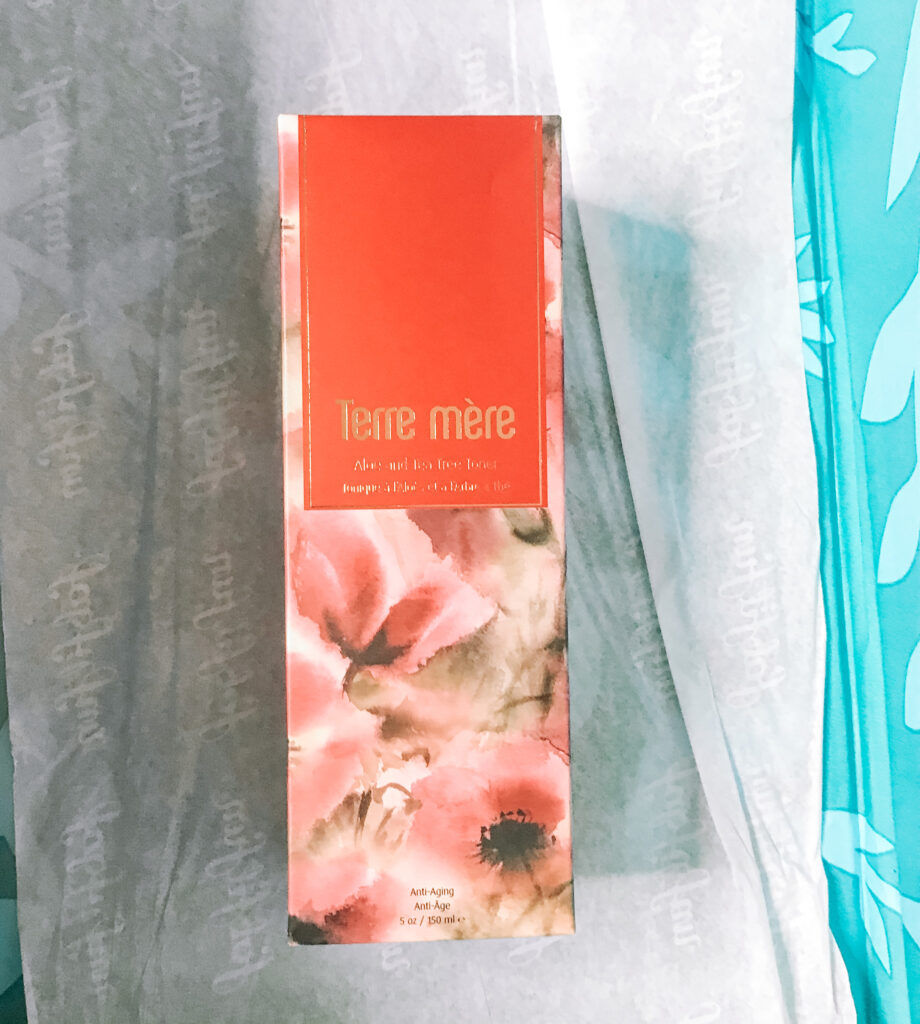 Riddle Oil Original Roll On
I usually don't care for these little roll on's because the scent is always too much and I don't really like that.
I like more mild, clean scents.
But this roll on was clean and subtle. It was subtle but you could smell it if you put it on and moved a certain way.
I love this and have actually started using it regularly.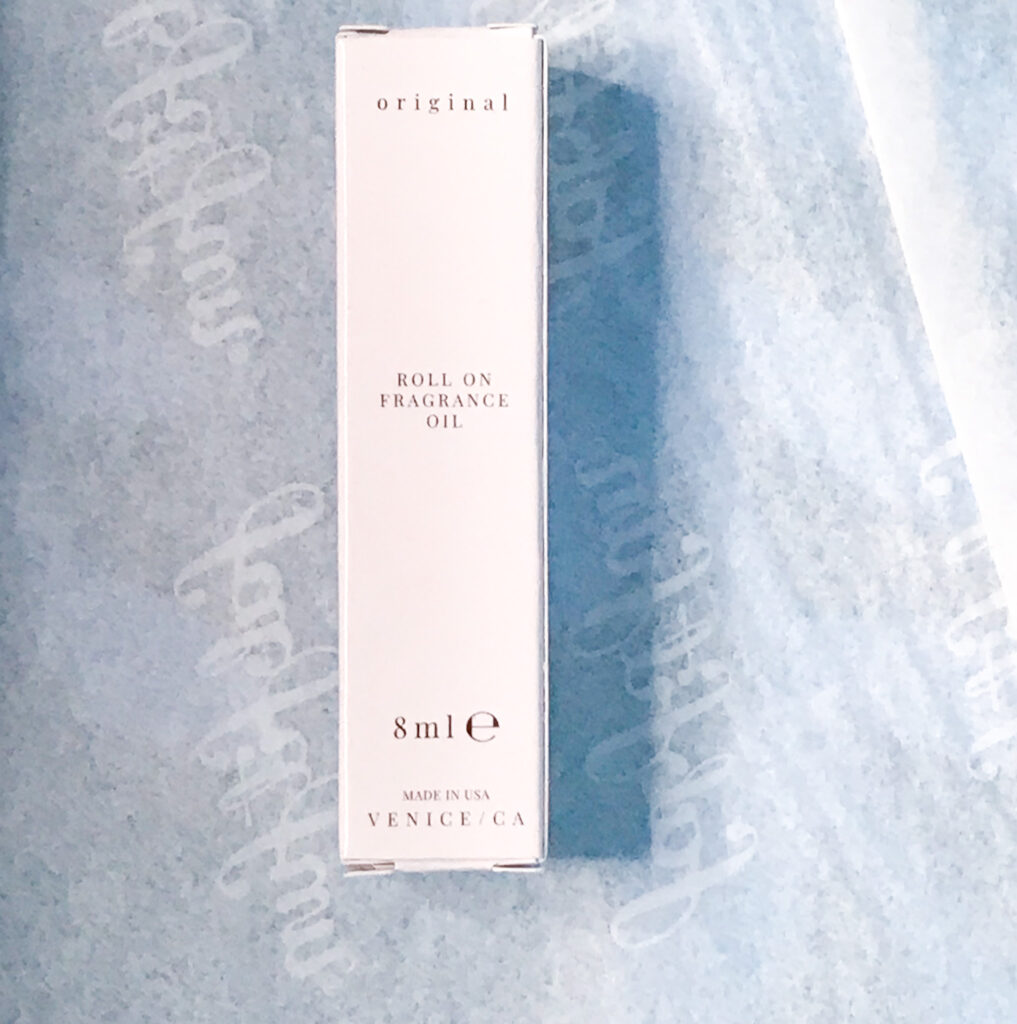 Makeup Drop Hybrid Makeup Applicator
This is a very cool tool that I see a lot of makeup guru's using. The shape is unlike the older ones this one looks well built.
I don't use much makeup so this may not get as much use as the other products but that's completely fine.
I can still use it on the rare occasions that I do use makeup.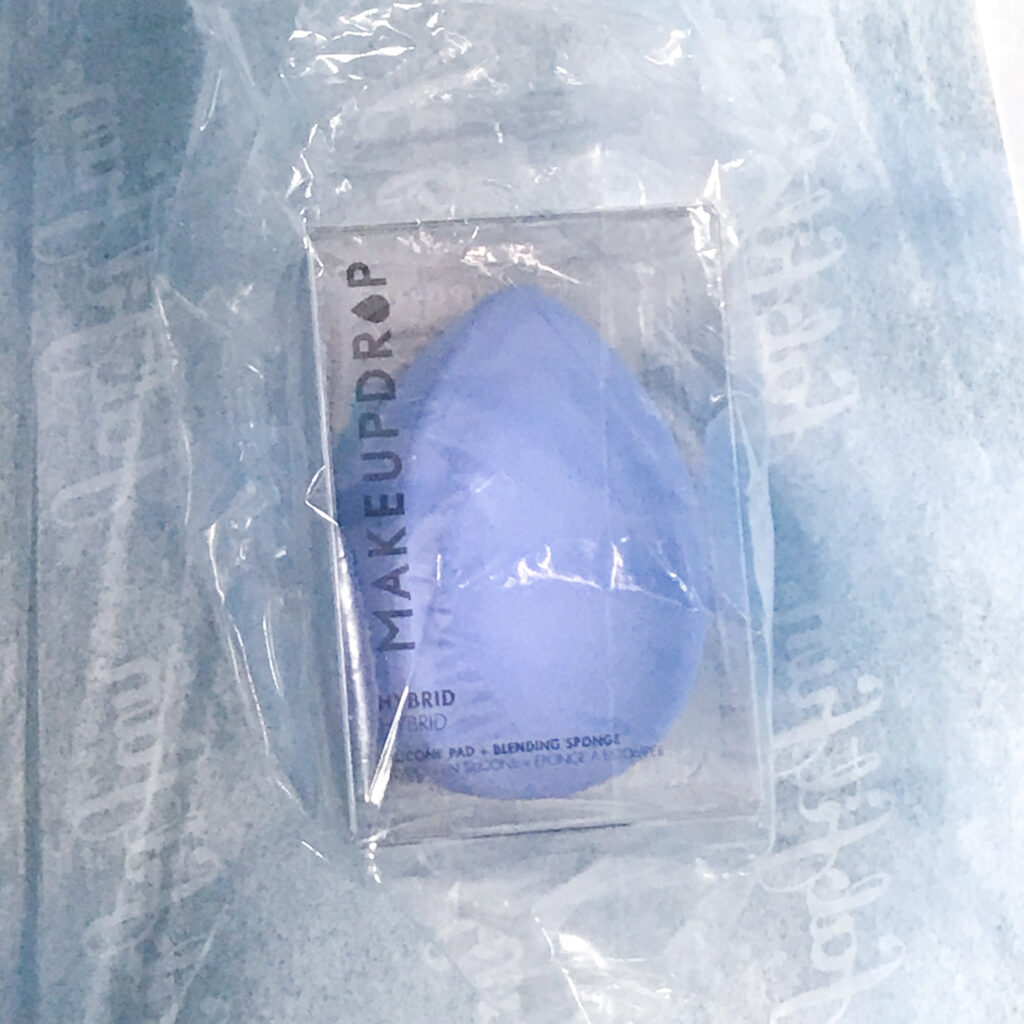 The Lyfestyle Co. Beach Mist
I'm not really one for face mists. I don't really like spraying anything on my face. But I tried it for the sake of this blog.
And it's really not bad it feels refreshing and it's a light mist, so you don't have to wait too long to apply your next product.
If facial mists are your thing then this is definitely a good one to try.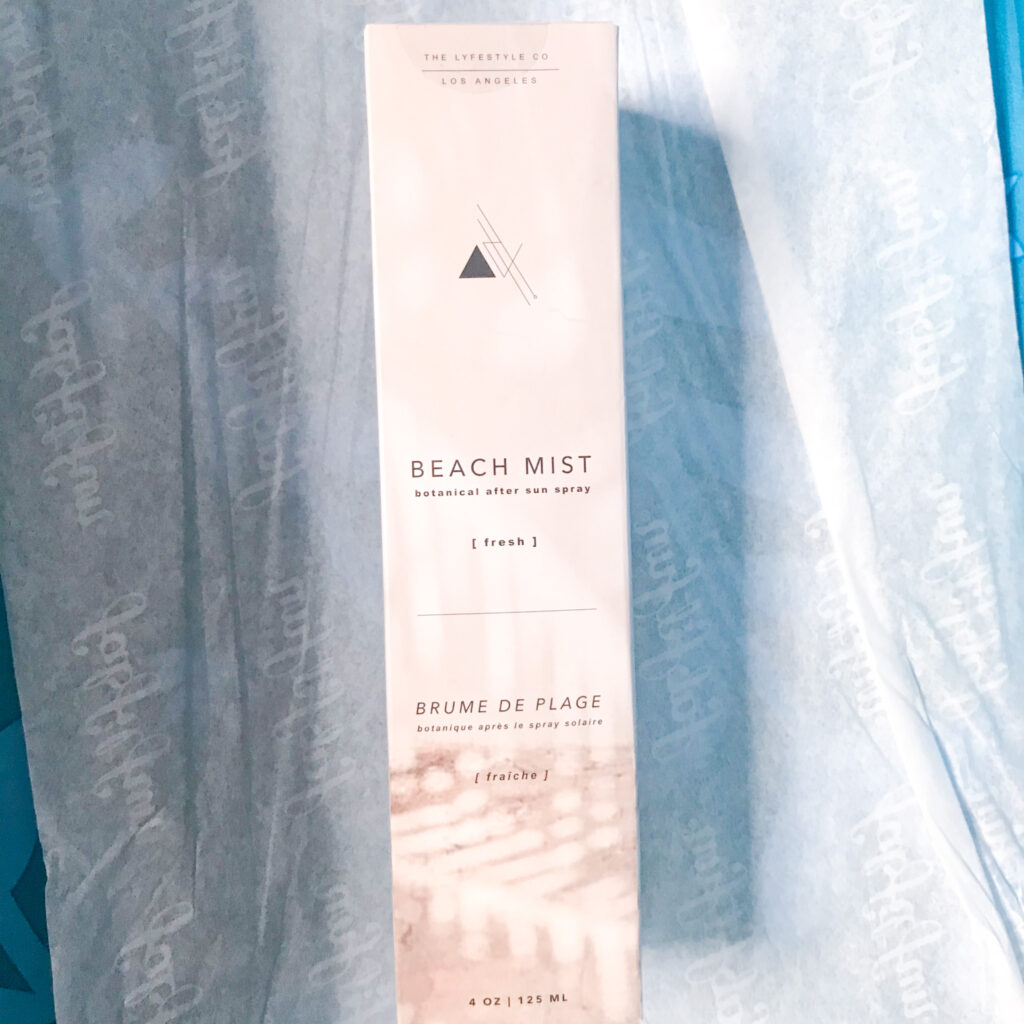 Summer & Rose Ceramic Jewelry Dish
I love this dish! It's adorable and great for holding little things, like jewelry or even your smaller skin care products.
It's an extremely pretty design and it's also very sturdy. It also holds the items placed in it very well.
I really like this dish and have already started using it for my products.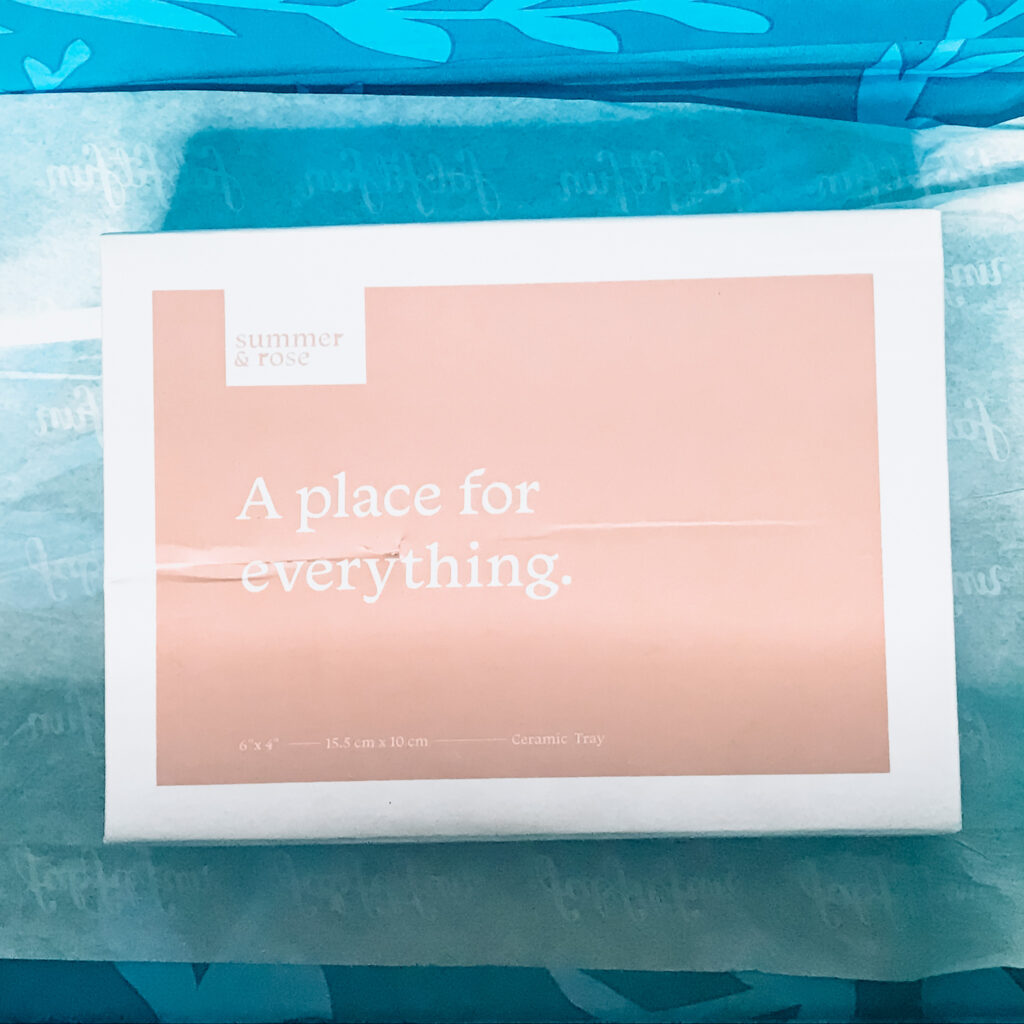 Overall
Even if there may be some products in the box that you don't love this is a great box for trying items out.
You receive full size products that are worth so much more than you pay for the whole box.
I think from this FabFitFun box there may be 2 items that I won't use as often as the rest.
But I plan on using all of these items and see if I'll purchase them again.
Let me know in the comments below if you've ever tried FabFitFun and if you liked it? If you haven't tried it what are you waiting for?
Disclaimer I purchased all products discussed in this review, and this is my honest opinion.