*This post contains an affiliate link, which means that if you decided to make a purchase through the link I will make a small commission at no cost to you!
As the season start to change, the weather starts to chill, and the leaves start to change colors Fall 2020 fashion trends become very popular.
Fall has slowly become my favorite season with some beautiful scenic views.
And Fall fashion has become my favorite type of fashion. One of my favorite things about fall fashion would have to be the colors.
This is a perfect time to show off your clothes, especially in New York. While grabbing your favorite pumpkin spice latte.
It's not too cold out, but it's just chilly enough for a nice light coat or a faux leather jacket.
Some boots or booties, and maybe even a really nice hat.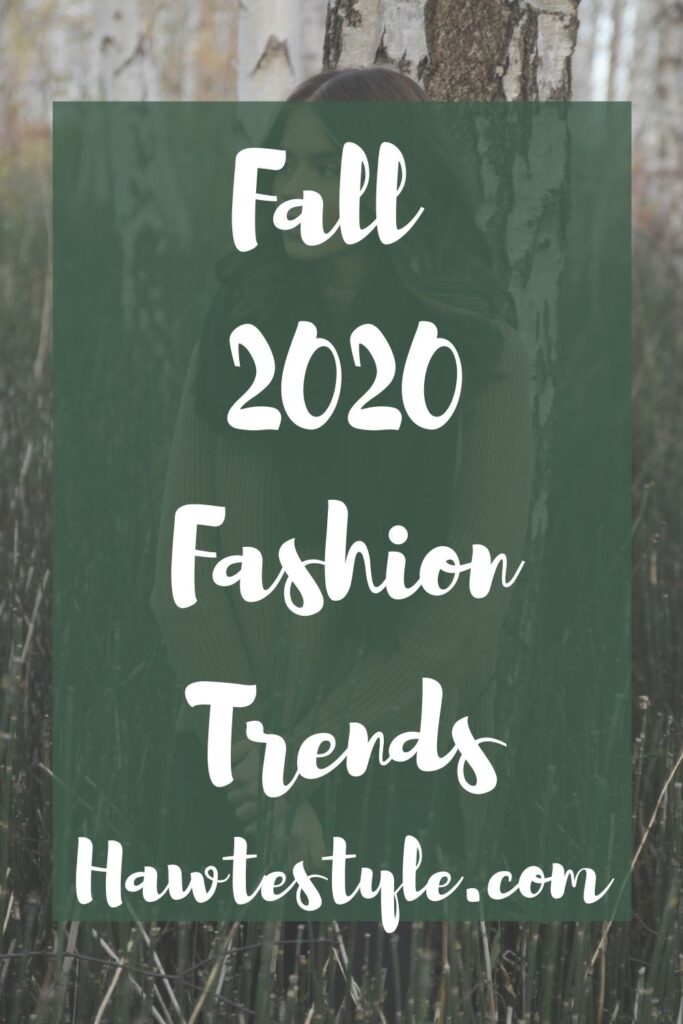 Fall 2020 Fashion Trends Not Relevant
2020 has been an interesting year thus far.
People have not been able to leave their house as much as they usually would, therefore fashion hasn't been very important.
But as we start to head back outside, and the season starts to change Fall looks are slowly creeping in.
We may not be back to full capacity when it comes to working at the office, but for the days when we have to go in, we want to make sure our Fall looks are on point.
Here are some essentials to always keep in your Fall wardrobe.
Fall Faux Leather Jacket
A faux leather jacket is one of my favorite pieces of the Fall fashion trends.
This can keep you warm if it's a little chilly. It's great for layering or adding a sweater underneath.
And it's super stylish, this is one thing I always make sure I have in my closet when Fall rolls around.
I usually purchase mines from H&M. They have some really great looking ones that are really reasonably priced.
This Faux Leather Jacket is very similar to the one I purchased at H&M.
Suede Jacket
Another type of jacket that is really popular in the Fall and that I love is suede jackets.
Suede jackets also comes in many different colors that are perfect for the Fall color scheme.
Here are some jackets that are perfect for this time:
Boots, Boots & More Boots
What is a Fall fashion trend without a pair of boots? It's not a trend at all.
Fall fashion is all about the boots. I love purchasing shoes for the Fall, which is why I end up reselling them because I never use them all.
Every Fall wardrobe should have at least one pair of over the knee boots and one pair of ankle boots.
I absolutely love over the knee boots, and one of my favorite places to buy them is Shoe Dazzle. They have great deals on really great looking boots.
Here are a few pairs I love:
These are a pair of ankle boots that I purchased by Ralph Lauren. These boots are very sturdy and comfortable.
The boots have a block heel and is a bit higher than I usually wear but it's so comfortable you don't even notice.
Here are also some from Shoe Dazzle that I love.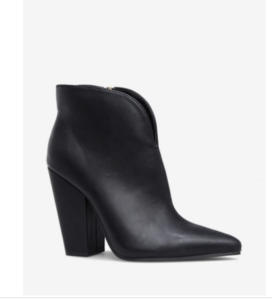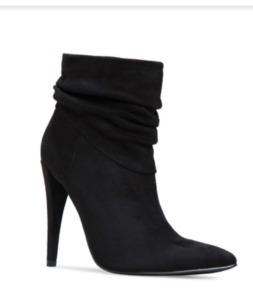 SUBSCRIBE TODAY
Sweaters Because Why Not
This weather is perfect for sweater so why not find some amazing ones to wear.
I love sweaters as a part of my Fall wardrobe. They're comfy, stylish can be worn fitted or oversized.
Cardigans are amazing to throw on over a really cute outfit to enhance the look.
Here are some of the sweaters that look great for Fall.
Perfect Time For Dresses
Fall is the perfect time for dresses. Why not wear a dress when you won't freeze.
When you find the perfect dress, you can pair it would boots & a leather jacket for the perfect outfit.
And if you're feeling like being really fashionable add in a hat.
Here are some really cute dresses at amazing prices.
And We Can't Forget The Accessories
Whether it be Fall, Summer, Spring or Winter we can't forget to add the accessories to our outfits
I love adding a few simple pieces to take my look to the next level. But not too much where it takes over the look.
Like a really nice hat or a signature gold hoop earrings.
A nice layered chain or some rings are also a great addition.
Here are some simple accessories that are cute and will go with any outfit.
Final Thoughts
Fall fashion is my absolute favorite and these were a few pieces of the items I would usually purchase as staples in my wardrobe.
These pieces can be mixed and matched or go with other outfits easily enough.
Let me know in the comments below what are some of your Fall fashion staples?
What do you always have to have in your closet when Fall rolls around? And where do you like to shop?
I love learning about new pieces or places to shop.