*This post contains an affiliate link, which means that if you decided to make a purchase through the link I will make a small commission at no cost to you!
The great thing about Fall fashion is that it can easily be converted to Winter looks.
Since we have season transitions here in New York almost anything you wear for Fall can be used for winter.
This is where layering comes in. whether it be adding jackets or coats to sweaters or tights to dresses or skirts it's usually attainable.
Winter women's fashion is another one of my favorites. I love coats, boots, scarves and sweaters.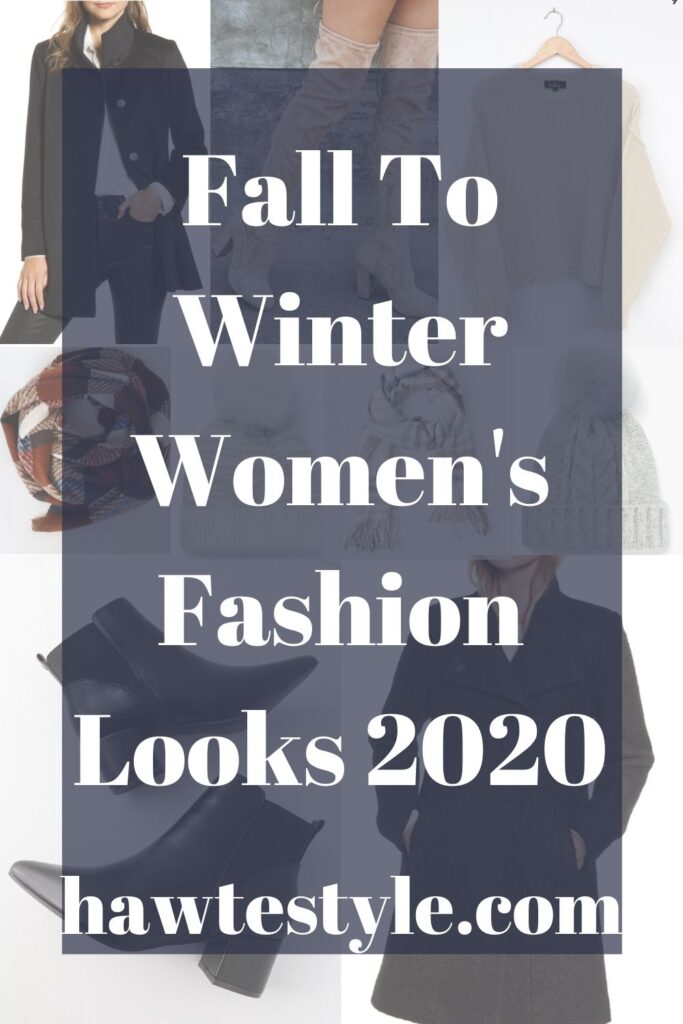 SUBSCRIBE
Winter Boots
In the Fall we are able to play around with boots a bit more and have stylish boots that we match with our clothes.
In the Winter it's a bit different because now you're not only looking for cute boots but you need to find boots that are good for any weather.
When looking for Winter boots you have to take into account snow, ice & rain.
There are many really cute rain/snow boots out there that you can look cute while being safe.
These are some of the best boots I've tried and work really well for cold temperatures:
Scarves
I absolutely love wearing scarves! This is a staple for me whether it be Fall fashion or Winter fashion.
In the Fall I usually tend to look for thinner, more stylish ones. In the winter I love thick chunky scarves.
I love scarves that will keep me warm and that I can cuddle up in.
It tends to get pretty cold in New York sometimes so thick scarves are always the way to go.
I also love the bigger scarves that you can use as like a throw around your shoulders to keep warm.
Tights
Tights are great to wear when wearing a dress in the Winter or even on the colder Fall days.
When you want to wear that dress but you know it's too cold.
I love the look of dresses with thigh/knee high boots. But it needs to get a bit colder to wear boots and dresses.
Tights are also great when it gets really cold, you can wear them under your jeans or pants and this helps you not be so cold.
Tights are great for layering.
Related Post:
Fall 2020 Fashion Trends You Need In Your Closet
Fall Fashion Finds Under $35 For Every Closet
Sweaters
Sweaters are the best, because you can wear them with anything.
You can wear them as an outfit or you can wear them over and outfit, to layer up for colder days.
There are some really nice fitted & oversized sweaters for everyone. There is no way that you can feel cold when you layer up with sweaters.
And they are also very fashionable, which is what I love most about them.
Jackets/Coats
Jackets and coats are one of my favorite Winter pieces. I love bigger coats that can be thrown over an outfit and keep you really warm.
I also really like the ones that are more stylish than warm for special occasions.
Even though these coats might not be as warm you can add scarves and tights to the outfit to keep yourself a bit warmer.
Almost any jacket/coat can be made warmer with a good scarf.
Accessories
Even though scarves can be considered an accessory I like to think of them as their own piece.
Since it does work to keep you warm, and it can do that all by itself.
Some of the accessories that are necessary in the Winter are gloves, hats & socks.
These are a must when the weather gets really cold. But also be worn as an addition to each outfit to give it a little something extra.
These are some of my favorite accessories:
Final Thought
I love Fall & Winter fashion and I love that they can both be used together. This helps to save some money when the seasons change.
And it also allows you to wear the nice clothes that you get for longer.
One of the best things about the clothing for these two seasons is that you can continue to use them by just adding some layers.
Let me know in the comments below some of your favorite Fall/Winter pieces. Or what pieces you like to layer when the Winter comes around?