*This post contains an affiliate link, which means that if you decided to make a purchase through the link I will make a small commission at no cost to you!
Over the years I have heard so much about Fabletics and how great their workout gear was, so I ended up with a Fabletics workout haul.
I really wanted to try out the workout gear and see what the hype was about. What better time to try it out than Black Friday when they had all the sales.
Fabletics had a 70% off sale that I took advantage of and there was an additional sale for when you signed up as a VIP member. I was able to purchase 5 pants & 3 sports bras.
So, I ended up spending less that $150 for 5 pants & 3 sports bras which is amazing to me.
I haven't been able to get that much workout clothes for such a cheap price.
So I made the purchase right away.

What Is Fabletics? How Does It Work?
Fabletics is an online company that is dedicated to selling workout gear. This company is different from other workout selling companies because it is membership based.
Fabletics allows you to personalize your profile and choose items monthly based on your likes.
Once you sign up and make a purchase you're automatically enrolled in the membership.
The membership costs $49.95 per month and is charged to your card every 6th of the month.
If your card is charged $49.95 for that month but did not make a purchase the $49.95 remains as a credit on your account to use whenever you please.
But don't fear if you don't want to be charged the $49.95 because either you didn't like anything that month, or its just not in your budget you can skip the month from the 1st to the 5th of the month.
You can only skip the month between these dates.
And it's super easy to do once you log in it's right there for you to click on.
The membership part is one of the reasons why I was always skeptical to try it.
But when I found out you can skip the month if you want and the sale was so great I had to try it out.
Some Perks Of Fabletics VIP Membership:
Up to 50% off all the time
Early access to new launches
Cash rewards, free gear & more
What I Expect From Workout Wear?
When purchasing workout gear I'm always looking for pants that fit well but also don't ride down no matter what type of workout I am doing.
My workouts vary depending on what mood I'm in and I like to be prepared with the pants I wear.
I have purchased pants from really big brands expecting for them to not ride down and work for any workout and I was unimpressed.
Every single pair of pants I tried always rode down, leaving me frustratingly pulling them up after every move. Ughhh annoying much.
And for sports bras the major thing that I am looking for is support. Especially when doing high impact cardio.
I have purchased a few sports bras that have no support and the workout was extremely uncomfortable.
I found one bra from forever 21 that had great support, but other than that I haven't found many that I liked.
So for these pieces I was expecting a lot and I wanted to see if they lived up to the hype.
Other Posts:
Haircare Routine For Damaged Color Treated Hair
Tresemme Damage Protect Shampoo And Conditioner
Haircare Haul For Damaged Colored Hair
My Fabletics Workout Haul
These were the first pair of workout pants that I tried and omg it was amazing. The fit was perfect and I loved the fact that they were high-waisted.
Usually with high-waisted pants I have the issue of them riding down, but these were different from any other workout pants I've tried they didn't ride down.
I tried them with a medium impact workout, a high impact workout & pilates and they were perfect.
They were fitted but stretchy enough so my movements were not restricted. And they were so soft that they could even be used for lounge wear.
I got these because I really like the criss cross design on the back, so I decided to get them in two colors and I am so happy that I did.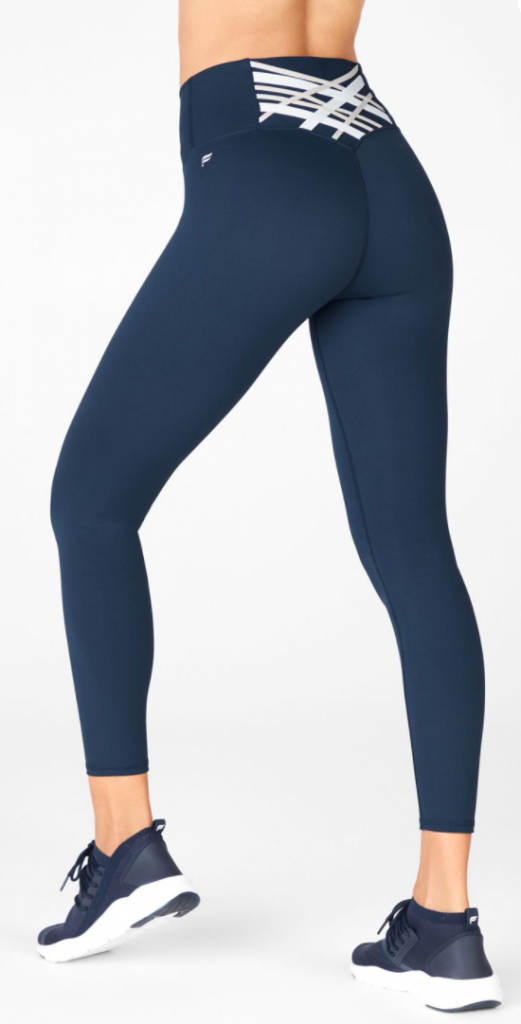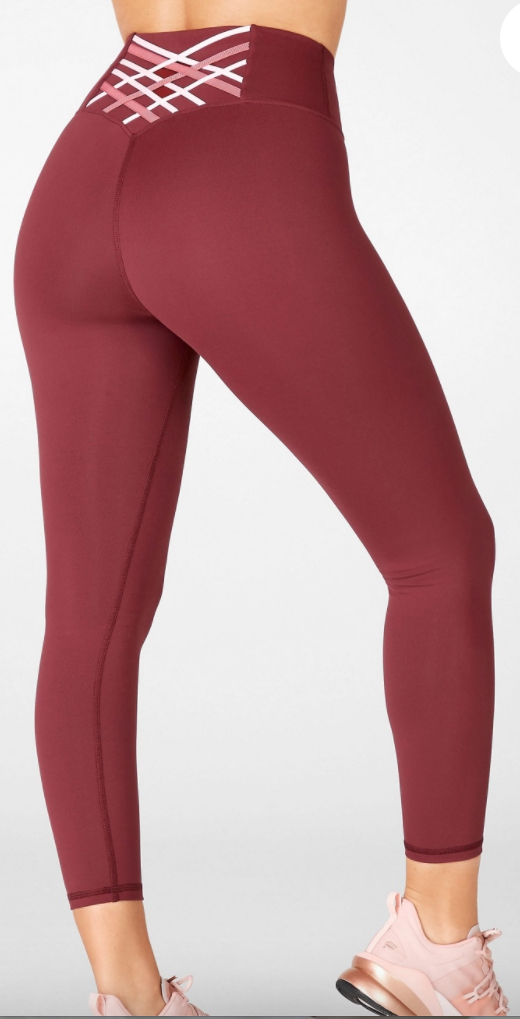 These pants are almost exactly like the ones above except for a few tiny differences. The difference is mostly in the design.
These pants are just as great as the ones above and the material that is used to make them is so soft.
The quality is just as good and didnt ride down just like the ones above.
Another great buy and I was really happy with this one too.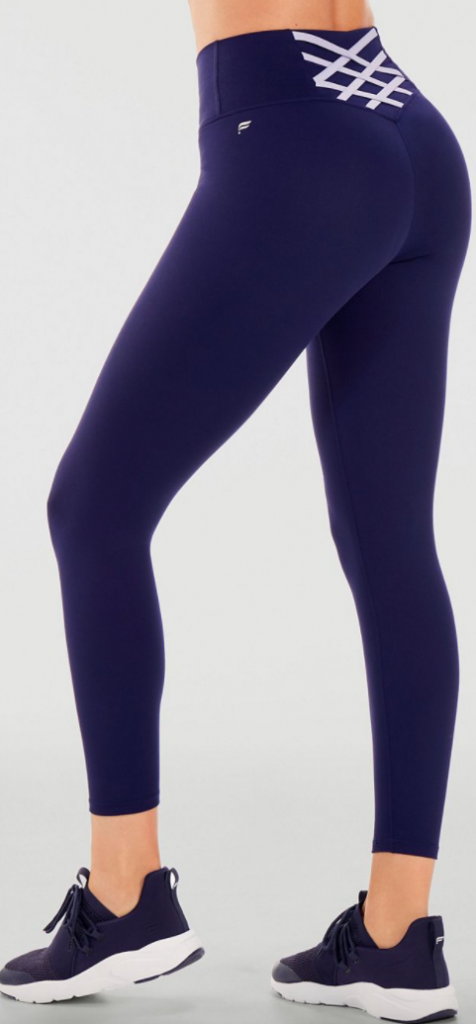 Ella High Impact Sports Bra – In Black
Sports bra are usually an issue for me and finding a good one isn't always the easiest thing to do.
So I didn't have much faith when buying these bras I was even thinking that I may have to return them.
I was so pleasantly surprised when they came and it looked really sturdy. But still very cute.
When I tried it on it felt really secure and like a good fit, but I still had to put it to the test.
I tried 3 different types of workout with this bra and the support was amazing for all of them.
So I did a high impact, medium impact & body weight workout, and this bra's support was perfect.
I didn't even have to worry about that and could totally focus on my workout.
I was very impressed with this sports bra.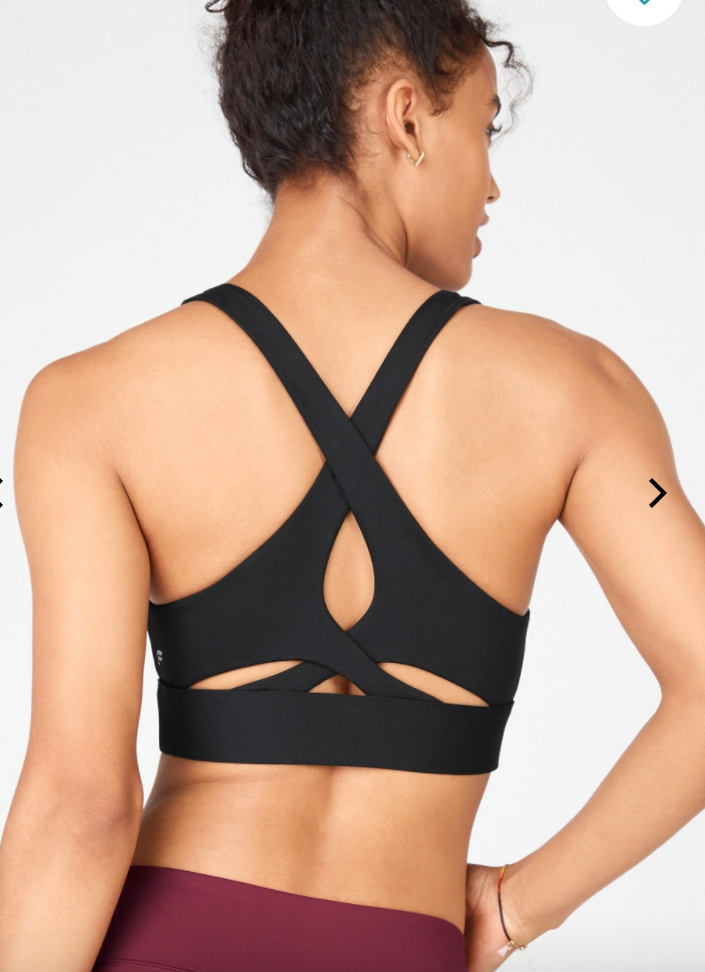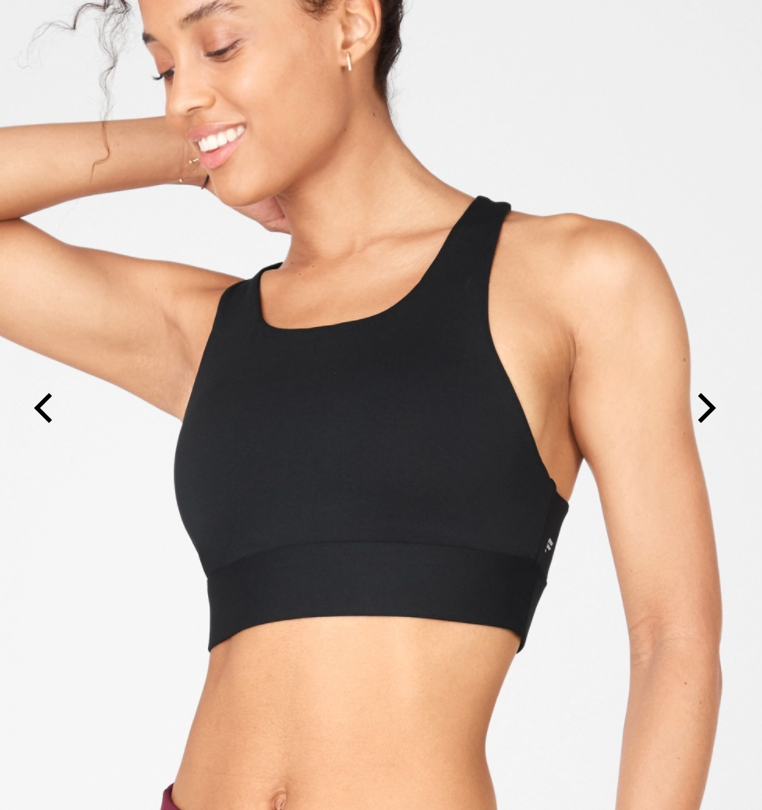 I loved the design of this sports bra and it matched with one of the other pants that I was looking into and it also is labeled as a medium impact sports bra.
I decided to get this in two different colors. From the pictures online this looked like a sports bra that would really support me while completing a workout.
This one is supportive but not as supportive as the bra above. You can tell that this is a medium impact VS high impact.
This bra is still very good compared to many of the ones I've tried. This can be used for all workouts besides high impact.
Overall I am still happy with this purchase.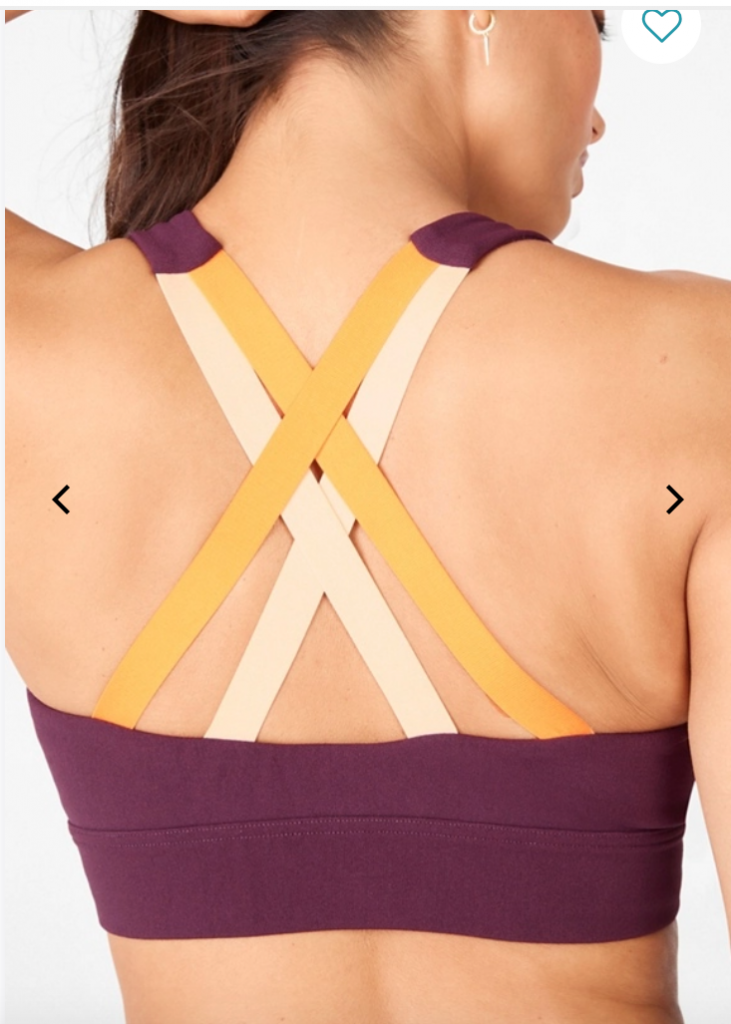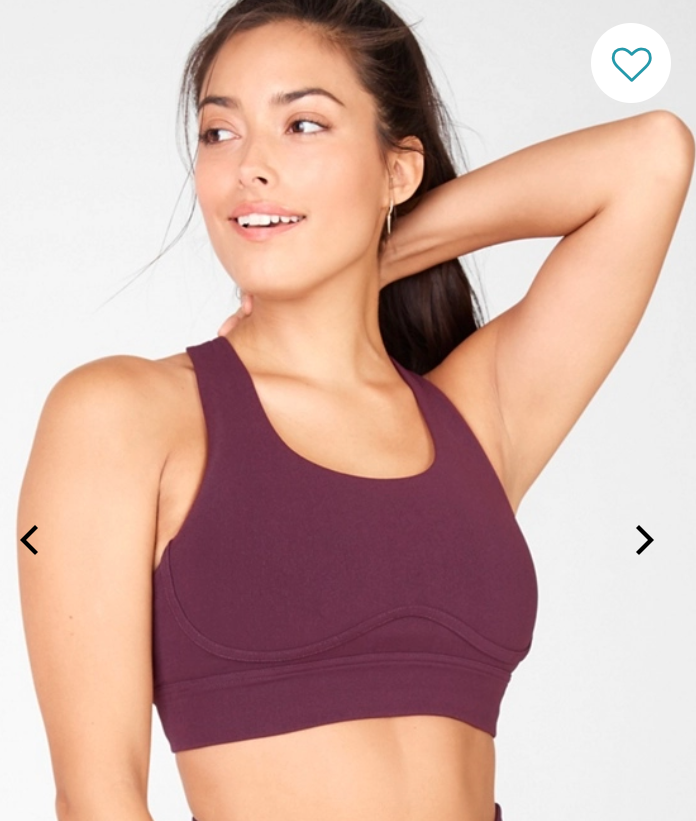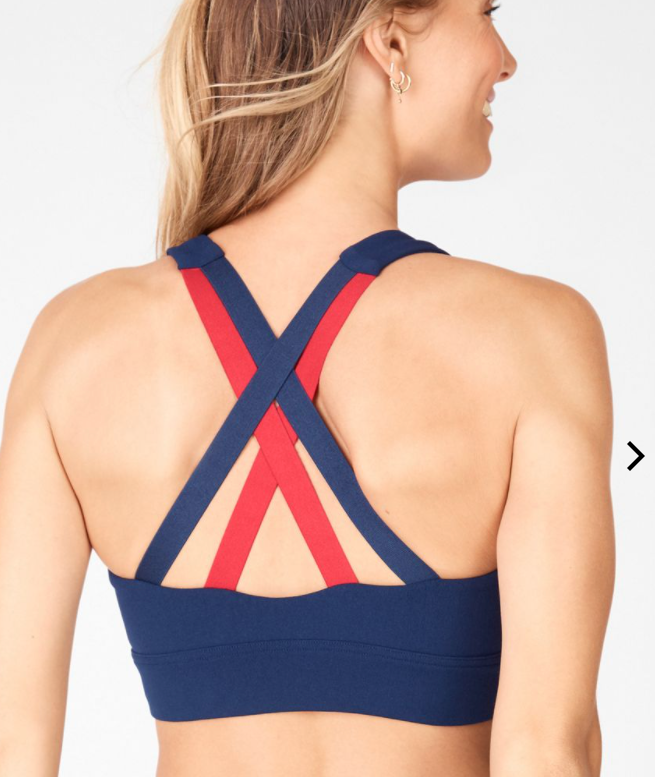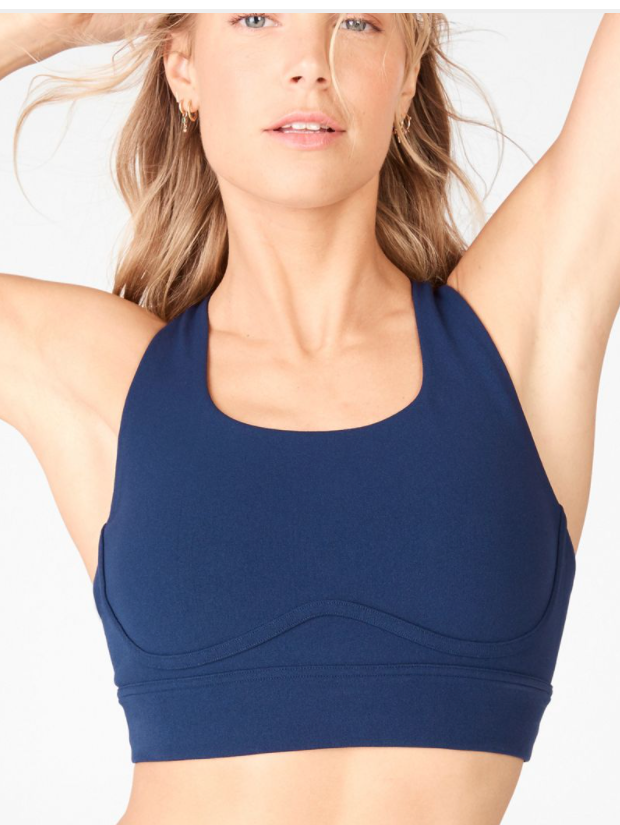 Trinity High-Waisted Pocket Legging – In Black
So with this pair of pants I decided to get a plain black one.
Usually I opted for all black with maybe one or two colors but this time I only got one pair of black pants.
This was not a disappointing purchase either.
The material is thinner for these pants but it still is a very flattering workout pant.
The fit is very comfortable and again these pants are great for any type of workout.
They did not ride down and very comfortable while working out.
With all of these pieces I have been very impressed so far, this fabletics workout haul continues to be a success.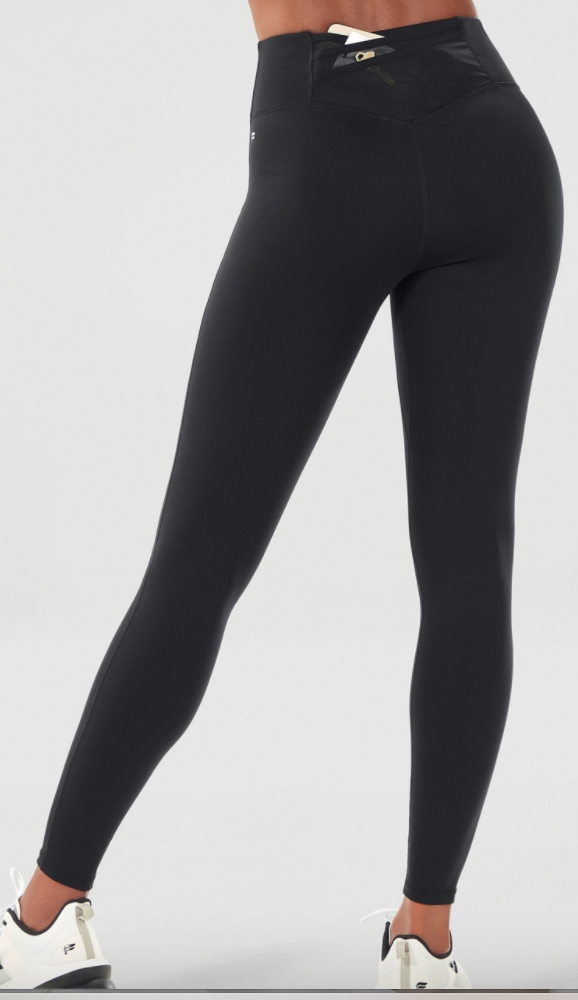 High-Waisted Motion365® Paneled Legging – Burgundy/Golden Hour
I really like the way this one looked online and saw videos where people were trying these one and I really liked the color & the fit.
These pants were also thinner that the first three that I tried. But that didnt take away from the quality of the pants.
I loved the color when I saw it and when I tried them on it felt very comfortable. These pants also held up very well when moving around in them.
I was able to move comfortably while not worrying if the pants would move to go down.
I really liked the way I was able to move in these pants & not have to worry about moving.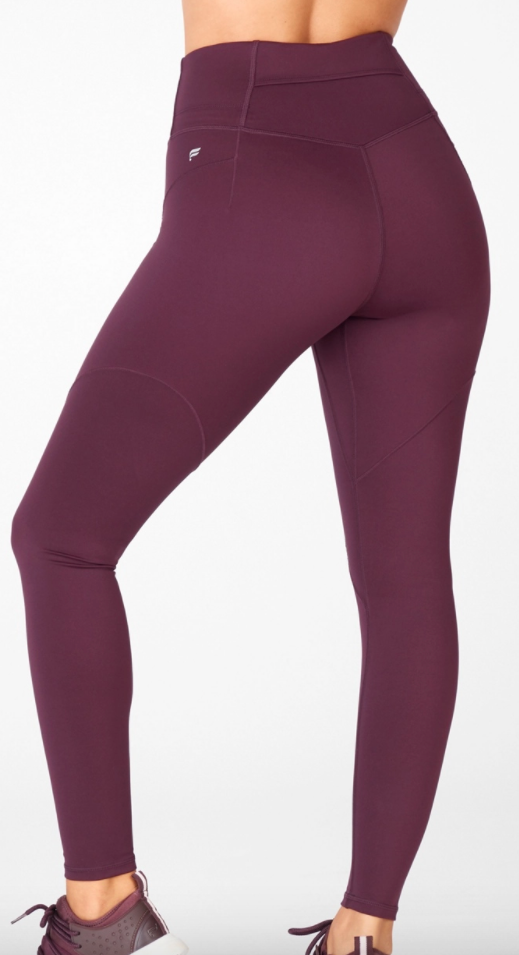 Final Thoughts
This was a great purchase for a great price. I was really happy with this Fabletics workout haul.
And was pleasantly surprised with the quality & how well these held up with each workout I did.
I was very happy with everything that I received and would happily purchase from Fabletics again.
They have very stylish yet practical workout clothing. I love this!
Have you all ever tried Fabletics? Did you like their workout gear? Were you able to purchase your own Fabletics workout haul on Black Friday?
Let me know in the comments below how you feel about Fabletics.