*This post contains an affiliate link, which means that if you decided to make a purchase through the link I will make a small commission at no cost to you!
I love using all types of masks for my skin, but DIY face masks are one of the best.
I have tried many masks over the years since my skin has become very acne prone.
A lot of them didn't help my skin at all and I had to figure out something that would help.
So I decided to start looking elsewhere.
I started searching the internet for masks that help acne prone skin and found so many.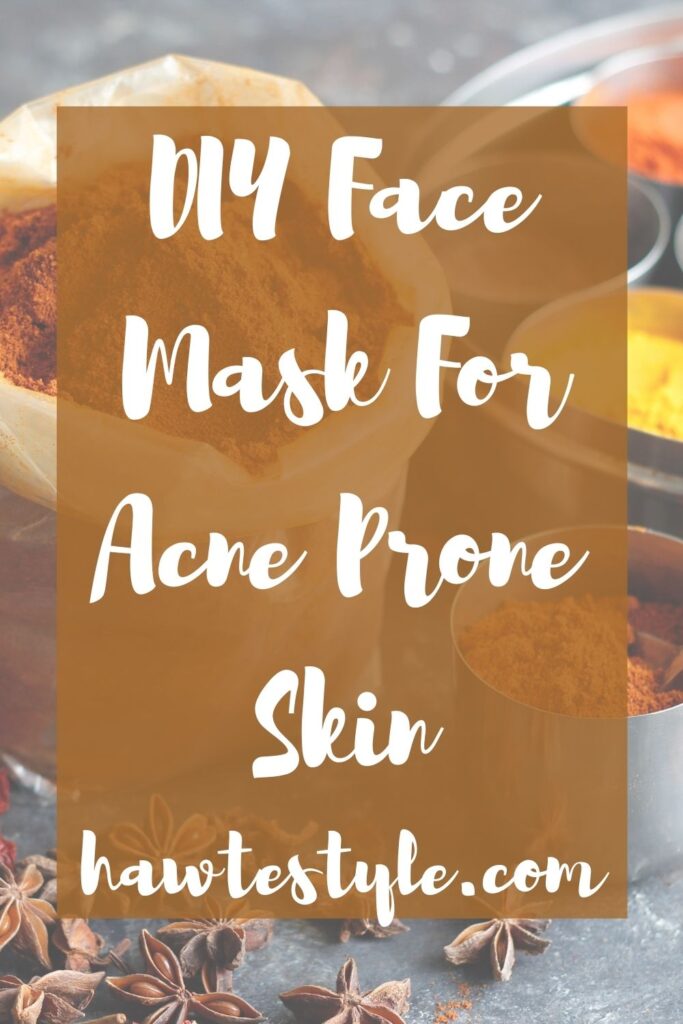 What Is A DIY Face Mask
A DIY face mask is a do it yourself face mask, which is usually something you can't buy in the store.
A lot of DIY face masks are made at home for different skin types. These masks use ingredients that help target your skin's concern.
I decided to search for acne prone face masks as this has been my biggest concern over the years.
I found a lot of masks that can be used and decided to start trying them out.
Here are some of the masks that I have used and have actually worked for me.
These are masks that I used and actually noticed a change in the brightness, texture or smoothness of my skin.
SUBSCRIBE
What is a turmeric mask? This was my question when it first popped up in the search engine.
Turmeric is a yellow colored spice that is used in Asian cuisine. This is a spic you can use internally or externally.
Turmeric is good for so many things.
It helps inflammation, improves brain function, lowers your risk for heart diseases, can possibly help prevent cancer, helps with arthritis, it can help delay aging amongst so many other things.
When it comes to skincare, turmeric is great for healing wounds, reducing dark spots from acne scarring or sun damage, helps fight eczema & psoriasis, helps prevent breakouts, helps with dark circles & gives your skin a natural glow.
It also helps remove dead skin cells for smooth skin.
*fun fact – Indian women put turmeric all over their bodies the night before their weddings to have a beautiful glowy the next day.
Turmeric mask ingredients:
1 part turmeric
2 parts chickpea flour
Add milk or yogurt
When adding the milk or yogurt add it slowly to obtain a consistency to your liking.
This mask should be done 1-2 times a week. Depending on your skin. Consistently doing this mask is what will help you see results.
This is a mask that I have talked about a few times on this blog already.
Click here for other clay mask posts.
The Indian healing clay mask was one that I found years after the turmeric mask.
I stumbled on a video talking about this mask and after doing some research I decided I had to try it.
This mask is great for acne prone skin. It's great for pulling all the dirt out of your skin.
It helps unblock the sebum glands which help reduce acne and disinfects pores which helps kill the bacteria that causes acne.
The Aztec mask helps dry out pimples, acne, whiteheads & blackheads.
When you apply this mask you feel it start to work as it dries, your skin starts to pulsate.
If you have sensitive skin you may want to be careful with this one or don't let it dry too much before removing it.
1 teaspoon of clay
Apple cider vinegar or water
Add in the vinegar or water slowly to obtain a thicker consistency, you want to make sure it's thick enough to apply but can easily spread across your face.
This mask should be done 1 time a week. For best results use this mask consistently.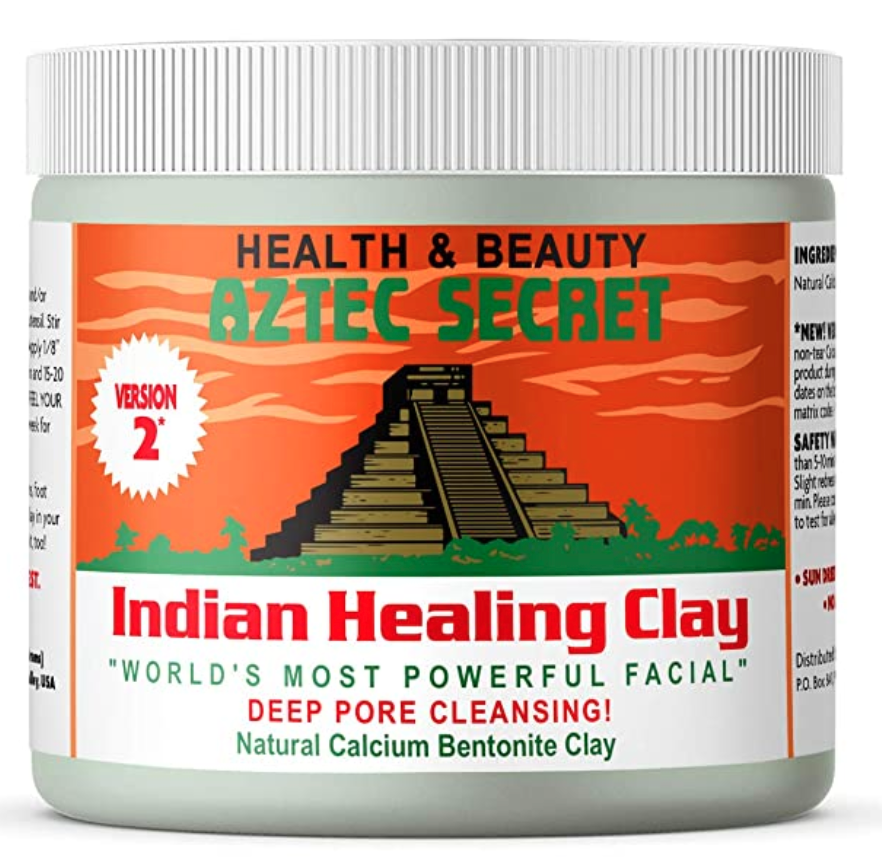 Related Posts:
Top 3 Clay Masks For All Skin Types
Top 5 Masks For Acne Prone Skin
How To Get Rid Of Acne As An Adult
Aloe Vera Mask
An Aloe vera mask is great if your skin is irritated or inflamed.
It also helps collagen production, reduces inflammation, hydrates & tightens the skin, fights bacteria, helps soothe the skin, and is a great treatment for acne, sunburns eczema & acne scarring.
Making an aloe vera mask is so simple and easy to use.
You can either add ingredients to it or use it by itself.
I like using it by itself, because the acne that I do get irritates my skin and this helps to soothe my skin.
You can buy the aloe vera leaf at your local grocery or market. Cut it and remove the gel from inside and just apply to the skin.
This mask can be used 1-2 times a week.
Papaya Face Mask
Papaya is a great mask for brightening the skin. This is great if you have dark spots or acne scarring.
Papaya has so many vitamins such as A, C, E & K which has many health benefits.
Papaya has extracts that help to exfoliate and clean the skin, it helps prevent acne, unclog pores, remove dead skin cells & gives your skin a dewy glow.
This is extremely easy to use for all the benefits it provides for your skin.
When the papaya is ripe you can mash it or you can put it in a blender and make it smooth. After you can apply to the skin and leave on.
This can be used 1-2 times a week.
SIGN UP TODAY FOR YOUR FREE SKINCARE SCHEDULE
This is a mask that I stayed away from for a little while, because I didn't want to apply something sticky to my face.
The great thing about honey is that you can use it as a mask or a cleanser.
Honey has antibacterial, antiseptic & antioxidants properties. It also fights acne.
When purchasing honey you want to make sure it's a great quality honey.
You can apply this to your face and rub it in for about 30 seconds, then wash it out if you want to use it as a cleanser.
But if you want to use this as a mask apply it and leave it on, beware the honey will leak down your face, the natural heat from your face will make it melt even more.
This can be done as many times as you like, because honey is so gentle.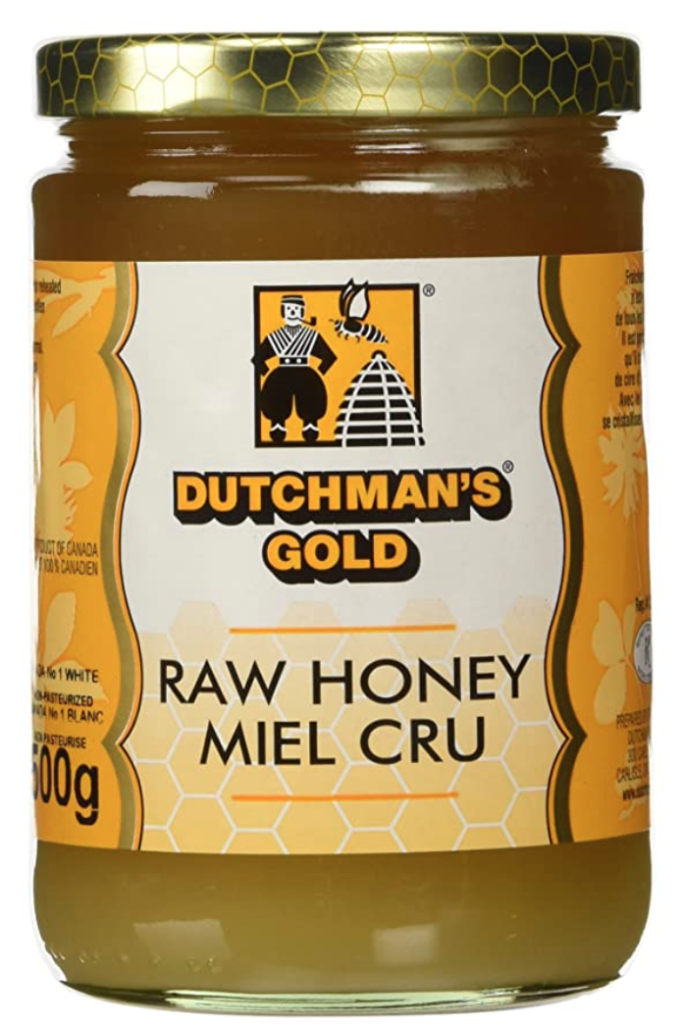 Final Thoughts
All of these masks are amazing for your skin and help with many different things.
But as with any product that you use on your skin consistency is what will really help you see results.
I love using all of these masks at different times based on what my skin is lacking.
Let me know in the comments below what DIY masks you love? Or if you've tried any of these? If so, did you like it?