*This post contains an affiliate link, which means that if you decided to make a purchase through the link I will make a small commission at no cost to you!
I love trying out new products its always been a thrill for me, and these are some of the best drug store beauty products that I have tried.
I started off looking through and testing out products from my local drugstore and I always had a love for them.
Over the years I've found some products that work really well for me and I've continued to purchase them.
Here are some of the haircare, skincare makeup & bodycare products that I love.
SUBSCRIBE
I love using regular oils and warming it myself to make my DIY hot oils but this V05 hot oil treatment is amazing.
I bought this product many times, when my hair was extremely color treated and damaged, and it helped bring my hair back to life.
It smells amazing and is super easy to use.
Just warm in a hot water and wet hair & apply hot oil all over, pay extra attention to the scalp and then leave it for 30 minutes. I usually leave it for longer, but you don't have to.
Make sure the oil is NOT too hot to burn your scalp, this is NOT what you want.
You can read more about my DIY hot oil treatments here.
This is by far my favorite heat protectant.
The crazy thing about this is when I first bought it and used it I hated it. I didn't buy it again for a really long time and then I kept seeing people talk about how great it was.
I wanted to give it another try because maybe I missed something and it's really not that expensive compared to others out there.
So, I bought it and tried it again and I loved it. Turns out I used way too much the first time and it left my hair super greasy feeling.
When I used it again, I used enough to coat my hair but not an excessive amount.
With continued use I noticed a lot less damage to my hair.
This set took my hair from super damaged to fuller and stronger strands.
I've spoken about this product many times, and the amazing effects that it had on my hair and why I love using it.
You can read more about this set here.
I love using this set when I want to add a little extra to my waves/curls. This brings my curls to life and smells amazing.
Now my hair isn't super curly it more wavy with a hint of curls.

But I do love the way this makes my hair look. To read more about this set click here.
My number one favorite mousse. I have purchased this mousse many times and will continue to purchase it.
It is amazing for enhancing wavy/curly hair and giving it great hold without that crunchy feeling.
I have tried many different brands of mousse and always come back to this one. And the price is pretty great too. Click here to read more about this product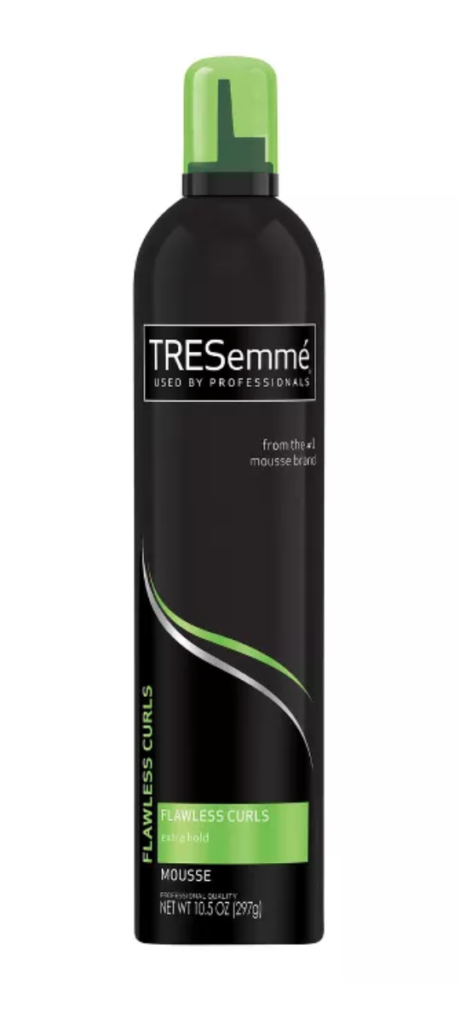 This is an great deep conditioner that you can use while your showering to help obtain smooth silky hair.
Aussie 3-Minute Miracle is quick, cheap and makes your hair look amazing.
There have been many times after I use this that I don't really have to do much to my hair to style it.
This deep conditioner makes your hair super manageable while also detangling it.
Click here to read more about this product.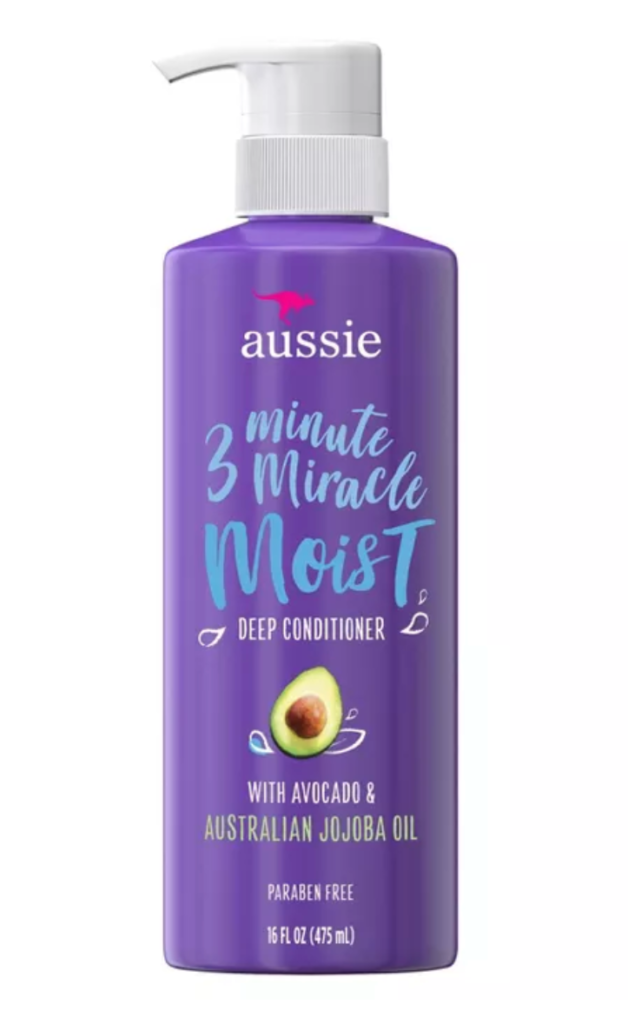 What can I say I love Aussie's moist line. This set helps bring moisture to your hair leaving it smooth and silky.
When you finish using this your hair is ready for any style.
My hair is manageable, smooth silky and doesn't get tangled quickly after using this and I have really long hair.
For more on this set click here.
This was actually a newer product that I found in CVS and decided that I had to try it.
I love clay masks for my skin so I thought, why not try clay for my hair.
Now this set is not like a clay mask, there is clay formulated in to the product to help give you a cleaner wash.
This set can help wash away the buildup that you can accumulate on your scalp from using products on your hair.
This shampoo & conditioner is worth every penny. Not only does it leave my hair feeling really clean, it leaves it shiny and smooth.
It also smells amazing and the scent lasts for days. Click here to read more about this product.
Dove Body Exfoliating Body Polish
I decided to try this product because I love skin exfoliators and the dove brand is one of my favorites.
The first one I tried was the macadamia and rice milk and the second one I tried was the lavender and coconut milk.
They both were amazing! The scrub was not too rough like some can be, and it comes in a nice creamy formula which takes away from it being a harsh exfoliant.
It leaves your skin so smooth and soft and prepares your body for the next product.
When I use my moisturizer after this it seeps in extremely well and my skin is left feeling amazingly soft and smooth.
I haven't colored my hair in a while because I am trying to give it a break from all the damage that I have done to it but this hair color is great for a box dye.
It comes out very close to the color on the box and has a great conditioner for after your color your hair that leaves your hair so smooth and silky.
This is not the case with a lot of box colors. I have tried a lot and my hair has felt like straw afterwards.
And the price is extremely reasonable.
This is one of my favorite box hair colors. The color deposits very well to your hair giving you more of the color on the box that whatever color it feels like becoming.
I have used this dye many times and love the way that it colored my hair.
It also comes with an oil that you add to the color, which helps prevent some of the damage to your hair.
And a huge tube of conditioner for treating your hair after coloring.
This one is a bit more pricy that the Revlon but it's worth it.
The charcoal deep pore cleanser feels cool when your applying it to your skin, which makes it feel like it's working.
I usually have a hard time finding a cleanser that will deep clean without completely drying out my skin.
And since I have oily skin, I need something that will really get rid of all the oil from the day.
This face wash has helped me with that. And it has helped my acne so much. I noticed a difference after a couple of weeks.
I wanted to try this product because I previously bought the Biore charcoal cleanser and loved the way that worked for my skin.
This mask comes in 4 packs in a box and you use one at a time.
I didn't know what to expect when I used this mask, but I was pleasantly surprised to see that as soon as I applied this mask to my face it started to warm.
The sensation only lasted for a little while, but I loved the way it felt, after that I was addicted.
I used it a few times and had to buy more as it only came with 4, after using about 2 boxes I noticed a change in my skin.
It was cleaner, clearer and had way less acne than I had in a while.
Every time I can get my hands on this product, I purchase it. Sometimes it's hard to find in the drugstore so I get it from amazon.
On the few occasions that I do decide to wear makeup I like to use products that will help my skin not become as oily.
Having acne prone skin means you have to be careful with what you use because it can break you out or clog your pores.
Everyone was raving about a skin primer from Benefits cosmetics called POREfessional. I received a sample and loved it but refused to pay $30 for a full size one.
So, I decided to look for a dupe and that's when I found this product. And I was amazed at how much cheaper it is, but how great it works.
The Maybelline Baby Skin costs anywhere from $6-$10 depending on the drug store.
This product not only erases your pores it smooths out your skin to make your make application effortless.
When I use this before foundation my skin looks so smooth which is great because my skin is textured because of all my acne.
And this helps your makeup last all day without any need to reapply. It also keeps the oils at bay for flawless looking skin.
I have tried so many foundations and CC creams that I can't even remember all of them.
And none have worked as well as Loreals true match on my skin.
It matches my complexion perfectly (which believe me is difficult to do).
I have gone to Sephora many times to try to find a foundation that matches my skin tone and doesn't change color during the day and haven't been lucky enough to find one yet.
The reason I love this foundation besides the fact that it matches my skin tone it because it's super lightweight. Which again is great for acne prone skin.
The coverage is medium but can be built up to full coverage with just a few applications, while still looking natural.
This is very important to me or anyone that has scaring and would like to cover it up.
This was the first mascara that I ever bought. I decided to try it because I loved the bright orange container and I would see so many commercials about Covergirl products.
So, I purchased it and really like it when I did but I didn't know much about mascaras at the time, so I didn't think anything of it.
It was after when I started trying others out that I realized how well the Covergirl mascara coated my eyelashes and how full and luminous it looked because of this mascara.
I had an Ipsy subscription where it allowed me to try sample sizes of different products and mascara was one I received frequently. None of those products compared to the Covergirl Lash Blast Volume Mascara.
I loved how full and thick my lashes looked with just one application.
Final Thoughts
These are some of the best drug store beauty products that I have repurchased time and time again because I love the way that they work.
I have very particular skin and not everything works for me but these are I few that I have found and will never give up.
What are some of your favorite drugstore products?
I would love to test them out and see how they work on my skin. I am always looking for new products that work for my skin.