*This post contains an affiliate link, which means that if you decided to make a purchase through the link I will make a small commission at no cost to you!
Haircare is a priority that I haven't been able to indulge in lately so I decided to have a haircare haul for damaged colored hair.
My hair is damaged from years of coloring and bleaching so any of the products I purchase have to target damaged hair.
I've also been noticing a lot more hair fall than I am used to and this could be a lack of caring for my hair or just the stress of everything going on in the world today.
So I decided to purchase some products to show my hair some love. ]
PIN THIS FOR LATER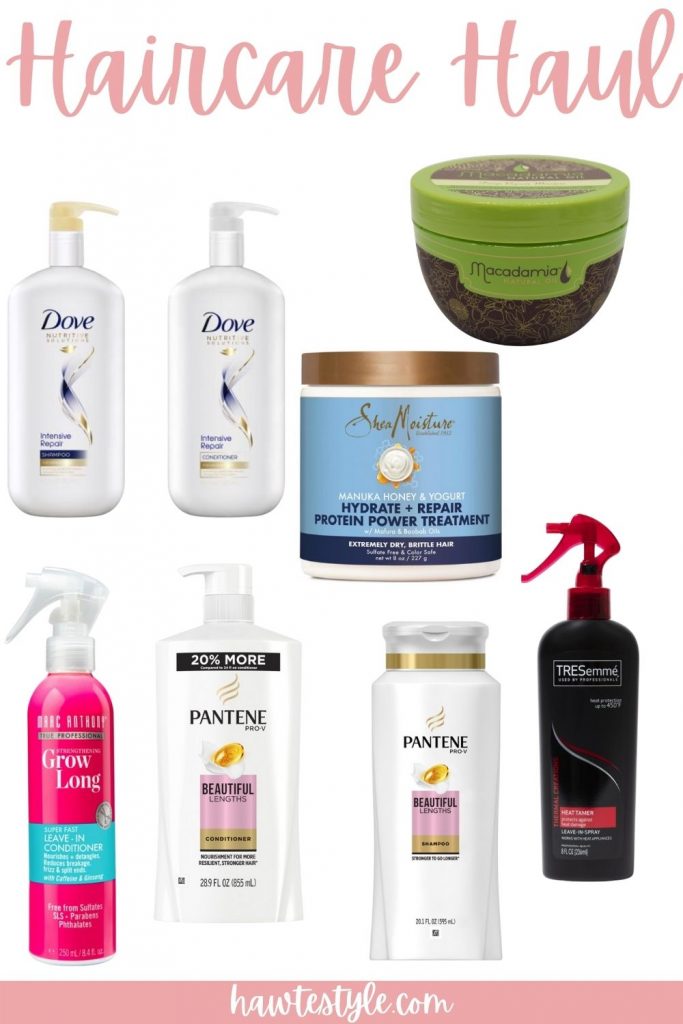 This shampoos & Conditioner claims to help visibly repair damaged hair – leaving it feeling healthy and strong.
And this set definitely lives up to it's claims and has for a long time for me.
This is a favorite of mine for many years. I usually use this for a while then change up my shampoo but then always come back to this one.
This Dove set is one of my favorites because I feel like it really restores the condition of my hair. And helps strengthen it.
I usually always notice a change when I use this shampoo, I'm hoping it will do that again for me.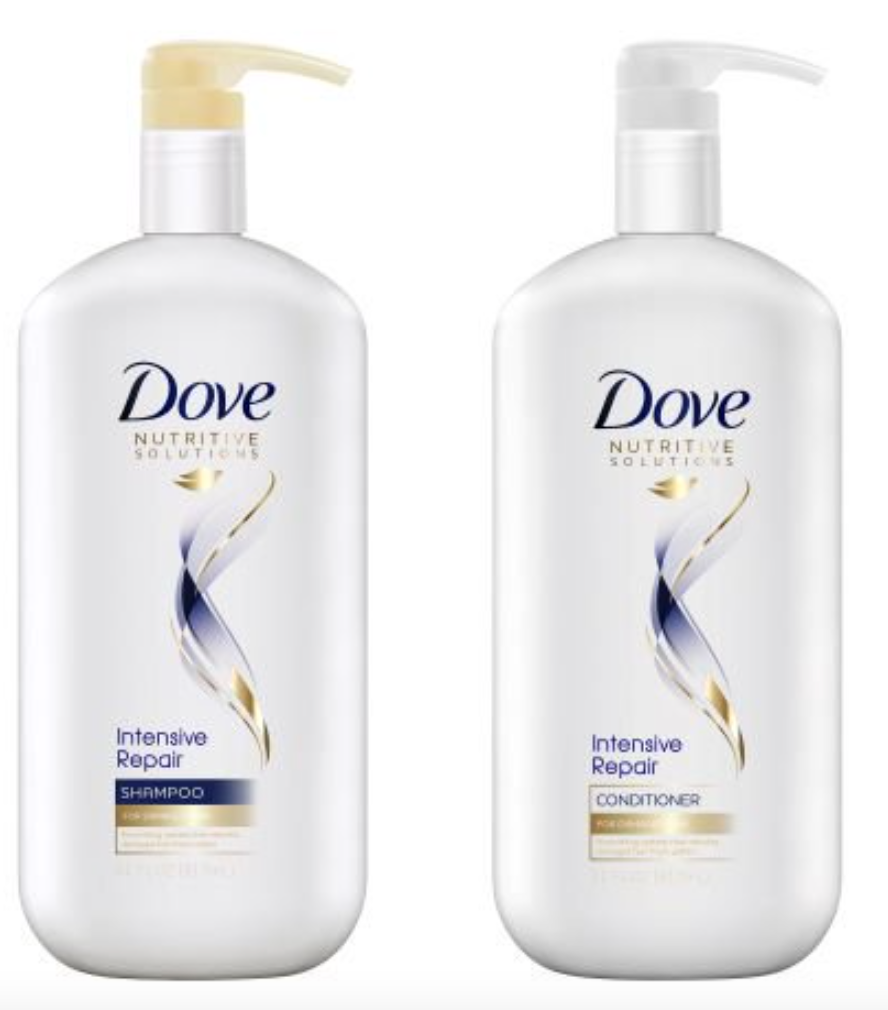 SUBSCRIBE TODAY
Pantene Beautiful Lengths For Strong Hair Shampoo & Conditioner
This is an amazing set because not only does it help your hair it works with an amazing foundation to help donate hair to cancer patients.
The beautiful lengths set is used to help women grow their hair so they can donate to cancer patients
The way that the set works is that it helps strengthen hair against breakage, while antioxidants help prevent protein loss.
This helps your hair not to break as much so you can grow it longer. I love this shampoo and conditioner set because it really does help to grow your hair stronger.
Unfortunately I haven't been able to donate my hair because I colored & bleached my hair.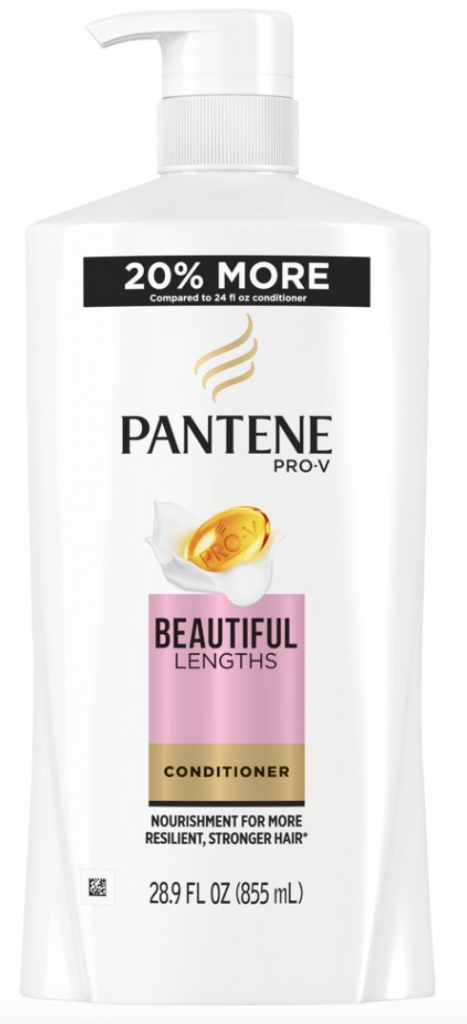 This masque is made with many different oils in order to nourish the hair, & improve elasticity. It also claims to help reconstruct the hair. This masque is for dry damaged hair.
This has also been a favorite of mine for a long time, but this masque is on the pricier side.
This masque definitely helps to smooth the hair which leaves it soft and silky and almost free of tangles.
I love how smooth my hair feels after and how well it stays when I style it. And it smells amazing!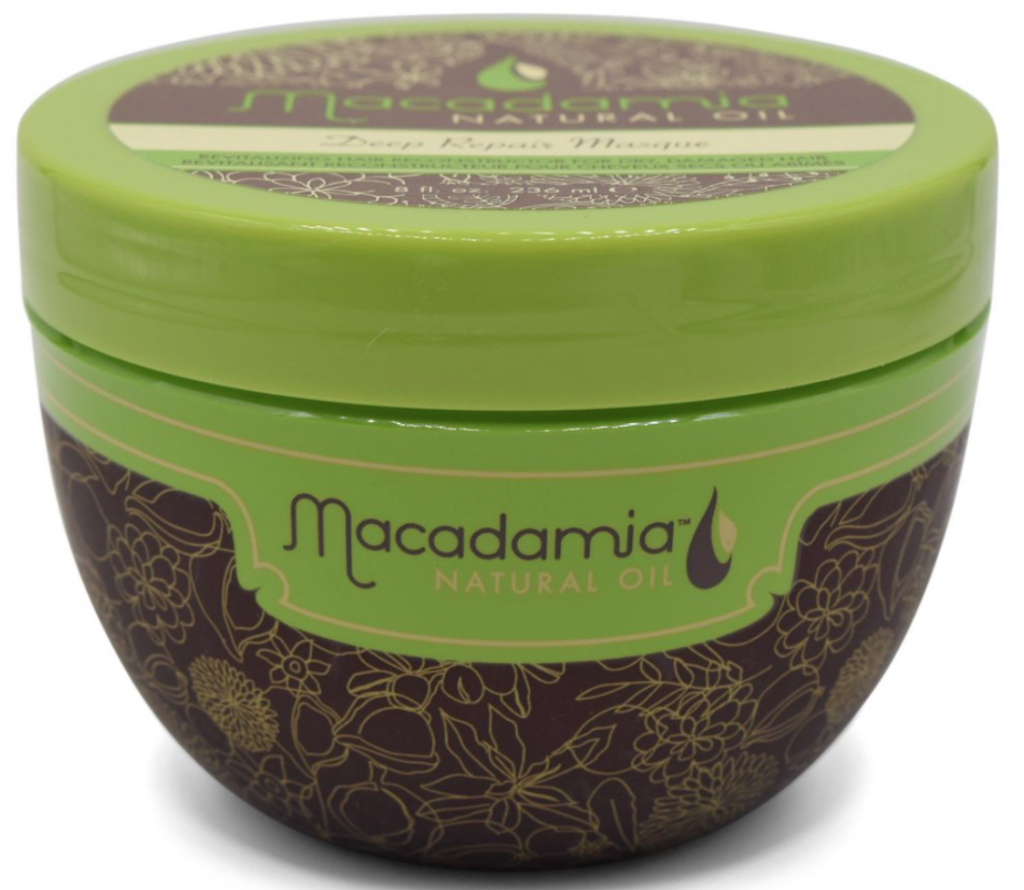 This mask claims to strengthen over processed abused hair by using proteins & butters in a nutrient-rich strengthening cream which reduce breakage up to 76%.
I bought this mask originally when my hair was in really bad condition from way too much bleaching & coloring and it really helped to restore my hair.
So I decided to purchase this again as my hair is really in need of some TLC.
The thing I love about this treatment is that it does not leave your hair rough when your done.
Usually with protein treatments your hair is left feeling very stiff and you have to be very careful with it. But not so with this treatment, your hair feels soft, smooth & silky when you wash it out.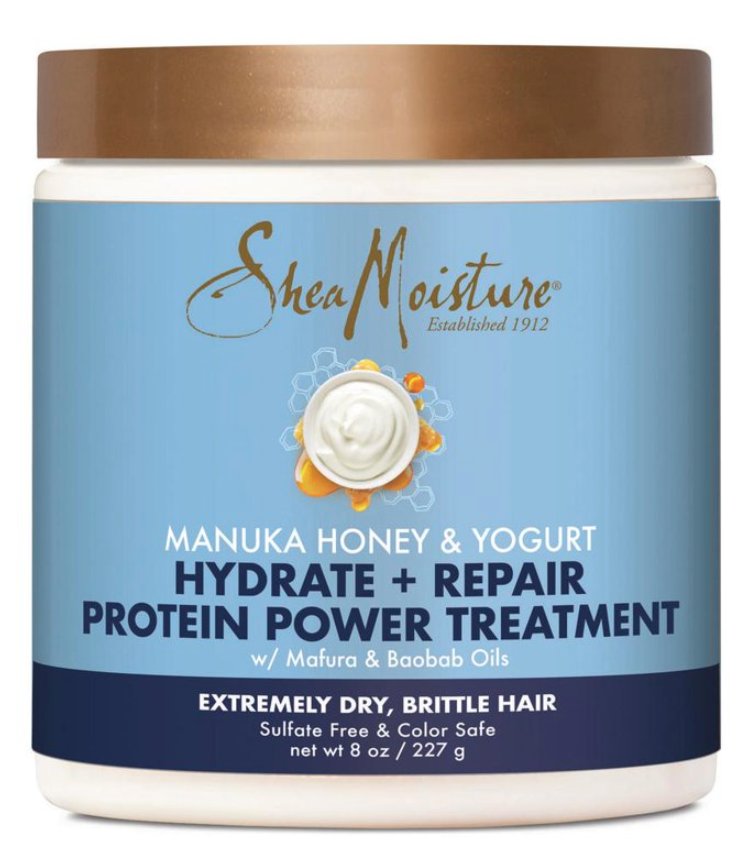 Related Posts:
How To Repair Color Treated Damaged Hair
Top 5 Shampoos & Conditioners For Damaged Hair
Best Deep Conditioners For Color Treated/Damaged Hair
DIY Hot Oil Treatment For Healthier Hair
This leave in treatment is made with caffeine, ginseng & vitamin E to restore strength while promoting healthy hair growth.
This is a light-weigth formula that hydrates dry, brittle hair. This leaves in combats breakage & split ends for healthier hair growth. It also helps detangle hair.
This leave in does everything it promises while leaving your hair smooth. Sometimes I don't even have to style my hair after using this because it's so smooth, soft & silky.
And when I do style my hair when using it my hairstyle lasts for way longer than it usually would.
I love this product and have purchased it many times and I will continue to do so.

This is the last product I purchased in this haircare haul for damaged hair. Lol if you couldn't tell it was for damaged colored hair almost every product says it's for damaged hair.
Usually I try not to use heat on my hair, especially when I am trying to grow it or strengthen it, but if i do have to use it I really like using a heat protectant.
This is one that I have been using for years, not only does it protect your hair from heat it also helps to leave your hair shiny and silky smooth.
My hair doesn't get as damaged when I use this heat protectant before flat ironing or blow drying. And again it smells amazing!

Final Thoughts
When my hair started breaking and falling way more than usual I decided that I needed to go to my tried and true products.
And that's why I decided to do a haircare haul for damaged colored hair, if you're struggling with some of these issues and looking for a change try out some of these products they just might help you.
Let me know in the comments below if you've tried any of these products or if not what do you use when your hair is damaged?