*This post contains an affiliate link, which means that if you decided to make a purchase through the link I will make a small commission at no cost to you!
My Winter skincare routine is changing this year as I have found some new products that I really like. 
Usually I stick to the same products when I find good ones that work. Because it's so hard to find products that actually work for my skin and help my acne.
These products have helped to make my skin better especially since having to wear a mask more consistently and for longer periods of time.
Some of the products are my holy grail products that I have been buying and using for some time. 
Pin This For Later: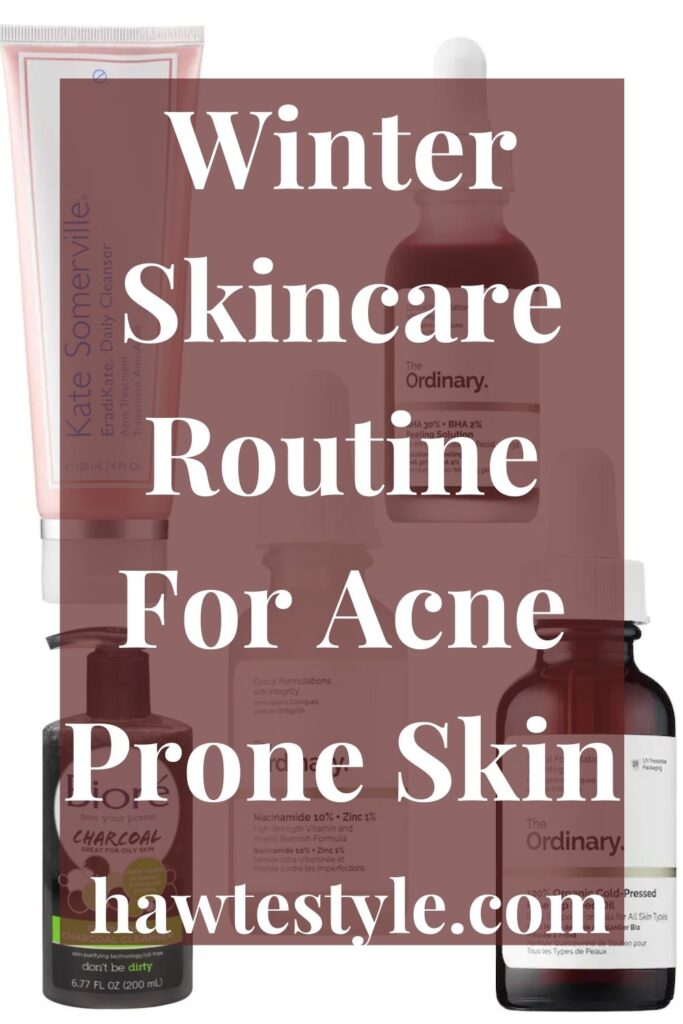 Winter Skincare Routine For Acne
Usually I keep my Winter skincare routine very simple because simple seems to work best for my skin. 
And another reason I keep it simple is because I can get really lazy when it's cold outside and not want to do much.
But this year I've decided to spice up my Winter skincare routine. I've added some products that I really like and seem to be working well with my skin. 
I have also changed my routine to only doing this in the night time. Winter tends to dry my skin out a little and cleansing once a day works better for me.
So here are some of the products I use and in the order that I use them.
Cleanser
The cleanser that I really like using that is not striping  is EradiKate Daily Cleanser Acne Treatment By Kate Somerville.
This is a great cleanser that is made with sulfur which is an amazing ingredient for acne prone skin.
One of the things that I really love about this cleanser is that it really deep cleans your skin without completely drying it out.
This cleanser leaves your skin feeling clean without the tightness that comes with some cleansers that strip your skin.
Click here to see my full review on this product.
I also really like the Biore deep charcoal cleanser. This is usually a go to for me. It's reasonably priced and is great for acne prone skin.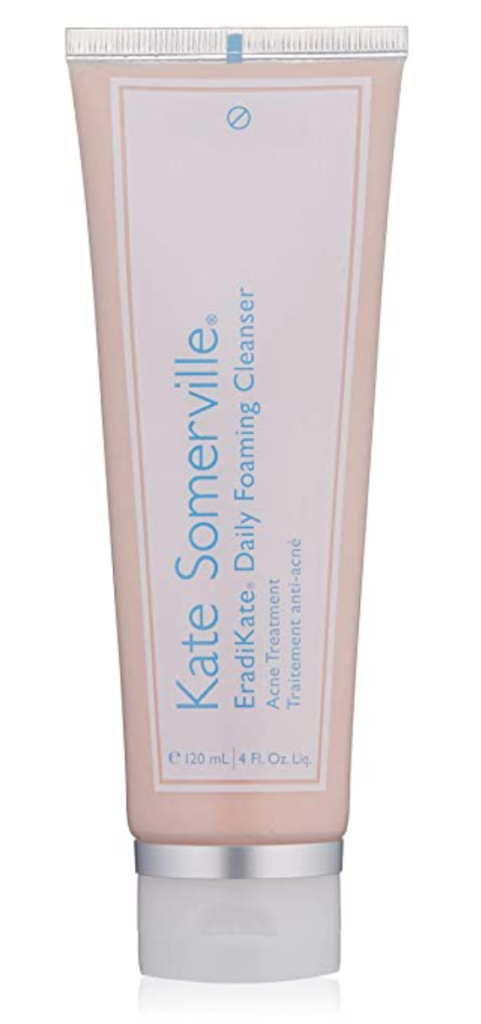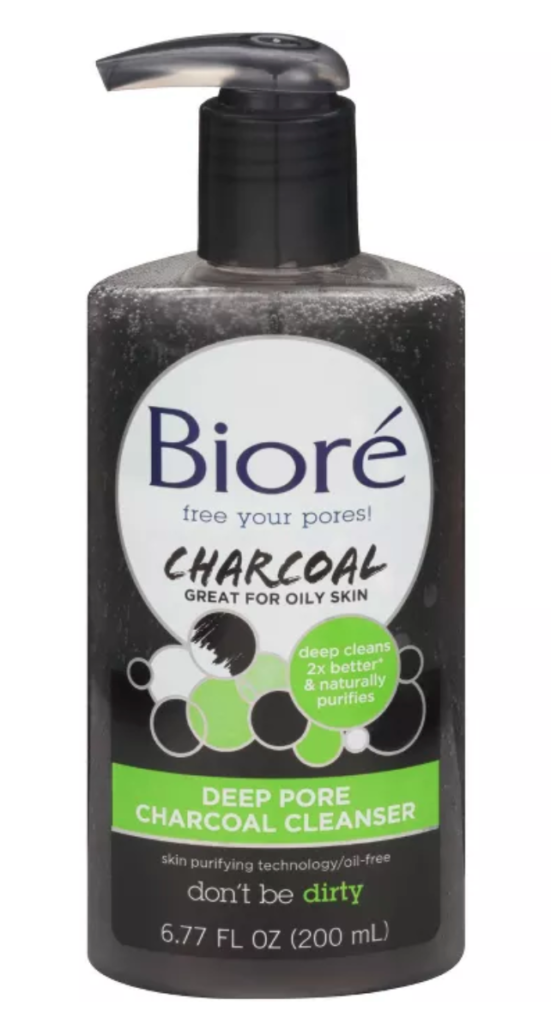 This was a new product that I decided to try because I heard so many good reviews about this.
Everyone was saying how great this Niacinamide + Zinc are amazing for acne prone skin.
I decided I wanted to add this to my Winter skincare routine for acne, because hey this product is great for acne, so why not?
And it's a really cheap product at $10.60 for 2 ounces of product.
So I thought why not give the niacinamide a try, it doesn't cost too much and it has great reviews. 
I was not disappointed but very pleasantly surprised. This product started working almost immediately.
By two weeks all of my active acne that I got from wearing a mask was gone. It was amazing!
Click here to read my full review on this product.

Related Posts:
The Ordinary Niacinamide 10% + Zinc 1%
DIY Face Masks For Acne Prone Skin
Fall Morning & Nighttime Skincare Routine
This oil has been a favorite of mines for a while. I have been using RoseHip seed oil for years now. 
This is actually one of the products that has been in all of my skincare routines because it works so well with my skin.
It moisturizes without making my skin oil and it really penetrates my skin to help hydrate it.
This product is also great for people with acne prone skin, it helps fade acne scarring. 

This was a product that I bought in the late summer and really wanted to use right away because of all the great reviews, unfortunately I was unable to.
Around the time I purchased this my skin started breaking out really badly and the acne was very red and painful.
I saw some reviews that said this product should not be used when you have active acne because it can damage your skin.
I wasn't sure how true this was but I didn't want to take the chance. Especially because this product is made with acids.
So when I finally bought the niacinamide and started using it and it worked, I was finally able to start using the peeling solution. 
Right after use I noticed that my skin was glowy and looked smoother. Since I started having adult acne, I have had a lot of issues with hyperpigmentation and texture.
This product helps with both of those things over time, but I did notice after 2 uses my skin started looking smoother and brighter.

Final Thoughts
This is my really simple winter skincare routine for acne prone skin, in the winter I keep it really simple and it's worked really well for me.
Also my skin doesn't get as oily in the winter so I don't have to deal with as much acne and can keep it really simple.
What does your skincare look like in the winter? Do you have to use more products or less? What's your skin type?
Let me know in the comments below what you use for your winter skincare routine.