*This post contains an affiliate link, which means that if you decided to make a purchase through the link I will make a small commission at no cost to you!
The Tresemme Damage Protect Shampoo and Conditioner is a set that I decided to pick up one day when I was looking for a shampoo & conditioner.
I needed some and I also needed something that would help my hair. It was really starting to look damaged and I needed something to help it.
So I saw this set and decided to give it a try and see if it would really help my hair.
Especially because I've used Tresemme products before and they worked just fine on my hair.
PIN THIS FOR LATER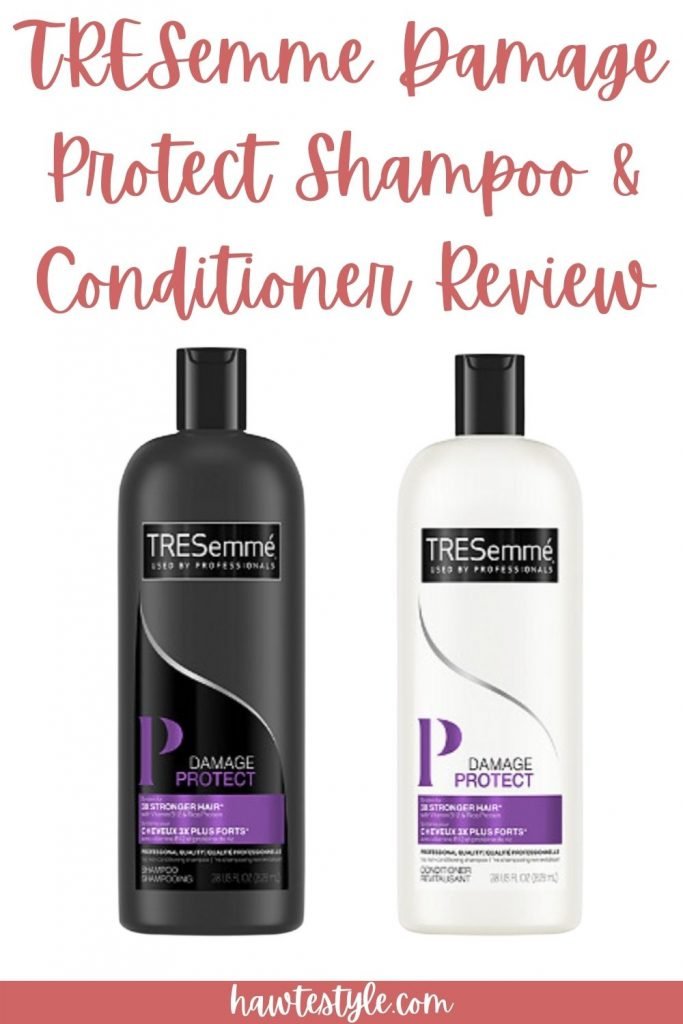 This is a set that claims to strengthen hair while shielding it from visible signs of damage like frizz, flyaways, split ends, dryness & dullness.
The formula is also infused with vitamin B12 to promote healthy hair growth.
And rice protein to improve strength, shine & flexibility.
It also claims to make your hair 3x stronger while preventing future damage and reduce signs of damage that your hair is already showing.
Sounds great right?
SUBSCRIBE TODAY
First Impressions Of The Tresemme Damage Protect System
So I started using this shampoo shortly after I purchased it and I used it for about a month.
I also used it once a week, because this is how often I usually wash my hair.
At first I thought it was ok, I didn't really have many thoughts about it because it was only a few uses and I needed to see how it worked in the long term.
So I continued to use it for about a month and didn't really see anything different.
But I continued to use it to see if over time that would make a difference.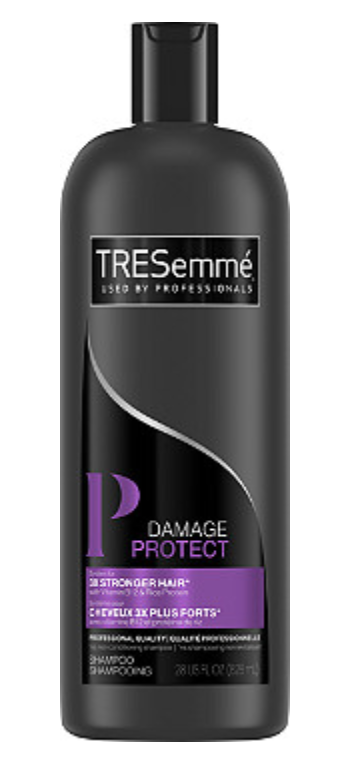 Related Posts:
DIY Hot Oil Treatment For Healthier Hair
How To Grow Your Hair Longer & Healthier
Did The Tresemme Damage Protect System Work?
The short answer no.
This didn't work at all and I actually would have preferred not to purchase it at all.
Instead of helping my hair in anyway, I think this made my hair drier and look more damaged than my hair started out.
This really disappointed me, especially since it promised so much.
I at least thought it would give me the illusion of healthier hair, but it didn't do that at all.
This product may not have even worked for anyone as it seems to be discontinued now.
I can't find it selling on any website.
Usually I really like Tresemme products but this product was a complete miss.
It was so damaging to my hair that I didn't finish using the bottles that I had.
With each wash I noticed that my hair was drier than before.
I had to start using coconut oil after every shampoo & conditioner.
SUBSCRIBE TODAY FOR YOUR HAIRCARE SCHEDULE
Final Thoughts
I really would have preferred to go with a shampoo & conditioner set that I knew about instead of this one.
Tresemme Damage Protect Shampoo & Conditioner was not worth the money in fact I think it messed up my hair more that helped it.
This is my opinion and what I noticed happened to my hair when I used this product, your opinion or experience could be totally different.
Let me know in the comments below if you've tried this product before and if you have, what are your thoughts?
Also what products do you use if you have damaged hair? I would love to try some products that will help my hair.