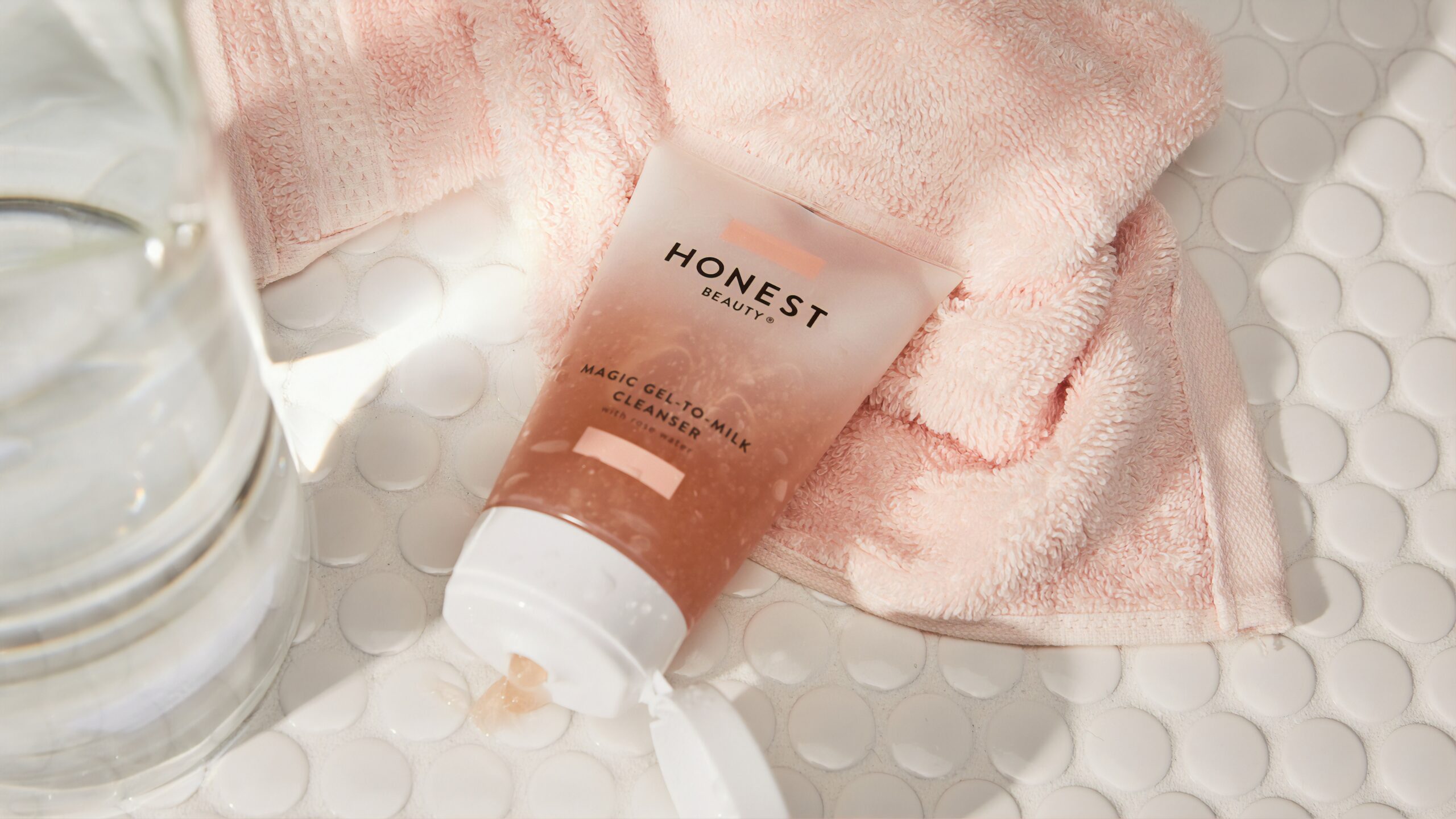 /
Daily Foaming Cleanser By Kate Somerville Eradikate
*This post contains an affiliate link, which means that if you decided to make a purchase through the link I will make a small commission at no cost to you!
This product is a part of the Kate Somerville's acne line. Which claims to help treat acne, clean out pores, draw out impurities and help to clear up breakouts.
This product has sulfur, which is one of the main ingredients that helps with acne.
After reading this and I wanted to try the product. I needed more information before I went out and purchased it.
Research
This cleanser cost $38 for the full size of 4 oz/120mL. This is not the cheapest cleanser, but it was worth a try.
So I started to read some reviews. I also watched videos on YouTube about the Kate Somerville Eradikate Daily Foaming Cleanser.
After researching this product all the information I found made me want to try it even more.
Related Post: Facial At Home – Step By Step Guide
SUBSCRIBE TODAY
My Skin
I have combination skin that is acne prone. It's hard to find products that work for my skin or that help with my acne.
I have tried many things but not a lot has worked. The great reviews made me want to try this product.
Also my skin had been breaking out really bad at the time and needed something that would help me.
I went to Sephora and looked at most of the products in the Kate Somerville line. I had to decide which ones I wanted to try.
Finally I decided to get the kit with four acne fighting products.
The Kit
I wasn't sure about all the products because I hadn't researched them. I was just interested in the cleanser.
Buying the kit helped me get four products for cheaper than the cleanser alone, this was a good deal. The kit allowed trying out the line without paying full price for all the items.
Upon buying the kit I realized that 3 of the products were the smaller size and 1 was regular size. Which I had no complaints about.
Costs
The kit cost $55.00 and that say at Sephora they had a sale where all products were 10% off. I got the whole kit for about $50.00.
The kit came with a Eradikate daily foaming cleanser, Eradikate salicylic acid acne treatment, oil free moisturizer, and a regular size acne treatment.
So I decided to first try the cleanser and see how I felt about that. Then maybe incorporate the rest of the products into my regimen.
Related Post: Top 3 Clay Masks For All Skin Types
The Product:
The daily foaming cleanser acne treatment had a very creamy consistency. I usually don't like because I feel like it doesn't clean the skin as well, but I went on.
I needed to try it at this point. While cleansing my skin I noticed there was a slight smell of sulfur, which didn't bother me at all.
If your sensitive to scent it may bother you, check before you buy.
How It Felt
It felt good on my skin while I was rubbing it and after I washed it off.
My skin felt extremely clean but not dry or tight at all.
I know some cleansers promise a squeaky clean feeling, this felt squeaky clean without the dryness.
This was great to me because I hate when my skin feels dry or tight. Like I have to rush to apply moisturizer or my skin will crack.
From the first use I really like the way my skin felt and how the cleanser felt on my skin. Now I had to put it to the real test and see what the long-term effects would be like.
SUBSCRIBE TO GET YOUR FREE SKINCARE PLANNER
Related Post: How To Get Rid Of Acne As An Adult
What I Noticed?
After a week or so of using the cleanser, my skin was cleaner and my acne was going away.
My skin felt smoother and better than it had in a long time. I wasn't even using all the products in the line.
I was so happy, but the cleanser was so small that it only lasted for a couple of weeks.
After
After this I had to go to another cleanser after it finished which didn't help at with my acne.
This cleanser did nothing for my skin so the acne came back along with the texture.
That's when I realized that I had to get the full size Eradikate daily foaming cleanser. I tried the other products from the line and wasn't as happy them.
Other Products in the Kit…
The oil free moisturizer didn't help or hurt my skin. Which I guess, isn't bad but it just didn't do anything for me. The salicylic acid acne treatment didn't really do much either for me.
The Eradikate acne treatment on the other hand did work to dry out new or existing breakouts. I really liked this.
Unfortunately I was only able to use it for a little while before it fell and broke. It fell in my bathroom and broke my heart.
This was upsetting because the treatment was working. As it worked for new breakouts or ones that were forming or already there.
Related Post: Top 5 Masks For Acne Prone Skin
Final Thoughts:
I am definitely going to buy the Eradikate daily foaming cleanser and the Eradikate acne treatment.
I do feel like they really made a difference in my skin and I loved the effects even though they are a little pricy, the investment is definitely worth the clean acne free skin that you get after using it consistently.
Let me know in the comments below, if you've tried this cleanser and what you think about it.
Disclaimer: I purchased all products discussed in this review, and this is my honest opinion.