*This post contains an affiliate link, which means that if you decided to make a purchase through the link I will make a small commission at no cost to you!
After many years of coloring and bleaching my hair it was extremely damaged and I had to figure out how to repair it.
Growing up I always had long black hair that I wasn't allowed to cut or color.
My mom was very strict when it came to my hair when I was a teenager.
All she really allowed me to do with it was trim the ends and style it but that was all.
When I turned 20 I decided that I want to color my hair, I wanted to go red.
This was the beginning of my coloring/bleaching journey.
Related Post: Top 5 Shampoos & Conditioners For Damaged Hair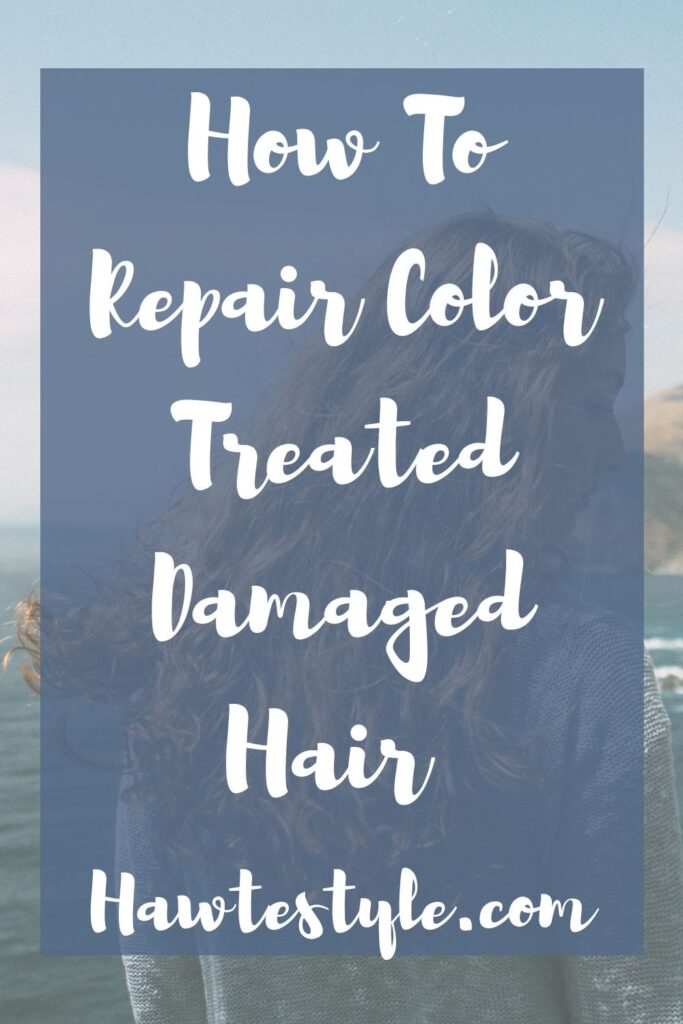 My Hair Coloring Journey
So I decided to go red and I stayed that way for a while, then I needed a change and went back to my natural hair color.
And this continued on for some years with different colors and I also bleached my hair to get the balayage look.
After this is when I started to notice that my hair had become extremely damaged and I needed to do something about it.
These are some of the things I did to start healing my hair.
SUBSCRIBE
The Big Cut
I decided I needed to cut of a good portion of the damaged ends because face it they were never going to get back healthy.
So when I made the big chop my hair was to middle of my back and I cut it almost to my shoulders.
Believe me I need to cut it all. But it was still hard to part with my hair.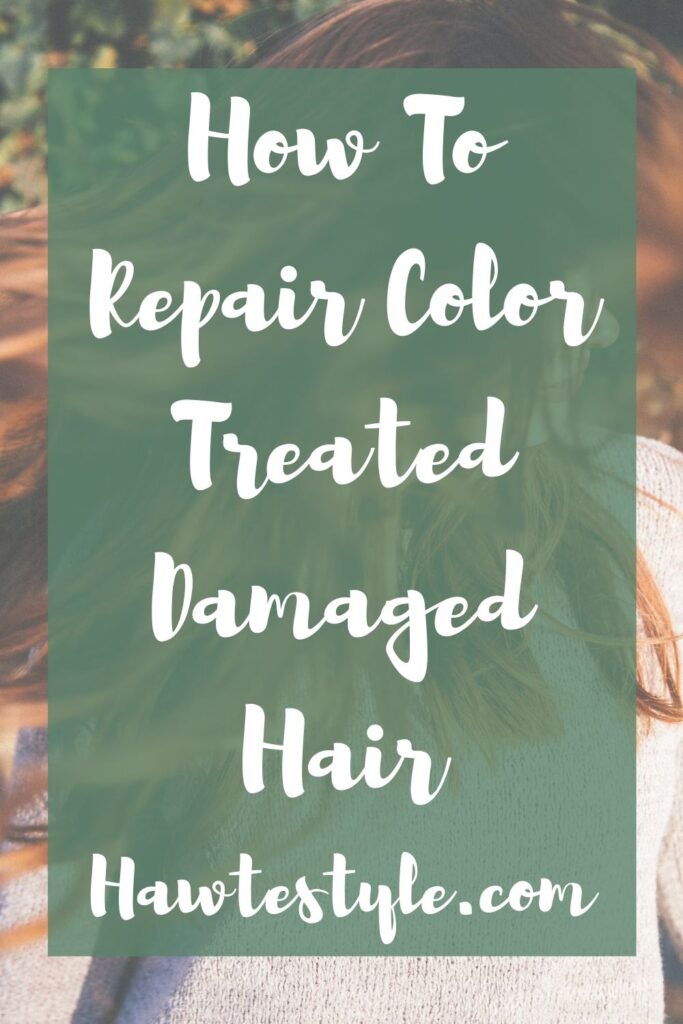 Shampoos & Conditioners
So I decided after the cut that I need to find shampoos & conditioners that moisturized my hair and in turn would help it grow.
One of my go to shampoos & conditioners is the Dove Intensive Repair Shampoo & Conditioner.
This set really helps to repair my damaged color treated hair.
Click here to see my blog post on the top 5 shampoos & conditioners for color treated damaged hair.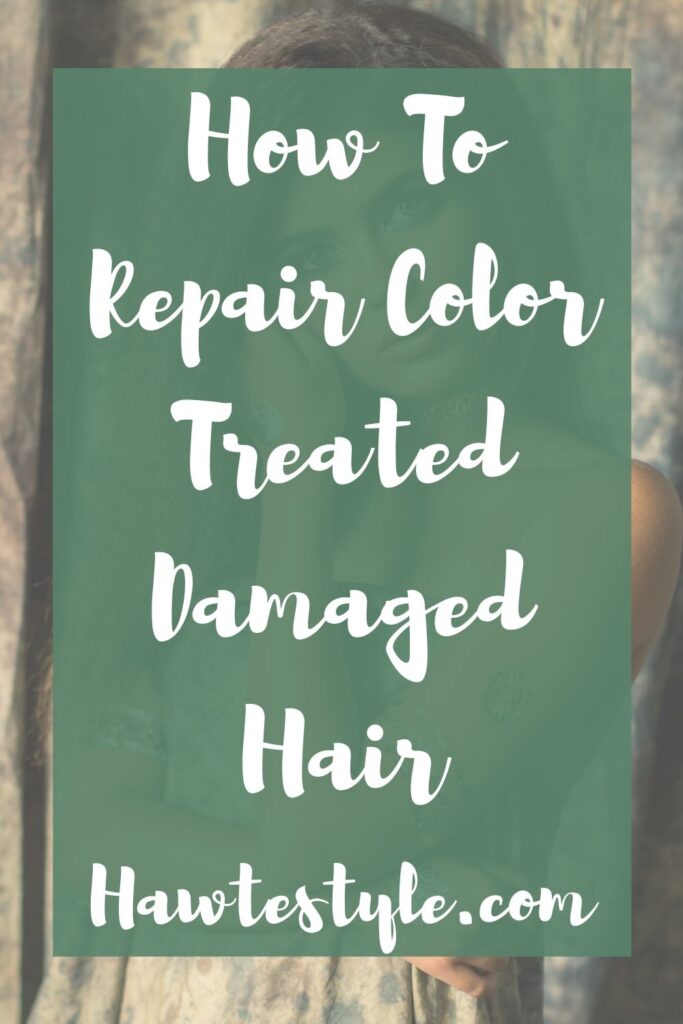 Deep Conditioners
Finding the right shampoo & conditioner set is great but you also want to find a good deep conditioner that really helps to restore your hair.
I love trying new deep conditioners especially when my hair feels really dry.
One that I felt really worked for my hair was the Briogeo Don't Despair Deep Conditioner Mask. This really helped my hair.
My hair was no longer as dry or damaged as it was before.
I also have a post about the Best 5 Deep conditioners for Dry Damaged Hair.
I would deep condition my hair 1-2x a week, depending on how much I washed my hair that week.
Hot Oil Treatments
So the shampoo & conditioner and deep conditioners all helped but I felt like my hair still needed a little more help.
I did really damage it with all the coloring and bleaching.
So I looked up which oils help restore damage to the hair and which oils helped for hair growth.
I found a couple that I liked but I mostly used coconut oil as it was the easiest for me to get my hands on.
If you're looking to find out how to do a hot oil treatment or other oils that you can use to do a treatment read more here.
I would usually do this before I washed my hair so 1-2x a week, depending on how my hair felt.
SUBSCRIBE TO GET YOUR FREE HAIRCARE SCHEDULE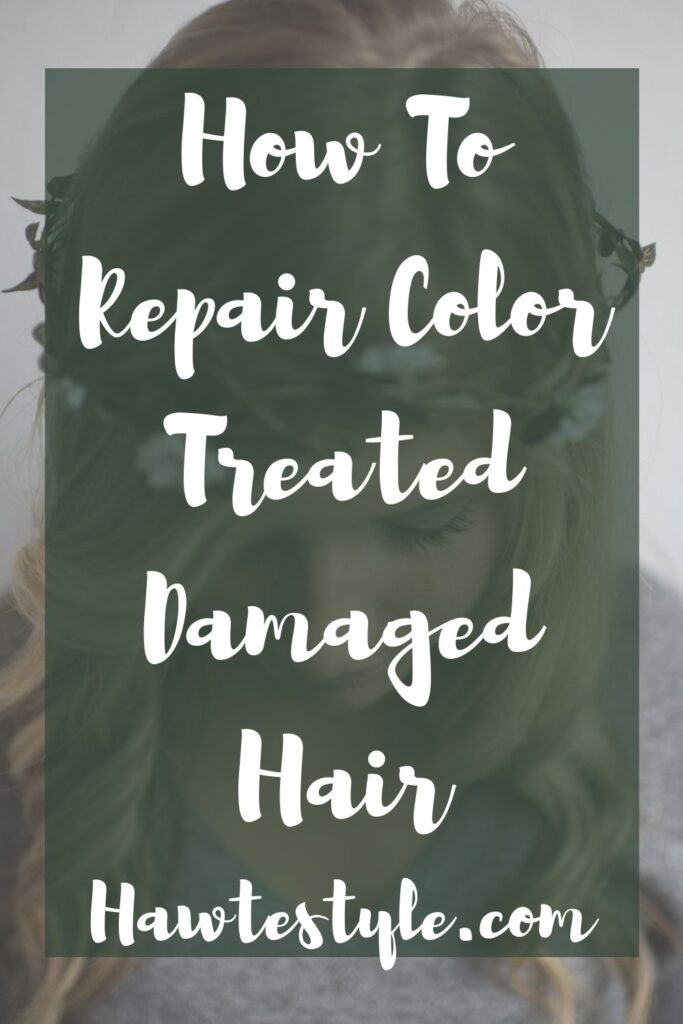 Collagen Supplements
I kept reading that if you wanted healthy hair you should try a collagen supplement. But I didn't know how true this was, but I decided to give it a try.
Collagen is also good for your skin. So I thought why not give it a try it should help with something.
I used two different ones from HUM that I purchased at Sephora.
The first one was a dissolvable tablet (smells horrible) called Collagen POP + Vitamin C. This was good but it was really hard to drink because of the smell.
The second one was a capsule called HUM Collagen Love. This one is so much easier to take, because there's no smell. But you have to take 3 capsules each time.
I noticed that this helped my hair look healthier and grow longer on top on clearing up my skin.
This really helped with my acne, so I guess it was a two for one.
What is Olaplex Hair Perfector No. 3? It is a treatment formulated to relink broken bonds in the hair caused by chemical, thermal & mechanical damage.
This sounded way too good to be true, right?
So I read and watched so many reviews about this product and they all said the same thing.
This product was so good because it was salon quality and I really wanted to try it.
But it was a little expensive for the size. 3.3 oz cost $28.00, so I was skeptical. I didn't know how many of these little bottles I would have to buy for it to really work for my hair.
So I waited a while…. And finally I decided to try it. My hair was still damaged even with all the care I was giving it. It needed something more.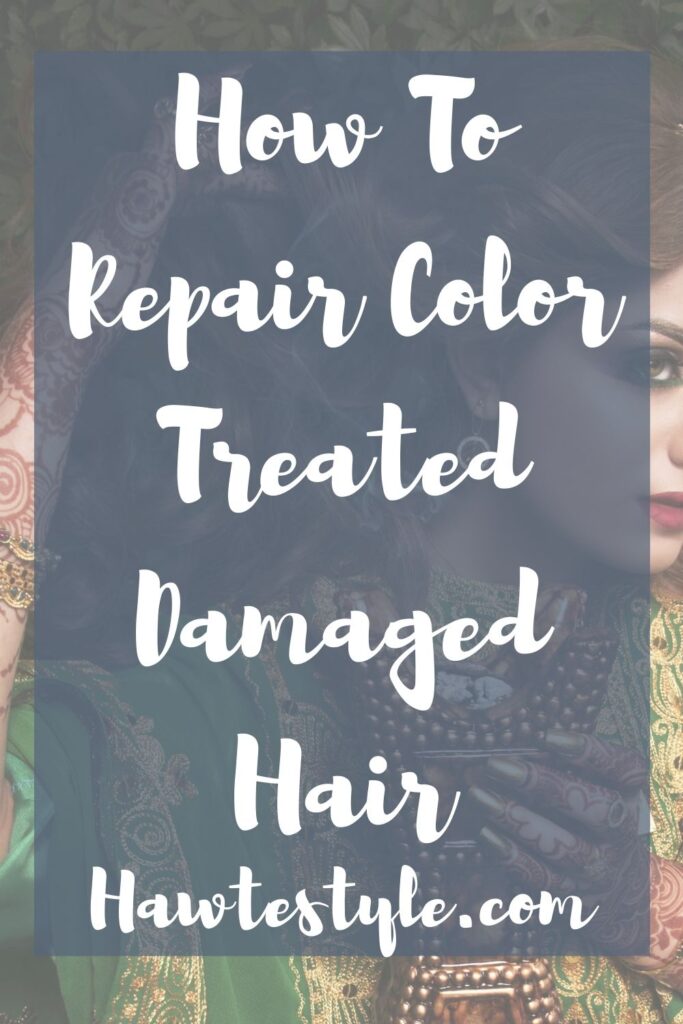 This product was amazing! It completely transformed my hair. It was worth all the money I paid for it.
I used it one time and noticed a huge difference; I thought maybe it was a placebo effect. Maybe I just thought it looked healthier but it didn't.
So I continued using it. Another great thing about this product is that even though its small, you can get a lot of use out of it.
I was surprised how many times I was able to use it and I have medium to thick wavy/curly hair.
This product is what really made the difference for me and changed my hair.
No More Heat
This was tough one but styling your hair everyday is not something you should be doing if your trying to heal your hair.
Heat styling only adds more damage to your hair, which doesn't really help repair your hair.
If you want to heat style you hair limit it to once a week, use heat protectant and try to go for styling that doesn't require direct heat.
For example, blow dry your hair instead of flat ironing it helps.
Overall
Doing these 6 things really changed my hair and helped it to grow back healthier and stronger than it had been for some time.
These are the products and techniques I used to transform may hair
Leave me a comment below and let me know how you've combatted damaged/color treated hair, or if you've used any of these products.
Disclaimer: I purchased all products discussed in this review, and this is my honest opinion.