*This post contains an affiliate link, which means that if you decided to make a purchase through the link I will make a small commission at no cost to you!
I wanted to share the best Amazon beauty & fitness products that I have recently found and love.
Amazon has always been super convenient for me, but during the pandemic it has become a lifeline. Almost all of my purchases for skincare or haircare have been through amazon.
The best thing about Amazon purchases is that with prime membership your package will be there in 1-2 days.
I've been able to get all the skincare or haircare products I needed. Over the last few weeks I have purchased many beauty products & tools and I am absolutely loving them!
And I wanted to share all these new things that have made my life easier with you!
PIN THIS FOR LATER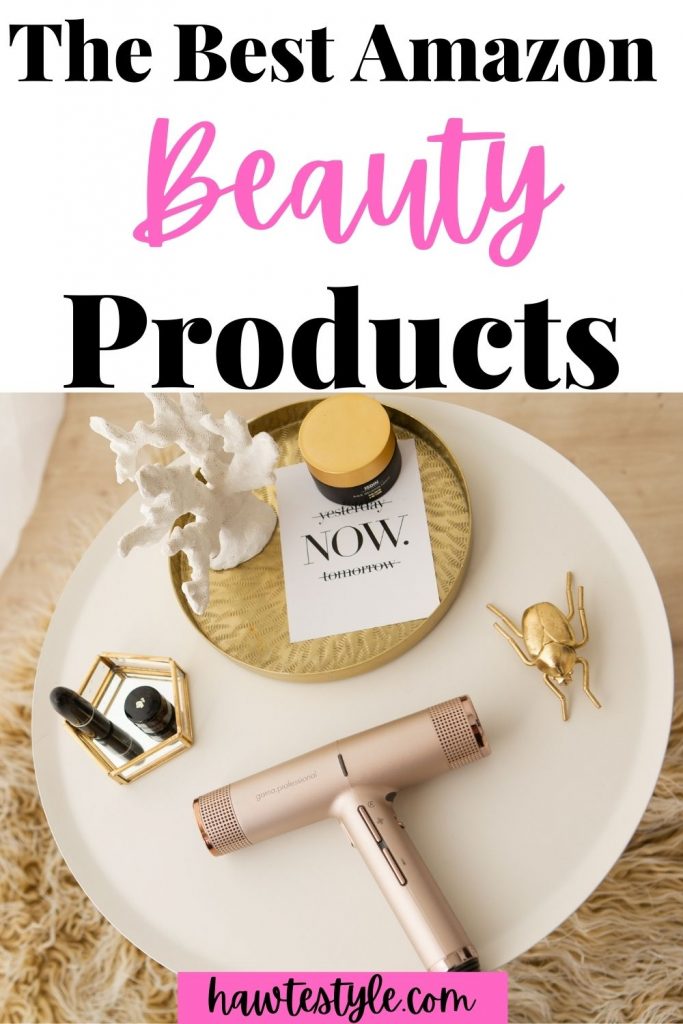 Remington Damage Protection Styler
I was in need of a new blow dryer as my old one broke. Remington has been a brand that I have used since my teenage years and it has never disappointed me.
The flat iron that I have been using for about 10 years is from Remington and it still works great. Remington is also a very affordable brand. This blow dryer was $22.99 and so far its been great!
It's light weight so you can use it without your arms tiring out. It dries your hair so quickly.
So you're not spending hours styling your hair. Of course this also depends on the length and thickness of your hair.
I would definitely recommend this hair dryer.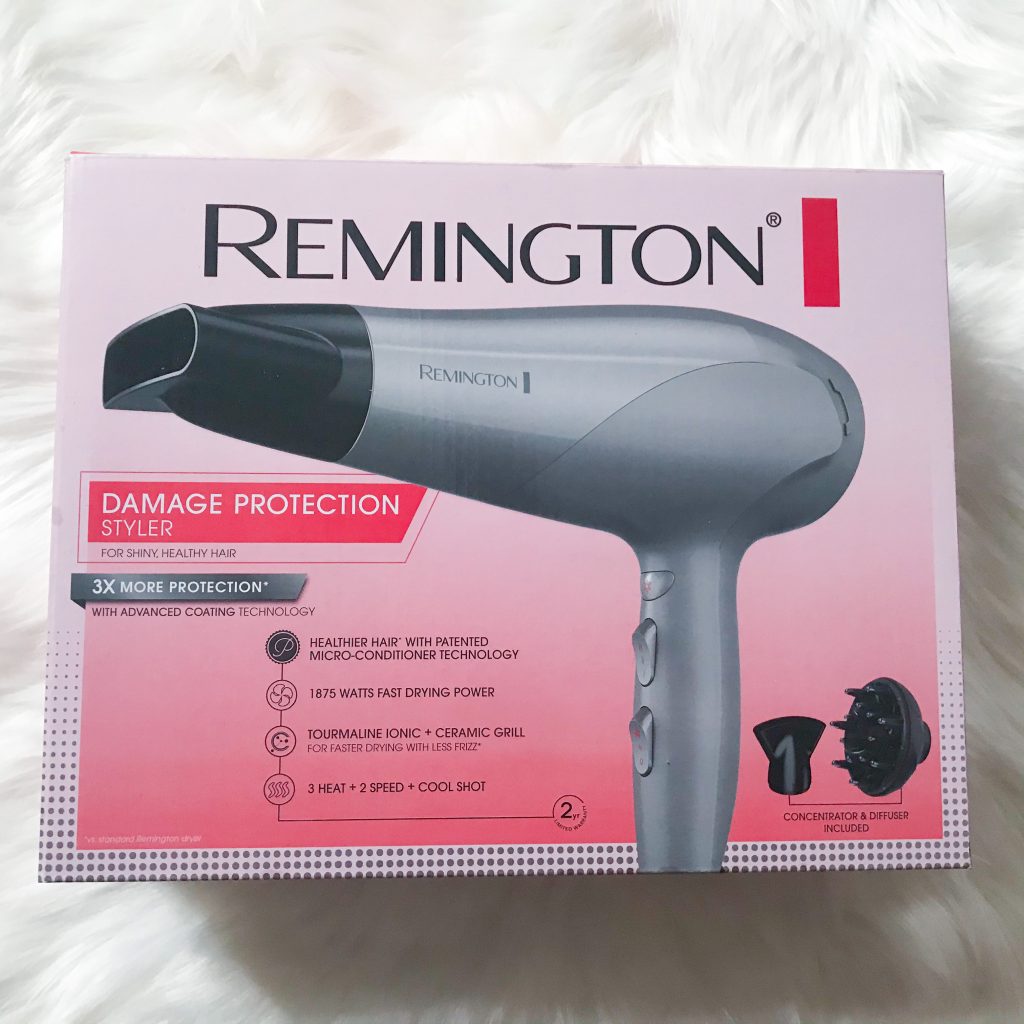 Looks & Style By Sosoon Hair Brush
I have been looking for a hair brush for a really long time and wasn't sure which one to get.
I've never really looked into hair brushes before I would just use what ever I had. But I wanted something that worked well and would last.
I came across this hair brush and it looked really nice, but I had to check out the reviews.
This brush had so many good reviews that I decided to try it out. And the price wasn't bad at $11.99.
This brush is really sturdy and works really well to brush your hair, one thing that I really like about this brush is that it has 2 different types of bristles which really helps to detangle your hair (see pic).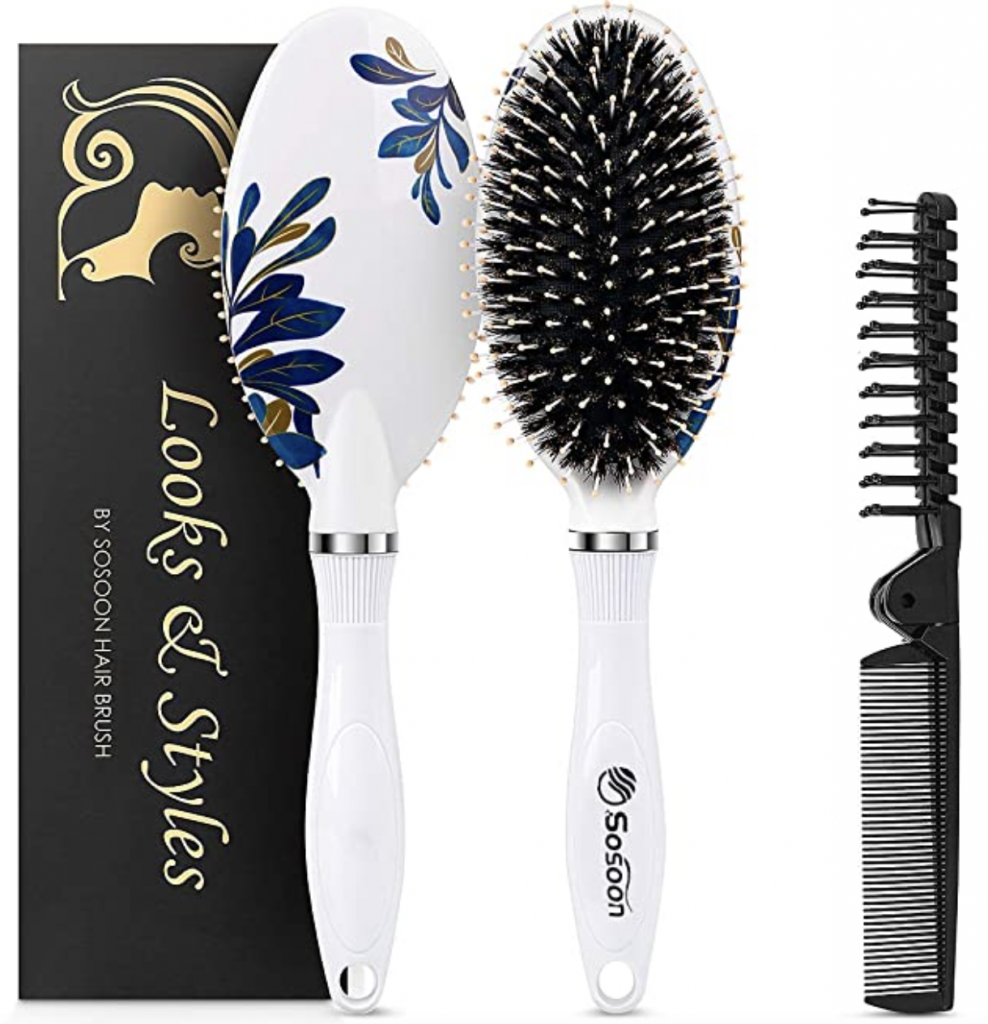 Rectangular Wicker Basket
This basket was purchased so that I would have something to hold my face towels. Using clean face towels are really helpful when it comes to acne prone skin.
My skin breaks out extremely easily and I try to take as many precautions as I can to help my skin and this is one of them.
This basket was perfect for what I needed it for it was the right size and held all the towels perfectly. And it was super cute!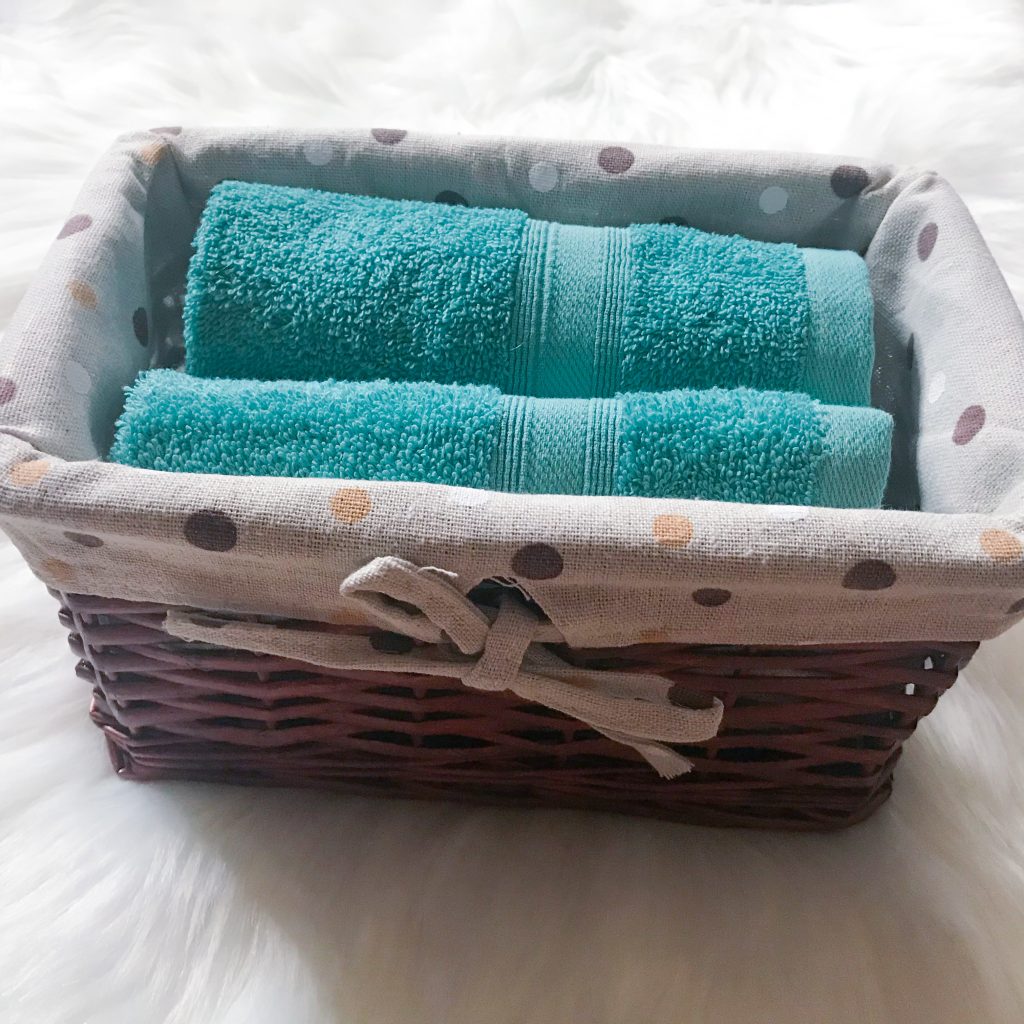 Hammam Linen Green Water Face Towels
I purchased these towels because based on the reviews they looked like the perfect towels for my face. And these towels did not disappoint!
I was really happy with this purchase the towels were in a really nice teal color, but it also comes in 3 more colors but I thought this one would be best for me.
These towels were so soft! And fluffy! Even after I washed them they kept the fluffiness. They feel so luxurious when you're drying your face.
This was the perfect addition to my skincare regime.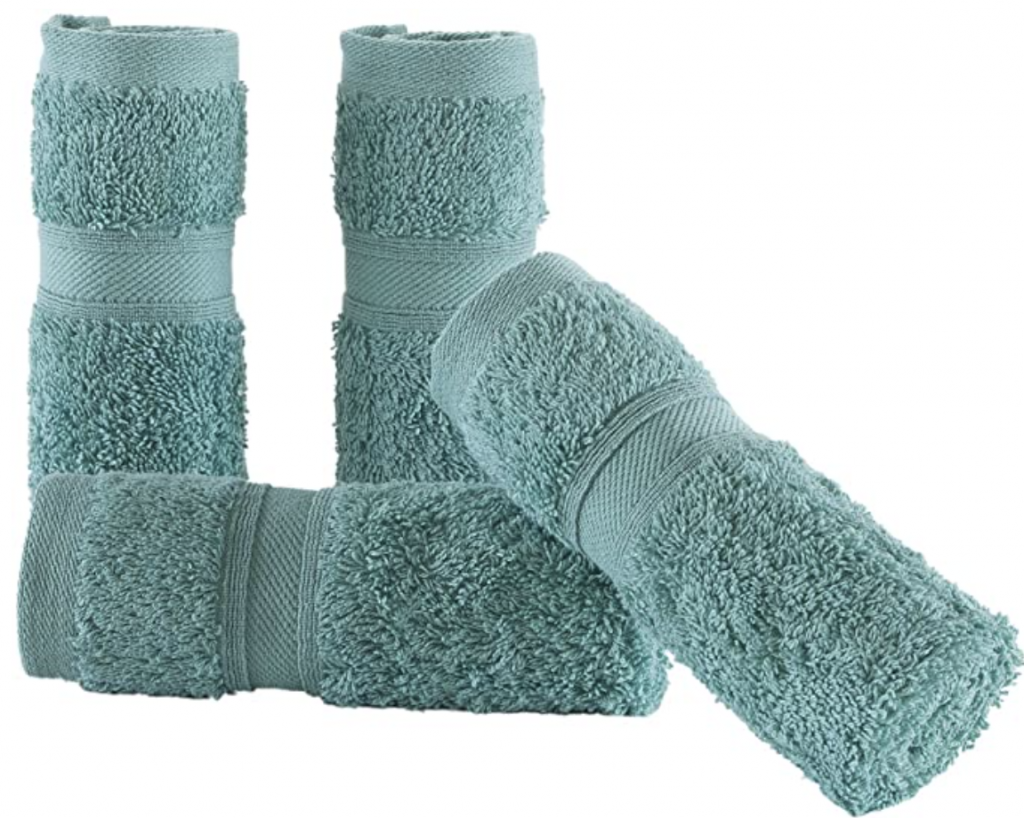 Microfiber Bowtie Elastic Headbands
I have tried to buy headband in the past, for when I need to do my skincare or apply makeup but they weren't good at all.
I needed something that would hold my hair back really well without slipping off my head midway through what I was using it for.
While researching I came across these headband and they looked really strong while being comfortable. The price was amazing I paid $12.99 for a 6 pack.
I was a little nervous because the price was so good for 6 of them, but I was pleasantly surprised!
These headband held tight but comfortable and didn't slip off my head while I was applying my mask. I absolutely love these!
Face Mask Mixing Bowl Set
I like using DIY facial masks at home and usually for this I would just use a bowl from my kitchen with a spoon or old makeup brush and that would be good enough.
But I got tired of having to separate them after using it for my face masks.
I don't like mixing it without thoroughly washing it or sometimes I just don't feel comfortable putting it back with the other dishes.
So I decided to look for a set that I could use and have it specifically for my at home facial masks.
I found a few on amazon but the look really flimsy like they wouldn't last at all. This once was a little more expensive but looked like it would last a long time.
When I received it, it was great. The bowl, spoon & brush are very durable and work really well for my DIY face masks.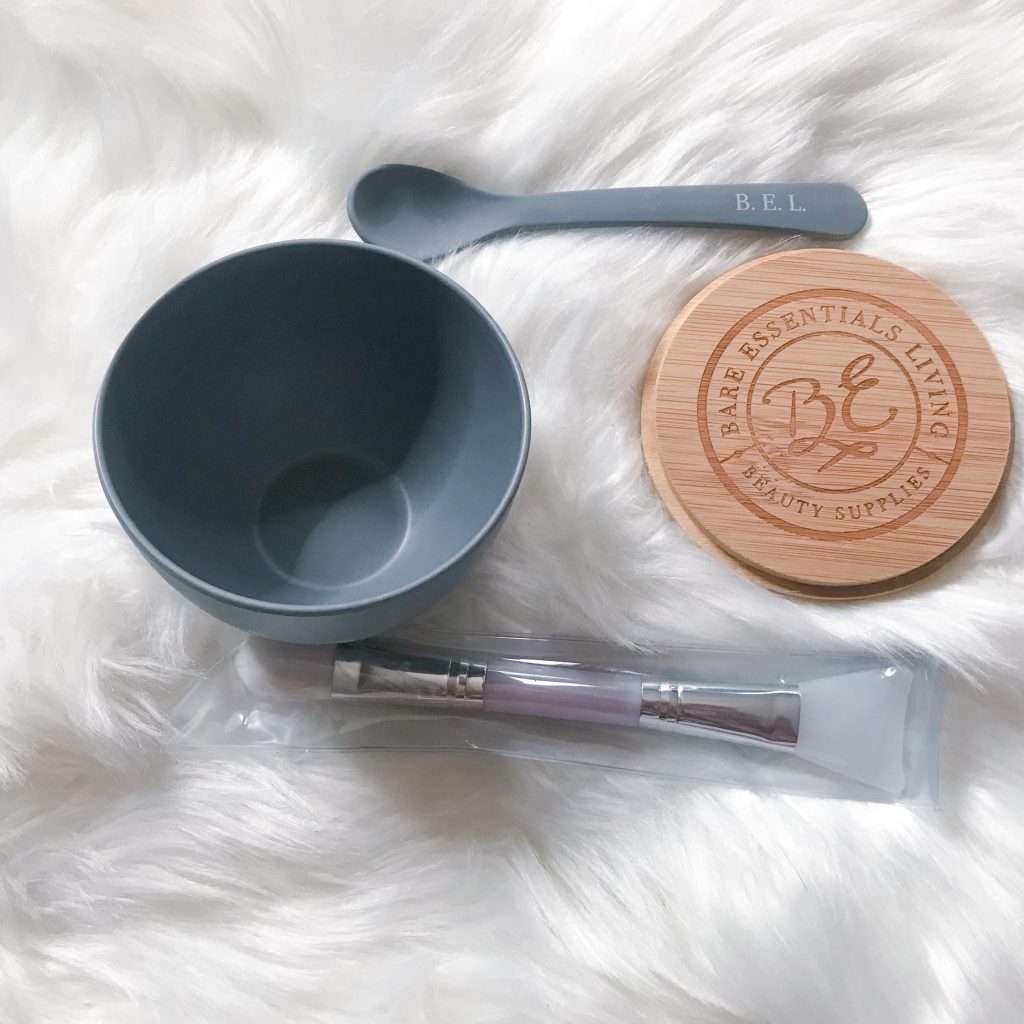 Facial Steamer Nano Iconic Hot Mist
I have wanted a steamer for a really long time but I'm not really sure why I never got one. I would just steam some water in a pot at home and use that to steam my face when I needed to.
But recently I decided I needed to get a steamer to make things a lot easier.
So I checked out a bunch and this one had really great review and I really liked the color. It costs $28.99, I decided it was worth it and purchased it.
One thing I really liked about it was that it comes with a hard plastic to put over the face when not using it to keep it clean from dust and germs.
And it was a great decision to buy this! I have used this a few times now and love it. It warms up quickly, is easy to use and the steam was really good.
**update** although this steamer does everything it claims to one of the pieces for the water holder broke and I had to send it back I may have gotten a defective one, so now I'm on the lookout for a new one.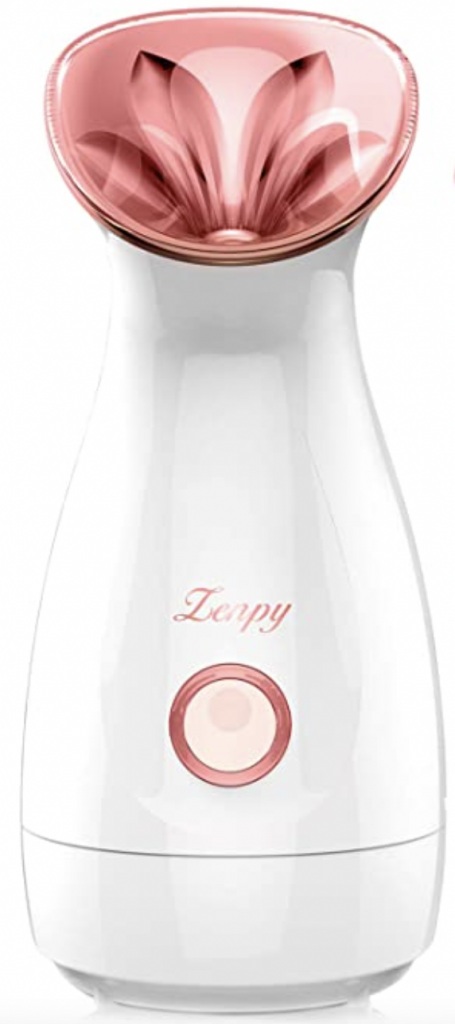 Malachi Jump Rope
So even though almost all the products in this post are for haircare or skincare I did purchase a few items that weren't for skincare or haircare at all.
Like this one, I decided to get a jump rope for some at home workouts. I have been having a hard time sticking to any workouts.
And the reason for this is that I haven't found anything that I really like doing. So I saw this jump rope challenge all over YouTube and was very intrigued.
I loved jump roping when I was younger and decided to give it a try. So I purchased this jump rope and have been using it for about 2 weeks and so far its great!
It's strong enough that it won't break and adjustable in case its too long or short, you can change it for your needs.
I really love that it doesn't get tangled so its easy to store and just pick up to use, no untangling necessary. The best thing about it was that it was only $6.99.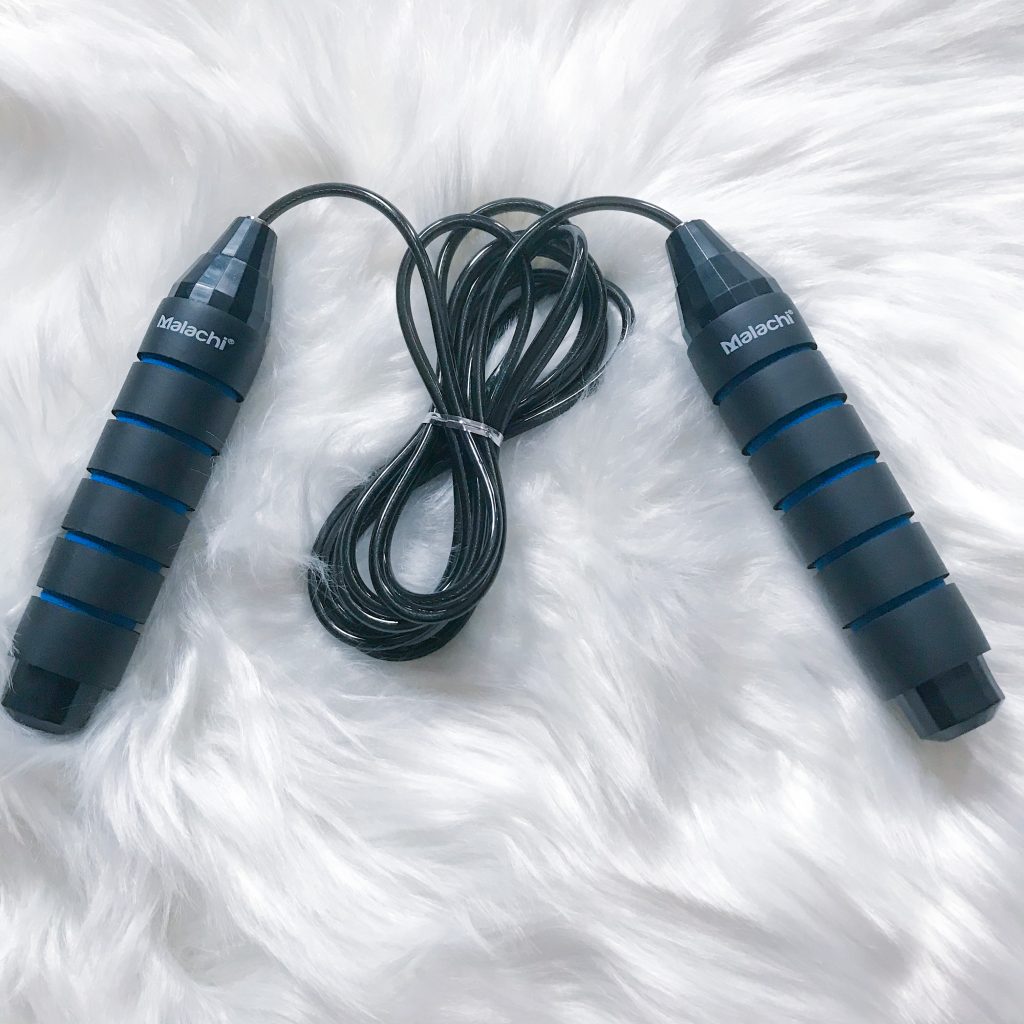 Booty Bands Exercise Workout Bands
This is another item I decide to get to improve my fitness, I have really been slacking on this since we've all been in the house.
I haven't gotten enough movement in and really want to improve on that, so I decided new exercise equipment that is cute would really help change my mood.
These bands are strong and don't slip or move around. I am really enjoying using these. I have really liked switching up my workout to help keep me motivated.
What are you doing for movement?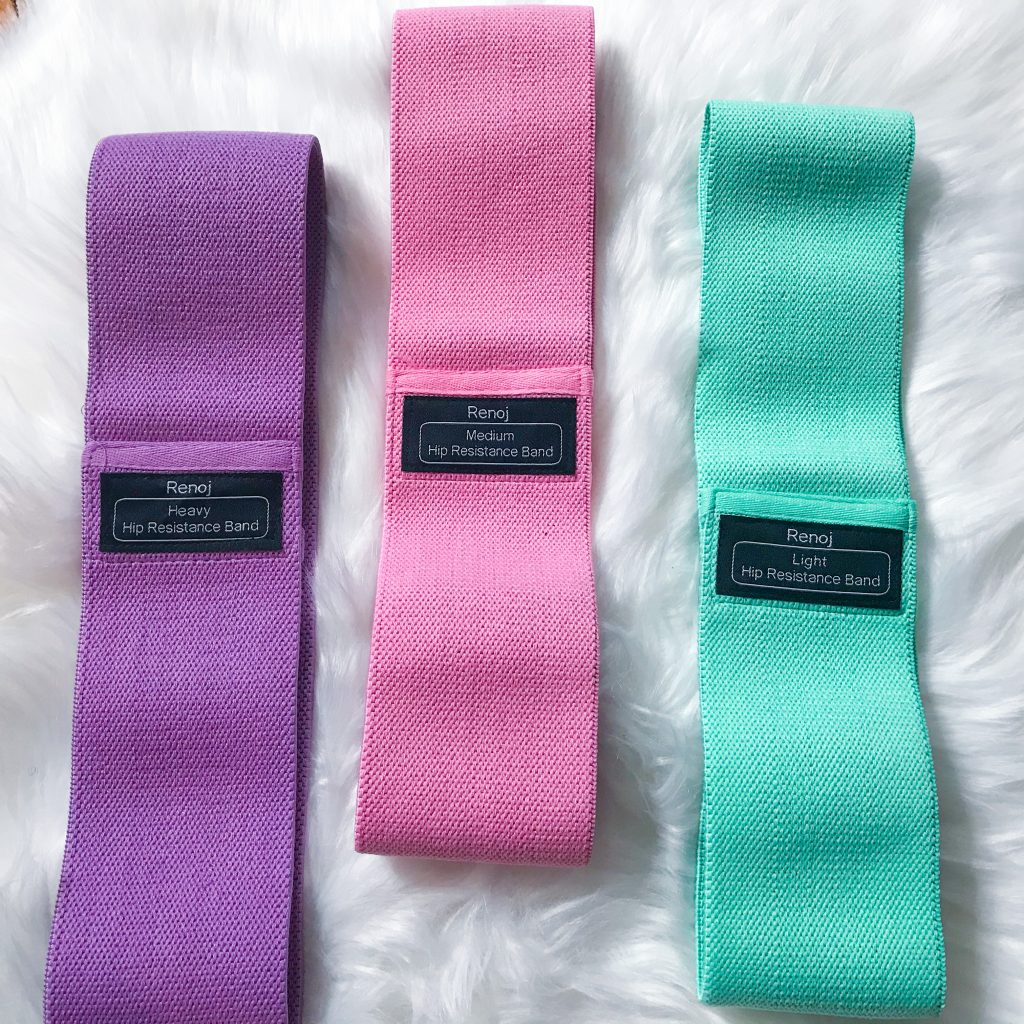 Linktelek Fitness Tracker / Activity Tracker
I've always wanted a fitbit but they are on the more pricy side and I have a bad habit of starting something and not always finishing it.
So I didn't want to purchase a fitbit and not use it again. So I always held off on getting it.
But being in the house and starting to feel really unfit I wanted to check how much movement I was getting in in a day so I decided to get a fitness tracker.
And I found this really cool one that tracks your steps, heart rate, exercise, calories burned and the time & date at a fraction of the cost.
It also monitors your sleeping to track hours slept and whether you were in deep sleep or light sleep and for how many hours. And it connects right to your phone with an app so you can track everything,
So I purchased it and I am really happy that I did, I got mines in purple but it also came with a black band that you can switch out.
I also like the fact that I can attach it right to the charger without a extra wire. And the battery lasts for about 4-6 days.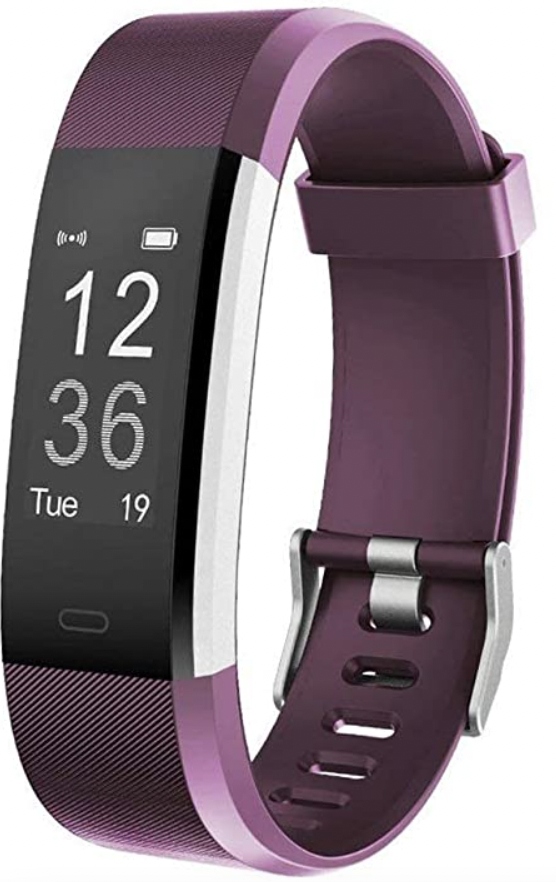 Neenca Professional Knee Brace
When lockdown first started I decided I was going to workout every single day and doing this I hurt my knee and my lower back.
Every time I tried working out after that it was super painful and I just couldn't do it.
So when I decided to start jump roping I decided I needed to get a good knee brace since this has helped in the past.
I found this one on amazon with a lot of great review so I purchased it and from the moment I started using it I have not regretted buying it.
This is an amazing brace that holds my knee in place tightly without being uncomfortable, so I can complete my workout with it on.
I have been using it for every workout and have been able to complete them with no pain.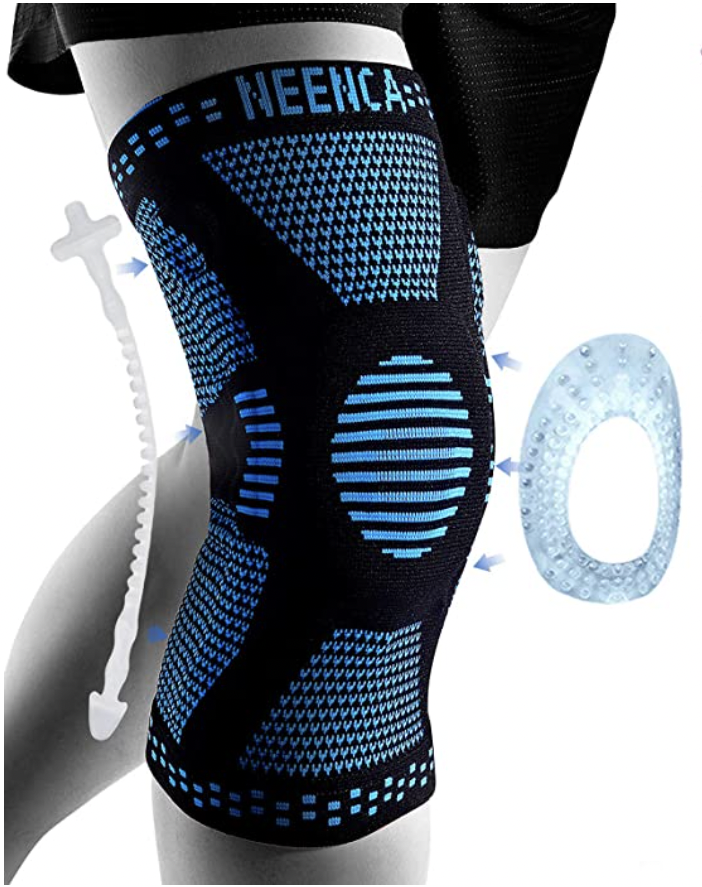 Colossal Foot Rasp Foot File
Since I decided to start doing pedicures at home, I have been looking for a really good foot file. Something that would make my feet smooth & soft.
I bought a electric one that just needed to be rolled over the area. But that one wasn't good at all, in fact it didn't even work. My feet were the same after using it.
So I decided to get one like I see being used at the nail salons and I got this one. This foot file is really durable and it gets the job done! And this one was half the price of the electric one.

Spongeables Pedicure Scrub Foot Buffer
I saw this pedicure scrub foot buffer being using in a video on YouTube and I was really intrigued. This is a great addition to the foot file.
They work really well together to buff and clean the dead skin off of your foot. Which leaves you with nice smooth and soft feet.
This is really great if your doing pedicures at home and want to get that spa pedicure feeling at home.
They are so easy to use, all you have to do it run it under the water and scrub your feet. These are made with soap in it.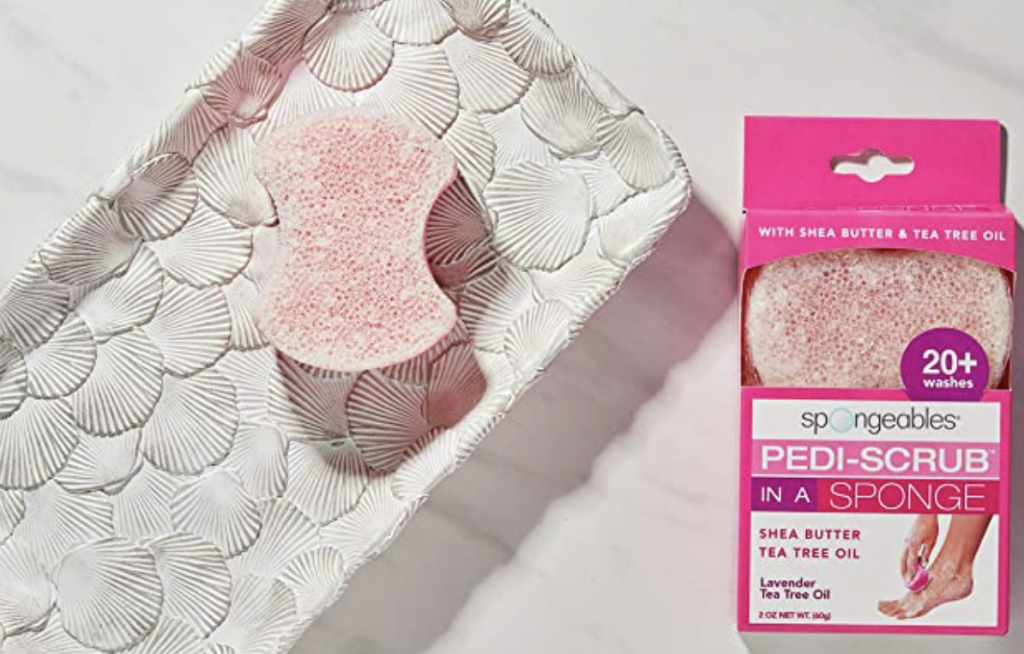 Beetles Gel Nail Polish Set
I have really liked doing my own gel manicures at home, and saving that extra money.
If you want to read more about how to do a gel manicure home read here.
But I have been limited with the colors. And I always like changing up my nail colors, so I decided to get some more colors.
I didn't have a black or white polish so I knew I needed a set with those two colors. I love using black for the fall and winter and white for the spring and summer.
So this was the perfect set especially because it also had a gold & silver glitter polish. I love using either one of these to take the manicure to the next level.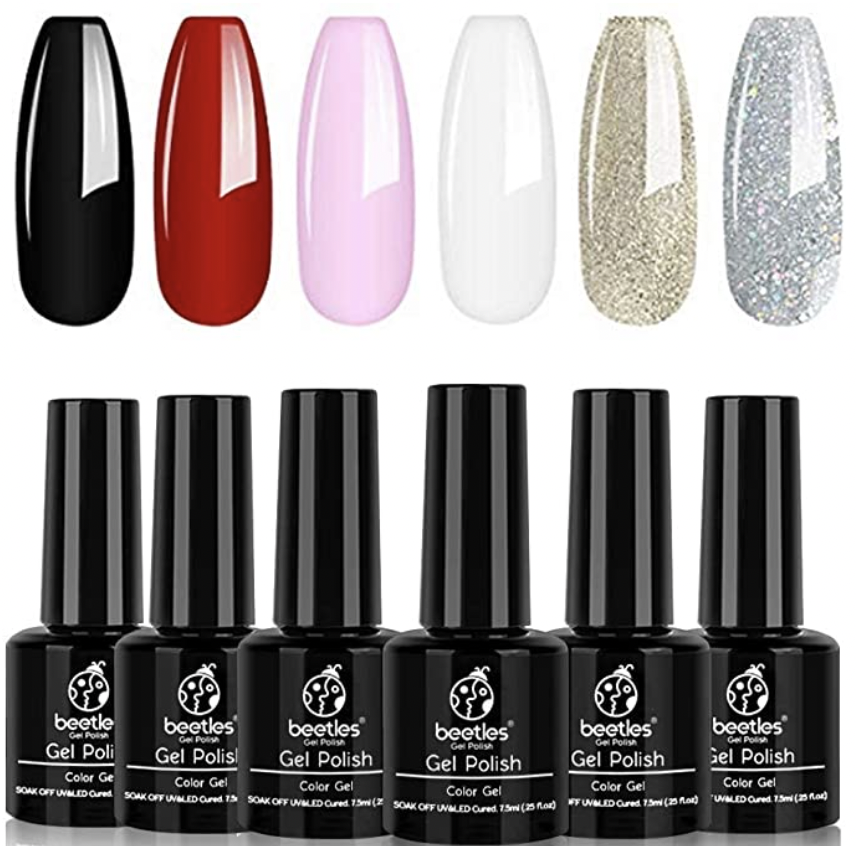 Final Thoughts
These are some of the best Amazon beauty & fitness products I recently purchased and absolutely love! Every time I make a purchase I know I run the risk of either loving it or hating it.
And this last couple of purchases have been really great!
Have you tried any of the products in this list? If so which one? If not which one would you really like to try?
Let me know in the comments below.