*This post contains an affiliate link, which means that if you decided to make a purchase through the link I will make a small commission at no cost to you!
In the Summertime my hair routine is different I usually am too hot to heat style my hair, or the style doesn't last past the afternoon because its way too hot.
So, I try a different approach, which is I kind of let it do whatever it wants to. Just kidding I usually like to let my wave/curls free during the summer.
It not only makes my life easier but there's no hassle of trying to keep it straight/smooth or my curled hair perfect.
I can just wash add products and go.
Related Post: How To Do A Hot Oil Treatment For Healthier Hair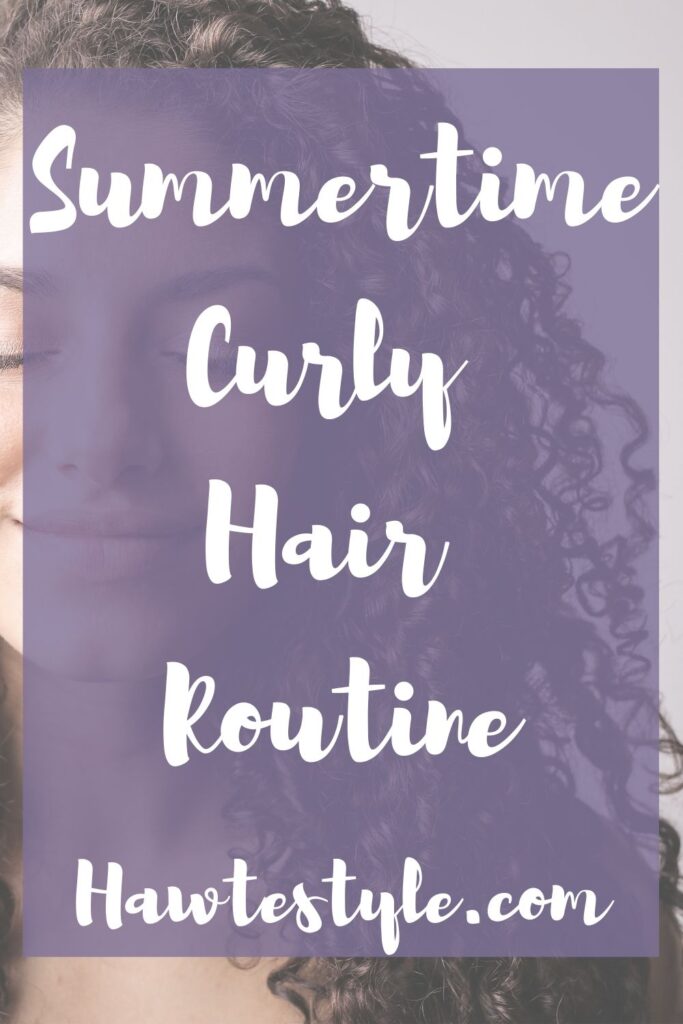 My Hair Type
My hair has always been in between wavy and straight it has always been easy enough to straighten or easy enough to style wavy.
Even though my hair is naturally wavy, lately it has more of a curl to it.
Since my hair is wavy/curly I can't add too many products otherwise it will weigh down my hair.
So I have to be careful what I add to it, after years of trying different products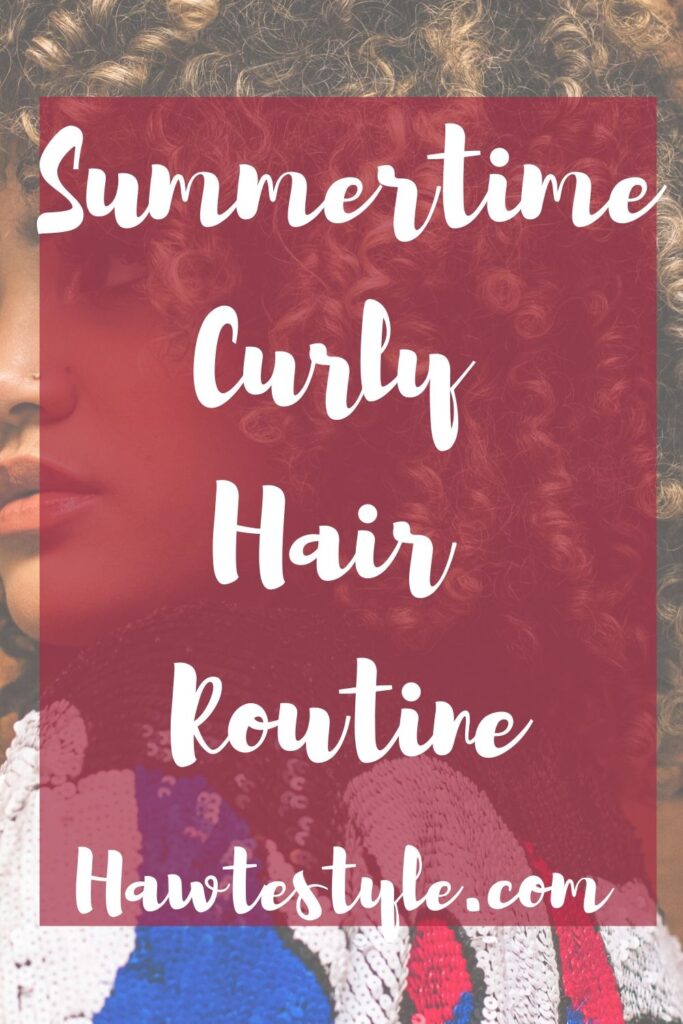 The first step is shampooing & conditioning the hair. This is the first step for some but sometimes the first step starts before this.
Some people use a hot oil treatment before they wash their hair, which helps to moisturize the hair.
If I'm not lazy I'll start with a hot oil treatment but if I am it just shampoo & conditioner.
After washing your hair, you want to make sure you dry it with a microfiber hair towel or a t-shirt.
The fibers of a regular towel are too rough for hair and it can leave your curls frizzy and dry.
Related Post: How To Grow Your Hair Longer & Healthier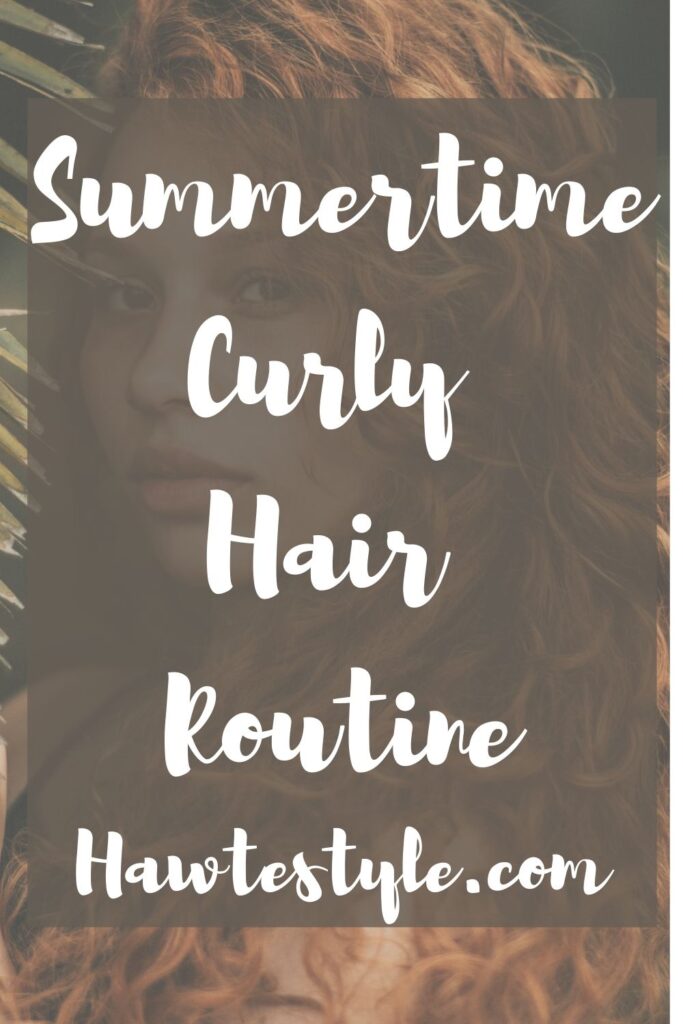 Madam C.J. Walker Coconut Oil
When you are drying your hair, you want to make sure that you are just drying the excess water so that your hair isn't leaking, while styling.
Your hair should still be very damp and not dry at all.
This is when you add an oil of your choice. I love using Madam C.J. Walker's Coconut Oil.
This product is lightweight and easy to distribute through the hair. It also smells amazing!
Unfortunately this product has been discontinued 🙁
You can use almost any oil for this part. You want to make sure the oil is not too heavy for your specific hair type. And that you can still add products without it being too much.
Also do not add too much oil, just enough to evenly spread from mid length to the ends.
This give your hair some moisture and a nice shine without being too greasy.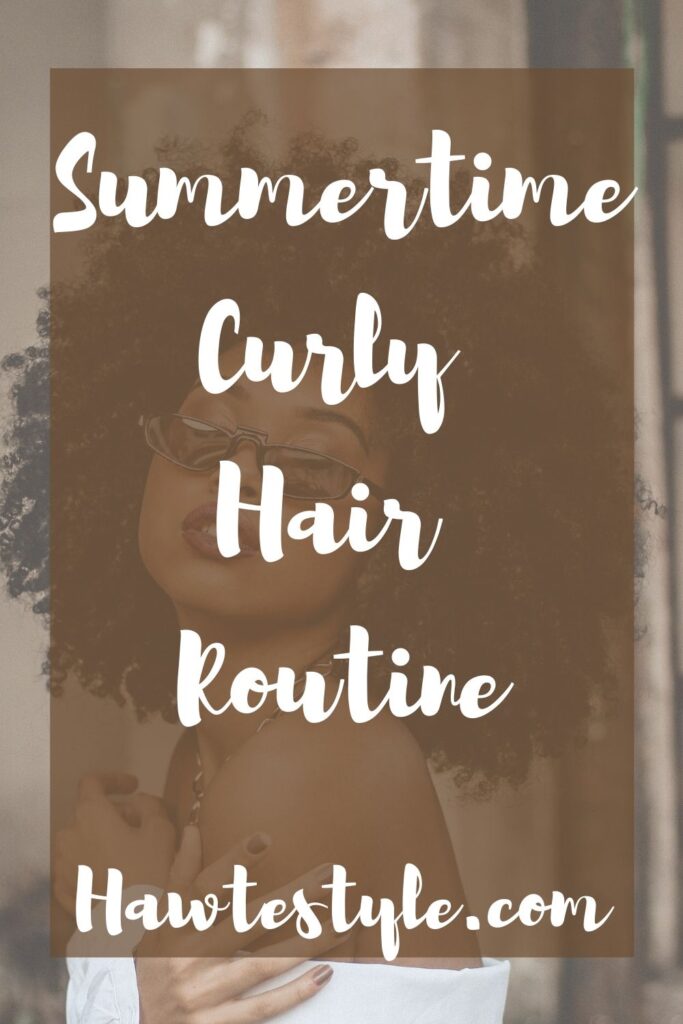 After adding the oil, you may want something to help curl and keep your curls in place all day.
This mousse is an all-time favorite of mines. I have been using this since I was 16 and first found out about it.
This is an amazing mousse; it holds your curls in place but lets them move. It's not like some hairsprays or mousses that have your hair stuck in place.
It's light weight, easy to apply and keeps your curls looking fresh all day long.
I know some people don't agree with using mousse, but this has been the only thing I can use that doesn't weight my hair down and keeps my curls in tack all day.
Related Posts: How To Repair Color Treated Damaged Hair
After Adding Products
After adding all the products, you want to scrunch your hair.
If you're not sure what scrunching is, it's basically putting your hands at the end of your hair and pushing it up towards your scalp.
I usually part my hair on the opposite side if what I would usually do and let it dry like that.
When it dries completely I flip it to my correct part and this gives you some volume in the front of my hair.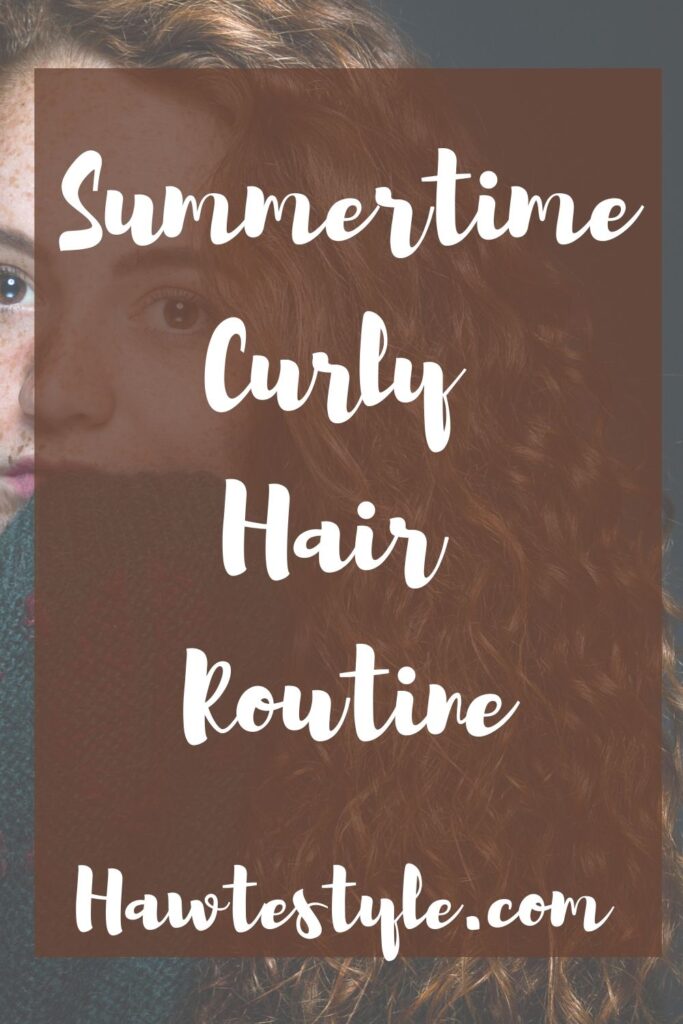 Final Thoughts
This is the way I have been styling my curls ever since I can remember. I've added and taken out a few things here and there, but this is the best routine, that has worked for me.
What type of hair do you have? And how do you style it? Whether it being Summer, Spring, Fall or Winter? Let me know in the comments below.
Disclaimer I purchased all products discussed in this review, and this is my honest opinion.