*This post contains an affiliate link, which means that if you decided to make a purchase through the link I will make a small commission at no cost to you!
This has been an insane year and so much has changed for us and the way that we live our day to day lives.
Now we can no longer leave our house without a mask on to protect ourselves and prevent the spreading of germs.
These masks have been a complete detriment to my skin, but I have no choice but to wear them because I do not want to spread germs to anyone or get sick myself.
So I had to figure out a way to help my skin and continue to wear the mask.
I tried washing my face with a new face wash.
Also I tried charcoal masks that usually work, but I had to do it once a week and by the time I came back to do another mask I had more acne.
It was so frustrating and painful. They were so red and irritated. 
SUBSCRIBE
Related Post: DIY Face Masks For Acne Prone Skin
I had been hearing so many things about this product and how it's great for acne, but I didn't really know much about it.
I wasn't sure about this product because I didn't have the time to research it.
But I had to repurchase The Ordinary Rosehip Seed Oil because I ran out. Read more about The Ordinary Rosehip Seed Oil here. 
So I decided why not give it a shot and try it out. The price point was really good at $5.90 for 1 oz and $10.60 for 2 oz.
When I purchased it I didn't open it for a while, I am not even sure why.
Related Post: Top 5 Masks For Acne Prone Skin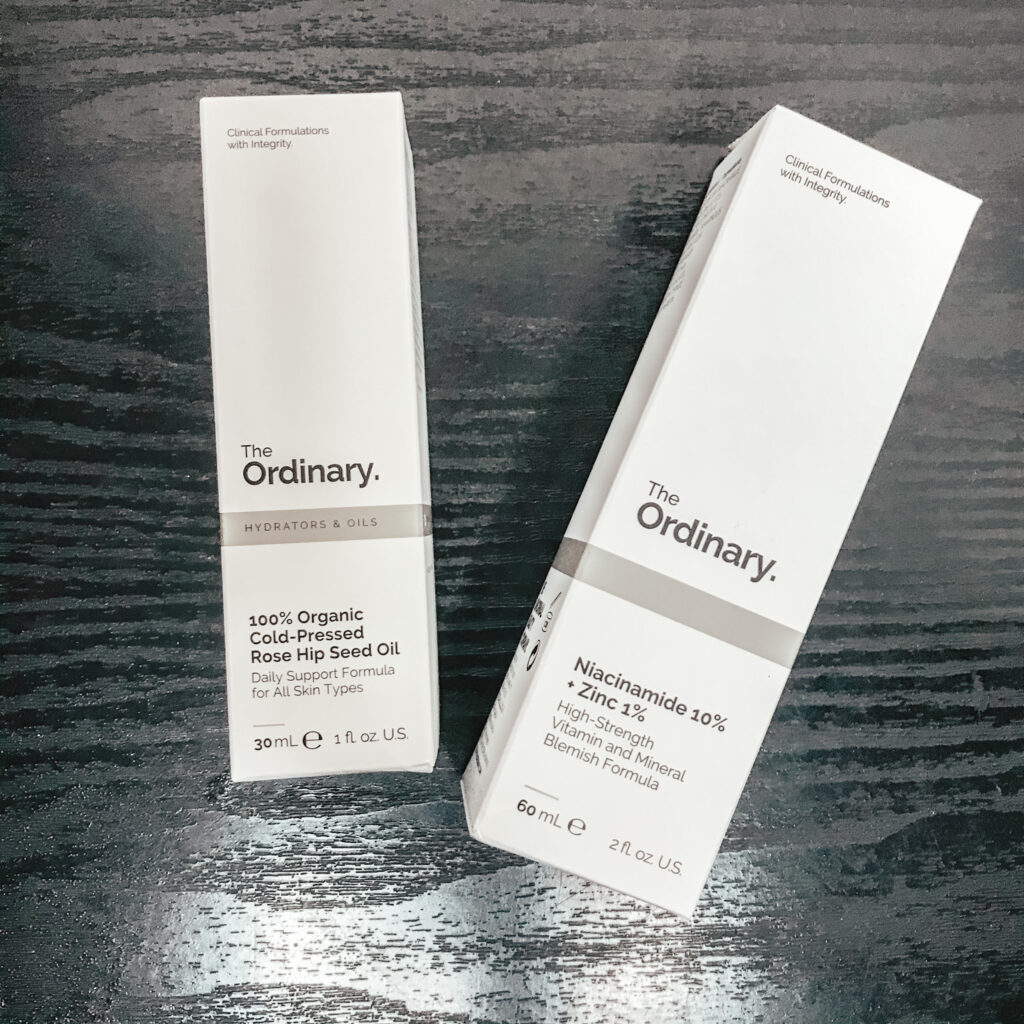 What is Niacinamide 10% + Zinc 1%?
Niacinamide is a form of vitamin B that is really good for your skin. It also helps with acne and redness. 
It can improve your skin barrier function, reduce fine lines and wrinkles,  helps with hyperpigmentation and skin elasticity. 
Hyperpigmentation is very common with people who have acne and have scarring from it.
This formula of Niacinamide is also combined with 1%  Zinc which helps to heal blemishes. 
Related Post: Best Cleanser For Acne Prone Skin
PIN FOR LATER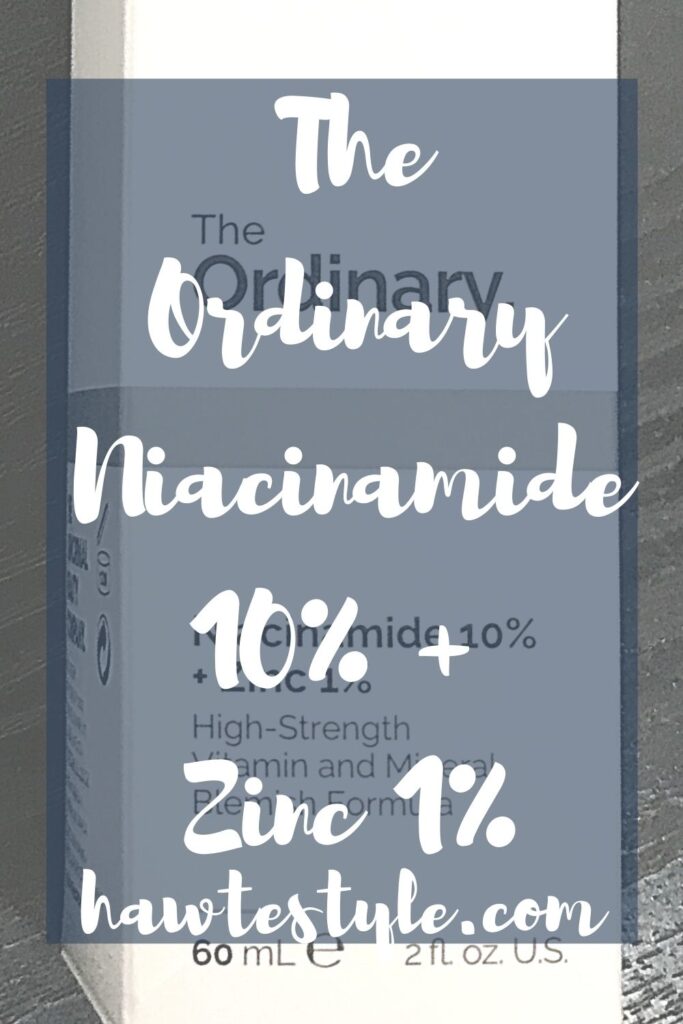 How To Use Niacinamide 10% + Zinc 1%
I decided to keep it very simple with my skincare routine because I have learned in the past that doing too much can be more harmful than helpful.
First thing, I have been only wash my face one time a day, since breaking out like crazy. 
I find that this works best for my skin. When I wash more than once a day my face tends to produce way more oil which leads to more breakouts.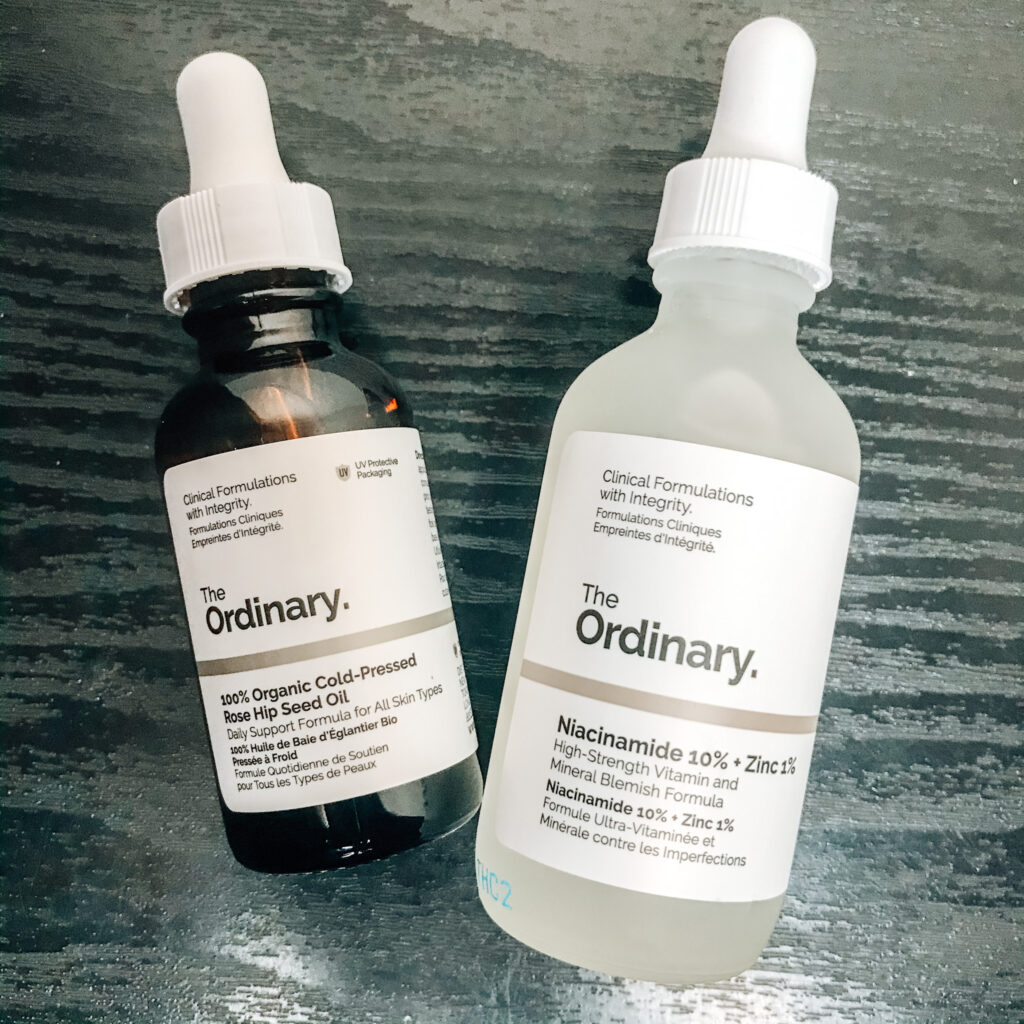 So I used my regular face wash that I have been using which is the Biore Rose Quartz Charcoal Daily Cleanser. 
After cleansing I apply a generous amount of The Ordinary Niacinamide 10% + Zinc 1% all over my face. The Niacinamide has a jelly like consistency that feels a little tacky when applying it.
The good thing about this is that it doesn't last. So it doesn't dry feeling sticky on your skin.
After I left that on my skin to dry for a few minutes I applied my Cold Pressed Rosehip Seed Oil from the Ordinary, and that's it my nighttime skincare routine is completed. 
I have been trying to keep it very basic since I started breaking out non stop. 
GET YOUR FREE SKINCARE SCHEDULE
Related Posts: How To Get Rid Of Acne As An Adult
Did It Work?
The Ordinary Niacinamide 10% + Zinc 1% worked so amazingly that I was shocked. After the first time I tried it, I noticed the next day that all of my acne bumps were noticeably smaller. 
I was really shocked and I thought that maybe I was just seeing things because I used a new product.
So I continued to use this product and after a week I noticed almost all of the angry red bumps were gone!
I also noticed that the scarring from my new acne scars were fading already, and my skin was no longer oily.
The niacinamide balanced my skin so that it was no longer oily or causing acne.
I was so shocked that this cheap product worked so well! There were so many products that I spent money on that didn't even do half of what this product did.
Related Post: Fall Morning & Nighttime Skincare Routine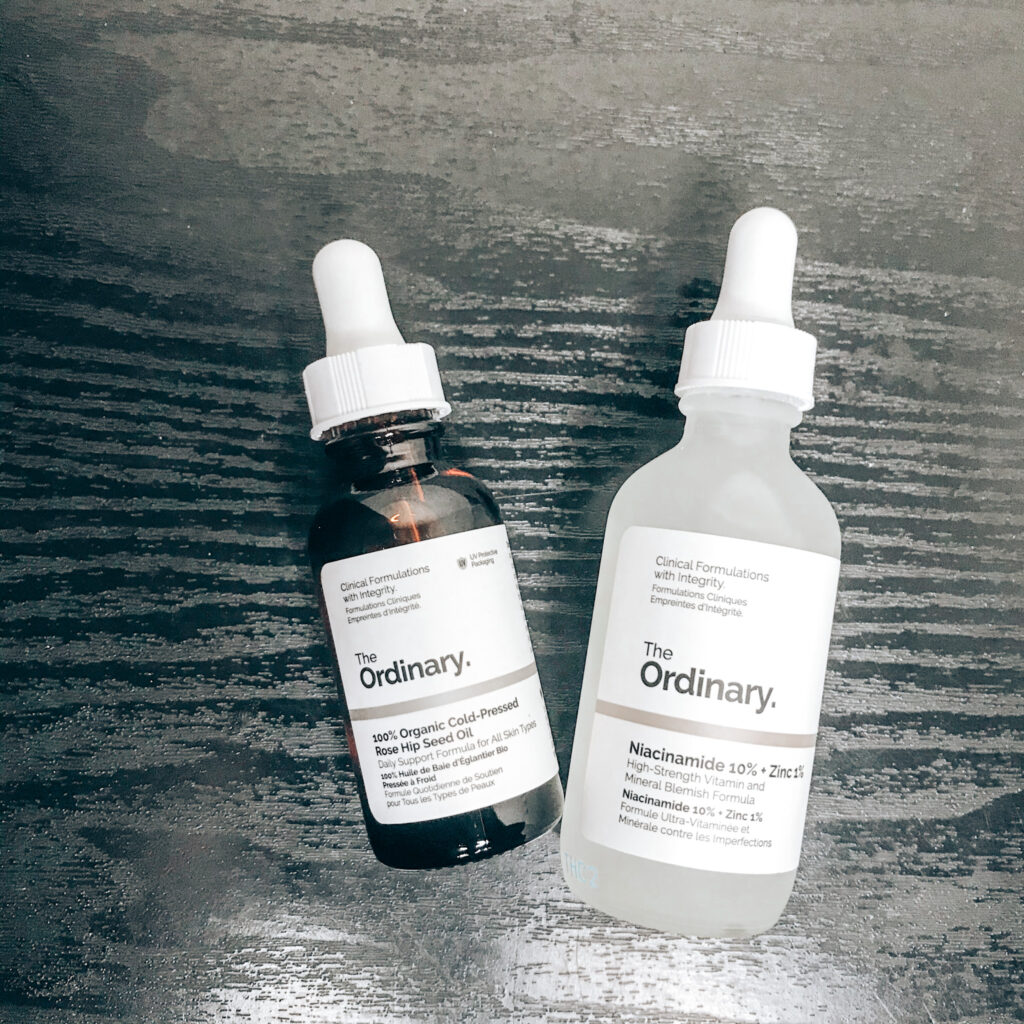 Final Thoughts
I will absolutely be purchasing this product again especially at what it costs.
It really helped get rid of my acne and heal my skin. I can't believe that something so cheap worked so well for my troubled skin.
This may even become one of my holy grail products.
Let me know in the comments below if you've tried The Ordinary Niacinamide 10% + Zinc 1%?
If so, what did you think of it? If you haven't tried it yet, what are you waiting for?