*This post contains an affiliate link, which means that if you decided to make a purchase through the link I will make a small commission at no cost to you!
Each new season is a time to change your skincare, my spring skincare routine for acne prone skin is no different.
This is a great time to try new products to see how they may help your skincare. I love using lighter products in the springtime.
I have oily/combination skin and when the weather starts to get warmer my skin tends to get more oily.
When my skin gets like this I have to adjust my skincare to suit my needs.
Keep reading to find out more about the products that have been really great.
PIN THIS FOR LATER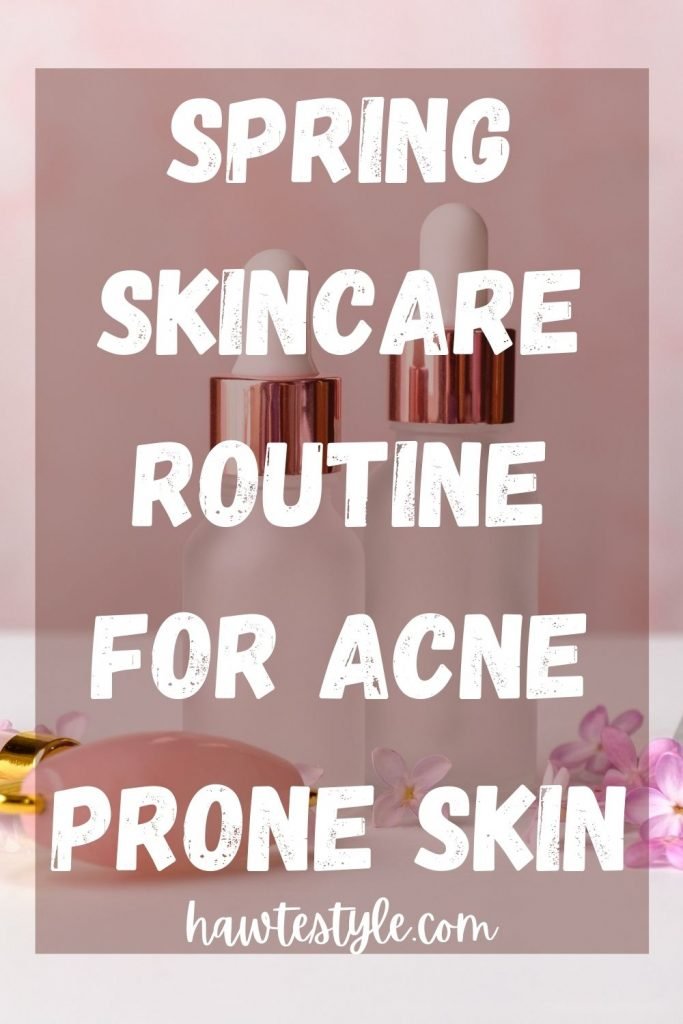 Cleanser – Biore Charcoal Acne Clearing Cleanser
Biore Charcoal Acne Clearing Cleanser is a new cleanser that I have been trying out and really loving!
This cleanser has salicylic acid in it which is really great for acne. I really like this cleanser because it does a great job of really cleaning your face without drying it out.
Which is usually a problem with acne cleansers. I also really like how it has a cooling sensation when you're applying it to your skin.
This is a really great product if your struggling with acne.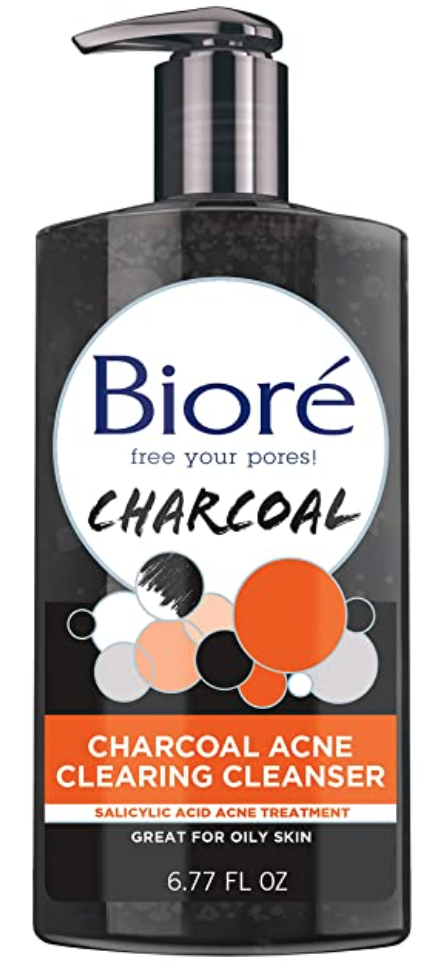 Serum – The Ordinary Niacinamide 10% + Zinc 1%
This Nacinamide 10% + Zinc 1% serum has been a life saver for me. I've used this for a while now and am on my third bottle.
Once I started using this I noticed a difference in my skin almost immediately. The next day I noticed that my skin was clearer than it had been in a long time.
I also noticed that it helped get rid of my acne and helped prevent future acne.
This has become a holy grail product for me. I don't think I'll stop using this anytime soon.

Acids – The Ordinary Lactic Acid 10% + HA
I was also scared to use anything that said acid on my skin because I felt like it would damage my skin.
But I kept seeing a lot of people using acids especially for evening skin tone and getting rid of dark spots which I have because of acne scarring.
So I did some research and found that Mandelic acid and Lactic acid was two of the more gentle products that I could start with.
Mandelic acid is the gentler of the two, so I started with that one from The Ordinary but it didn't really do much for my skin.
So I moved on to the Lactic acid and found that this actually is helping to clear up dark spots and help even out my skin tone. It is gentle but effective.
If you have really sensitive skin and want to try using acids I would start with Mandelic acid first and see how that works before moving on.

Facial Oils – 100% Cold Pressed Rosehip Seed Oil
Rosehip seed oil has been my go to skin moisturizer for years now.
This is a really great oil for dark spots. But it also hydrates the skin, fights free radicals, reduces wrinkles and helps to restore elasticity.
This oil has so many benefits and feels great on the skin. It really penetrates the skin vs just sitting on top of the skin.
I have tried a few different brands but there are only two that I really like and feel like it really works.
The first one I tried and really liked was by Life-Flo. It's cold pressed and organic. It smells a little like tea but that doesn't really bother me. This one I have been using for years.
The next one I tried and really liked was by The Ordinary. This one is also cold pressed and organic. This one doesn't really have a smell at all.
Treatments – Peels, Masks & Scrubs
In the winter or colder months I only use these treatments once a week. But in the spring I have to use them more often. About two times a week.
Since my skin tends to get more oily I need to use the treatments more often.
Peels
The peel that I'm using now and like is by The Ordinary AHA 30% + BHA 2%.
This is really great for removing dead skin cells and helping with skin texture & discoloration. After using this peel my skin is left with a really healthy glow.
This is a stronger peeling solution and I would advise not to use it if your skin is really sensitive.
Also if you decide to use it, test it out on a patch of skin before applying it to your whole face. This way you can see if your skin has a bad reaction to it.

Masks
There are a bunch that I like using but there are two masks that I always go back to.
The first is the aztec secret Indian healing clay mask, this is also something I have been using for years and it has worked wonders for me.
This mask helps pull out all the impurities from my skin and helps control sebum production. Also it helps to reduce scarring.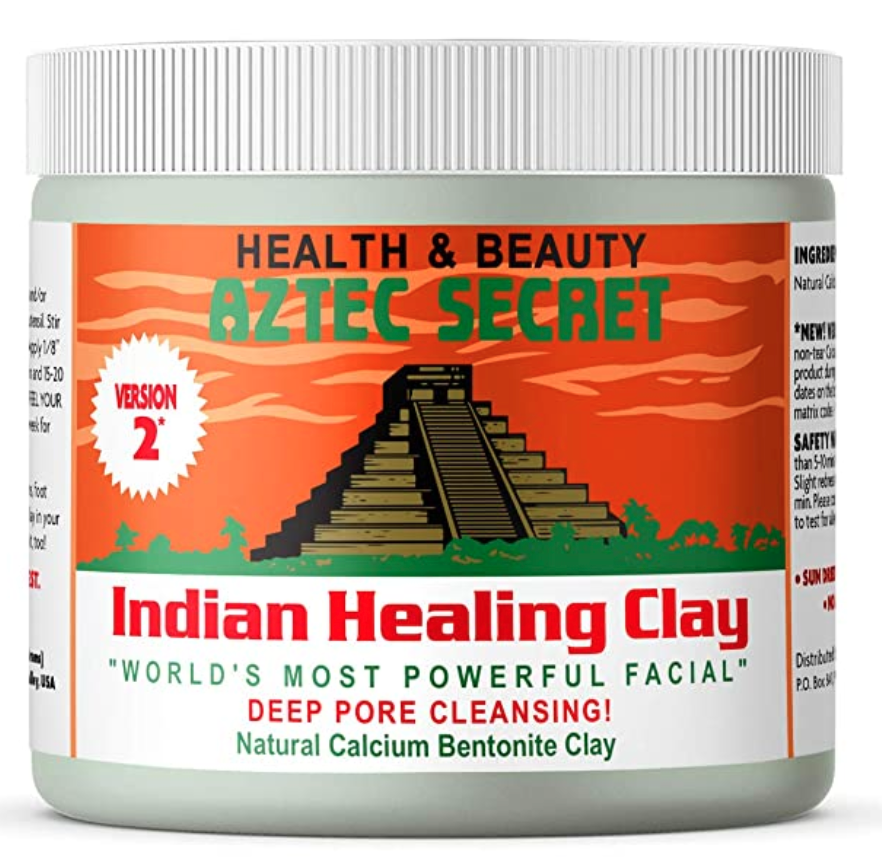 The other mask that I really like is by Biore. It's the charcoal instant warming clay mask. This mask is quicker than the previous but really effective.
This one starts to warm as you apply it to your skin, which I really like. It helps with a lot of the same things the previous masks help with since they are both clay masks.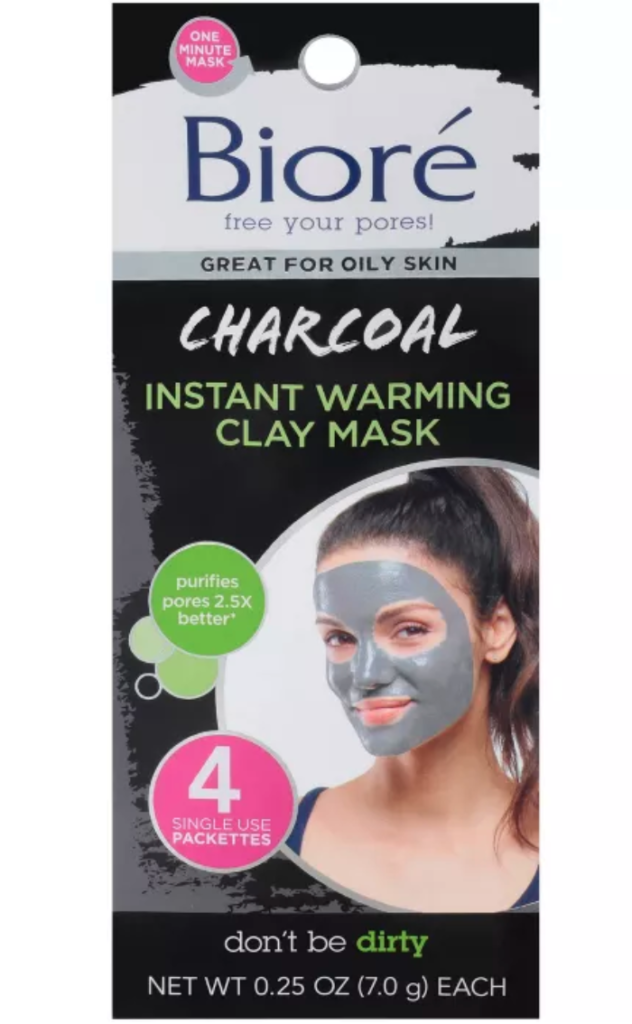 Scrubs
My favorite scrub to use is Intensive Pore Exfoliating Treatment by Kate Somerville.
This scrub is very gentle but gets the job done. This is actually a dual exfoliator because it scrubs the skin but it is also made with lactic acid.
This means that not only does it physically exfoliate the skin but it also chemically exfoliates the skin.
It is made with Papaya, Pineapple, and Pumpkin Enzymes. I love the way this smells and feels on my skin.
It is also formulated with Lactic Acid, Salicylic Acid, Silica, Aloe Vera, Honey, and Vitamin E. These are great ingredients for acne prone irritated skin.
If my skin is acting up I will use this 2-3 times a week.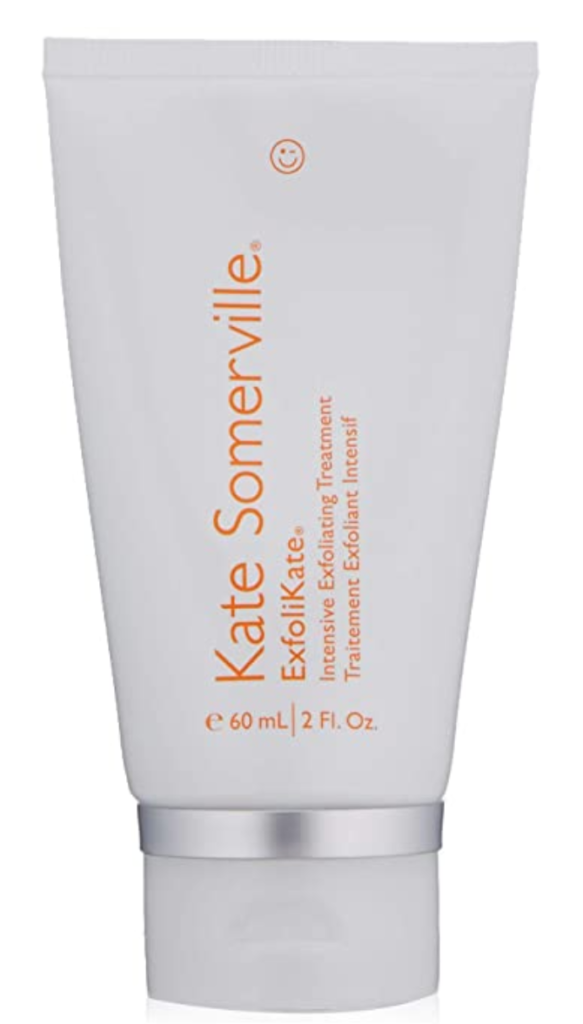 Related Posts:
Top 3 Clay Masks For Acne Prone Skin
Best Remedies For Getting Rid Of Adult Acne
DIY Face Masks For Acne Prone Skin
Sunscreen
Sunscreen is a very important part of my routine, especially because I have acne and use acids.
Acids can make your skin sensitive and being in the sun without sunscreen after using acids can damage your skin. So it is very important to use it daily.
Sunscreen also helps with dark spot and aging spots.
The one I have been using for sometime and really like is UV Clear Broad Spectrum SPF 46 by Elta MD tinted.
This is a really lightweight sunscreen that leaves my skin with a glow.

Final Thoughts
These are some of the products that I am loving for my skincare routine right now. And these products have really made a difference in my skincare.
What does your skincare look like in the springtime? Is it different? Do you change it up or keep it the same?
Let me know in the comments below what your Spring skincare routine looks like.